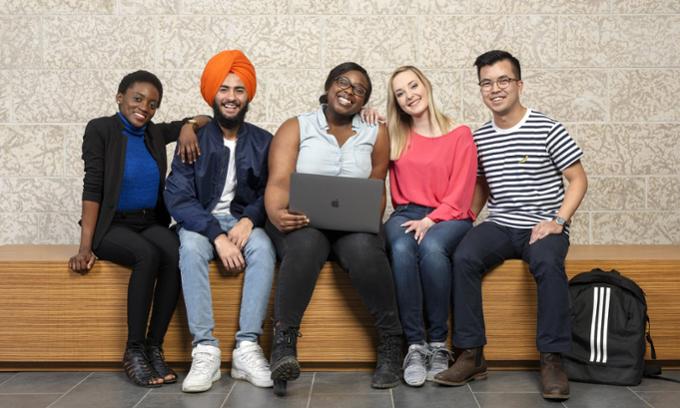 Sustaining and $1000+ Donors
Sustaining donors commit to giving regularly through the year, and $1,000+ donors are those who have given $1,000 or more in the previous fiscal year.
102011226 Saskatchewan Ltd
AB Sciex LP
ACS Aboriginal Consulting Services
Kenneth Acton
Agilent Technologies
AGT Food and Ingredients
All About Smiles Family Dentistry
Bruce & Lucie Anderson
Kevin Anderson
Shirley Andrist
Ann and Roger Phillips Foundation
Kay Antrobus
Lois Appleton
Aqueduct Foundation
Ray & Michele Arscott
Association Jeunesse Fransaskoise
Association of Professional Engineers & Geoscientists of Saskatchewan (APEGS)
Astrid Baecker
Wayne Baerwaldt
Isabel C. Bailey
Thelma Bakken
Greg Bamford & Christie Fessler
BMO Bank of Montreal
Lloyd* & Duna Barber
Drs. Holly & Patrick Bardutz
Elizabeth I. Barker
Barr Engineering and Environmental Science Canada Ltd
Barr Engineering Co.
Basketball Saskatchewan Inc.
Yvonne* & Art Beaubien
Beckman Coulter Canada Inc.
Norman & Joan* Beirnes
Michael E. Bennett
Arnold Beresh
Dr. Katherine Bergman
Jay Bertagnolli
Chris Biegler & Leah Lawrence
Bison Producers of Alberta
Cam & Dongyan Blachford
Dongyan & Cam Blachford
David Bloom
Blueplate Capital
Thom Boivin
Allan Bonner & Lorna Jackson
Ivan R. Borden
Boston Pizza International Inc
Gail Bowen
Donna L. Boyle
Emmet Boyle
Cara Bradley
Daphne Bramham
Bravo Tango Advertising Firm Inc.
Nathan C. Brenner
Anne & Mark Brigham
Pamela L. Bristol
Palle Buch
Darren G. Burrows
Marc Butikofer & Kelsay Reimer
Barbara Byers
CAA Saskatchewan
Martin Callaghan
Cameco Corporation
Lori M. Cameron
Estate of Camille Adeline Jerome
Campbell and Haliburton (Regina) Ltd
Canadian Automobile Association (CAA) Canada
Canadian Bison Association
Canadian Blood Services
Canadian Bureau for International Education
Canadian Online Giving Foundation
Canadian Parks and Wilderness Society Northern Alberta
Canadian Western Bank
Darren Candow
Captive Media Inc.
Carberry & Area Community Foundation Inc.
Carl Zeiss Canada Ltd
Daniel Carr
Dianne M. Carr
Dr. Margaret Catley-Carlson
Dr. Lynn Cavanagh
Celase Capital
Victor Cicansky
Halis Cetin
The Chalmers/Dunk Family
Chartered Professional Accountants Saskatchewan
Chartered Professionals in Human Resources Saskatchewan
Bruce Chernoff
Chief Red Bear Children's Lodge
City of Regina
Ken Howland & Marcia Clark
Clarke Johnston Estabrooks & Miller Law Office
Nils Clausson
College of Registered Nurses of Saskatchewan
Community Foundation of Swan Valley Inc.
Conexus Credit Union
Cool Energy Corporation
Kerry W. Cooper
Co-operators Life Insurance Company
Cougar Hockey Alumni Inc.
University of Regina Cougar Women's Hockey Alumni
Janet Cranston
Jerome Cranston
Crescent Point Energy
Crown Canada Inc.
Crown Investments Corporation
CUPE 2419
Dr. Tanya Dahms
James D'Arcy
Suzannah B. Daum
Thomas E. Davidson
John A. Davies
Pablo de Lucas
Shannon Dea
Deloitte LLP
David & Cindy deMontigny
Janet A. Denford
Keith Denford
Monica Deters
Devereaux Homes
Dilawri Automotive Group
DirectWest
Todd Dixon
Donald and Claire Kramer Foundation
Douglas-Coldwell Foundation
Luanne Drake
Cara Driscoll & Jack* Sures
Dufault Foundation
Joanne & Doug Durst
Earl Colter Bursary & Scholarship Fund
Edge Transportation Services Ltd
Don & Joan Stanley Fund at Edmonton Community Foundation
Troy Edwards & Joely Hoeving
Heidi Eger & Stephen Eger
Stephen L. Eger
Richard Emond
Enactus Canada
Shannon England
Tara S. English
Enhance Dental Centre
Enterprise Holdings Foundation
Jennifer Erbach
Joan Eremko
Robin Evans
Facebook Research
FaithLife Financial
Douglas Farenick & Katherine Bergman
Farm Credit Canada
FASD Network of Saskatchewan
Lisa Fedak
Fedoruk Centre
Greg Bamford & Christie Fessler
Focus 91 Photography
Football Saskatchewan
Foresight Canada
Jill Forrester
Nicholas J. Forsberg
Dr. Frank Fowlie
Martin Frankland
Friends of Cypress Hills Park
Joe Fuoco
G. Murray and Edna Forbes Foundation
Hans Gaastra
Gaia Power
Benjamin J. Gamble
Evelynn & Richard Gaucher
Gloria Geller and Carolyn Lehmann
Carolyn Giesinger
The Goldman Family
John F. Grant
Great Plains College
Theodore M. Gross
Jim Grundy
Bonnie & Jay Haaland
Karen W. Haggman
Margaret Hammond
Harald Liebe Fund at the South Saskatchewan Community Foundation
Mel Hart
Robert E. Hawkins & Marie-France Menc
Don Henry
Hertha Pfeifer Foundation Fund
Larry & Patricia Hesterman
Hill Business Management Services Inc.
Hill Business Students' Society
Hillberg & Berk Foundation
The Hillis Family
Joanne & Bryan Hillis
Peter Hilsden
Elizabeth Hoffart
Ron Hopkinson
Horatio Alger Association of Canada
Hornoi Leasing Ltd.
Hoskin Scientific Ltd
Eric L. Howald
Ken Howland & Marcia Clark
Dr. Garth Huber
Hudson Bay Mining & Smelting Co. Ltd
S. Humphries & G. Lawrence
Dr. Esam Hussein
IG Wealth Management
Illumina Canada Inc.
Information Services Corporation
Innovation Saskatchewan
International Scholarship and Tuition Services Inc.
Investors Group Financial Services Inc.
Isomass Scientific
Jackman Foundation 1964
Estate of Jacqueline F. C. Clay Shumiatcher
Robert Jamont
John Deere Foundation of Canada
Doug Johnson
Peter Johnson
Dr. M. Evelyn Jonescu
JSGS Alumni Association
Darlene Juschka
Donna J. Kabaluk
Katie Boehm Memorial Scholarship
Jeff Keshen & Deborah Moynes-Keshen
Keswick Ridge Holdings Inc
Kevin Knight Management Ltd.
Nabi & Sakina Khandaker
Brian Kinash
Kindersley Transport Ltd.
Dr. Harvey King & Tracy Kuhtz
Dr. Stephen King
Kinsmen Club of Flin Flon-General
Kiwanis Club of Regina
Pamela Klein & Stephen Powell
Donna L. Kleisinger
Rob & Donna Kleisinger
Joyce Knee
William (Bill) Knight
Knight Automotive Group
Karen Kohm
Ray Konecsni
Dr. Bruce Gordon* and Dr. Deb Korol
Trent Kostelny
Drs. Don* & Claire Kramer
Terry Kremeniuk
Harvey King & Tracy Kuhtz
Earl S. Kummerfield
Kelly Kummerfield
Director La Cité universitaire francophone
Emma Richan & Neal Landis
Catherine Lane
Dick Lane
Isha Larson
Brian Laville
Alan & Donella Law
S Humphries & G Lawrence
Chris Biegler & Leah Lawrence
Estate of Lawrence Currie Wiser
Leader-Post
Peter R. Leavitt
Ledcor Charitable Foundation
Dr. June E. LeDrew & W. Rey Epema, Erin S. LeDrew Epema & Jacob H. Epema LeDrew
Roger Lee
Kenneth Levene
Kenneth B. Leyton-Brown
Ms. Donna Cherry Lindskog
Blake Little
Loblaw Companies Ltd
Reta Love
Luther College
Denise Ketcheson
MacPherson Engineering Inc.
Kelsey Malakoff, Penny Rezansoff, Jessie Rezansoff
Mark Lang CPA Prof Corp
Max Bell Foundation
Samira B. McCarthy
Blair McClinton
McDougall Gauley LLP
Drs. Roberta M. McKay & Elmer E. Brenner
Dr. Dena McMartin
Dr. Kathleen McNutt
Evelyn McRae
Darla McWilliams
Medavie Health Foundation
Marie-France Menc
Don, Norma & Andrew Millard
Ministry of Highways and Infrastructure
Garner & Shiela Mitchell
Dr. Ken Mitchell & Dr. Jeanne Shami
L. Mitchell
Shiela I. Mitchell
MLT Aikins LLP
Doug Moen & Kathy Undseth
K.J. Moffitt
Megan Moore
Amy Moroz
Hazel Morris
Sandra E. Morrison
Mother Teresa Middle School Inc.
Mt. Baker Senior Secondary School
Nabi and Saskina Family Foundation
National Agri-Marketing Association (NAMA Fourndation)
National Trailer Dealers Association
Nectar Health Sciences
Estate of Maurice Neitzel
Nexans Canada Inc.
NFL
Stephen Nikiforuk
Linea Noels
Northern Tree Co
Nova Scotia Native Women's Association General Account
Nystuen Family Foundation Inc.
Terry L Oehler, CA Prof. Corp.
Enyinnah Okere
Oko Haus Design Inc.
Brenda Oliver
Tim Otitoju Real Estate Prof Corp
Ottawa Community Foundation
Carolyn Ottenbreit
Kenneth Ottenbreit
Michelle Oussoren
P3A
Neil Paskewitz
Chris Pasterfield
Karen Pasterfield
Elita, Ward & Ella Paterson
Wes D. Pearce & Brett A. Waytuck
Hiedi Pearson
Bruce Peberdy
Eddy Pedersen
Daniel J. Perrins
Edwin Perry
Gillian Forrester & Roger Petry
Sheila Petty & I. R. Vaughn Borden
Richard Phaneuf
Phoenix Advertising Group Inc.
Joanne (Wakabayashi) Pomalis
Stephen Powell
Private Giving Foundation
Pro Metal Industries Ltd.
Don & Lorraine Promhouse
Jonathan D. Promhouse
Linda Purves
Quality Sport Ltd.
Queen City Vending Corporation
R.M. of Swift Current No. 137
Dr. Christine Ramsay
Rawlco Radio (980 CJME, Z99 FM, Jack FM)
Drs. Jill & Gordon Rawlinson
Larry Raynard
Regina & District Chamber of Commerce
Regina Engineering Society
Regina Nissan
Regina Police Service
Dr. Morina Rennie
Sylvain Rheault
Emma Richan & Neal Landis
Anthony M. Richardson
Richardson Pioneer Ltd
Harold & Tammy Riemer
Erica & Christopher* Riggs
John Ritenburg
Ritenburg Family Foundation at the South Saskatchewan Community Foundation
Dr. Roberta M. McKay & Elmer E. Brenner
Dr. Bev* & Elaine Robertson
Robertson Family
Tom Robinson
Michael A. Rollo
Rossy Foundation
Rotary Club of Moose Jaw Wakamow
RBC Foundation
RBC Foundation
The Royal Canadian Legion
Aaron D. Runge
David Ryson
S & P Robotics Inc.
Salit Steel
Saskatchewan Association of Broadcasters
Saskatchewan Drama Association
SGI
SaskPower
Sask Public Service Commission
Saskatchewan Roughriders Football Club
SaskTel
Saskatchewan Urban Municipalities Association
Saskatchewan Volleyball Association
SaskWater
Saskatchewan Track & Field Association
Saskatchewan Band Association
Saskatchewan Bison Association
Saskatchewan Blue Cross
Saskatchewan Hockey Association
Saskatchewan REALTORS Association
Saskatchewan Roughrider Foundation
Saskatchewan Soccer Association
Saskatchewan Teachers' Federation
Saskatchewan Trucking Association
Saskatchewan Workers' Compensation Board
Saskatoon Community Foundation
Kate & David Scheurwater
Maximilian Schmeiser
Meigen Schmidt
Melanie A. Schnell
Scholarship America
Janelle M. Schwartz
Andrea Seale and Randy Sandbeck
David & Barb Senkow
Jeanne Shami
Keisha Sharp
Suzanne Siller
Drs. Marlene & George Smadu
Anne Smith
Christopher Somers
Bob Sonder
Shelley C. Sopher
Leah Spafford
Sheila Spence
Mark & Janice Stefan
Strategic Charitable Giving Foundation
Elaine Stutt
Roderick & Elaine Stutt
Ken & Carolyn Darke Sunquist
Superannuated Teachers of Saskatchewan
Superannuated Teachers of Saskatchewan Regina Chapter
Cara Driscoll & Jack* Sures
Swim Saskatchewan Inc.
Glenys & Chuck Sylvestre
Elvira Tabaku
David Taylor
TD Bank Group
Teamsters Canada Rail Conference
Anonymous
Canada Life
Gift Funds Canada
Derril McLeod Family Foundation
The Mosaic Company
The Redeemed Christian Church of God Mount Zion Parish, Regina
The Royal Canadian Legion Saskatoon Poppy Bursary Fund
The South Saskatchewan Community Foundation Inc.
The Winnipeg Foundation
Tim Otitoju Real Estate Prof Corp
Sarah Tkachuk
Aydin Torkabadi
William Trowsdale
Robert Turner
John Tzupa
Kathy Undseth
Unifor Local #594
Unifor Local 1-S
University of Regina Academic & Admin Pensioners Association
University of Regina Alumni Association Inc.
University of Regina Faculty Association (URFA)
University of Regina Rams
University of Regina Varsity Club Athletics Board
University of Toronto
Tricia van Hardeveld
Michael Scot Vandale
Dr. Douglas* & Patricia Vandenberghe
Viterra Inc
Maureen Volk
Maureen A. Voss
VWR International
Arthur & Marjorie Wakabayashi
Waters Limited
Lisa Watson & Francois Deslauriers
Wawanesa Insurance
Wes D. Pearce & Brett Waytuck
Andrew & Jennifer Wee
Jill Wellman
Erin D. Wellsch
Kelly M. Wellsch
Erin & Cameron Werner
Pat Werner
Brandy L. West-McMaster
Olive White
Whitecap Resources Inc.
Gerod Wiens
Bonnie S. Wiese
Dr. Kay C. Wiese
Mark Wihak
Darren Wilcox
Dr. Christine Ramsay & Ken Wilson
Dr. Lawrence Wiser
Edwin S. Y. Wong
Jim Woytuik
Zarin Zavery
Xiaomeng Zhang
June A. Zimmer
Legacy Gift Donors
Legacy gift donors are those who wish to leave a lasting legacy of generosity that will endure past their lifetime and help build the future they envision by including us in their estate plans.
Anonymous (15 donors)
Duna Barber
Art Beaubien
Elizabeth Begley
Norman Beirnes
Maureen Bell
Martin Callaghan
Lori M. Cameron
Lee Chalmers
Terry G. Coleman
Valerie Crowther
John A. Davies
Marg Dufour
Bob & Barbara Ellard
Muriel Glenn
Ursula Goldenbaum
The Goldman Family
Don Gray
david Gregory
Don Hall & Andrea Wagner
Margaret Hammond
Joe Harrington
Elizabeth Holden
Cal Hopp
Dr. Garth Huber
James & Linda Hutchinson
M. Sharon Jeannotte
Dave Johnstone
Jeffrey & Mary Anne Jones
John E. Kearsey
Nabi & Sakina Khandaker
In-Suk Kim
Linda Kupp
Roger Lee
Kenneth Levene
Lise Lundlie
Morris MacDonald
Marjorie Mason
Dr. Harvey G. Mazinke
Richard & Bernadette McIntyre
Dr. Dena McMartin
Don, Norma & Andrew Millard
Scott Nicholson
Chris Pasterfield
Edwin Perry
Laura Pettigrew
Sheila Petty & I. R. Vaughn Borden
Maria Reardon
Deirdre Riley
David Ryson
Dr. Lawrence (Larry) Saxton
Nova Scheidt
Rose E. Schmalz
Dale & Janet Schoffer
Dr. Diane Secoy Smith
F. C. Slater-Smith
Christopher & Raycine Spence
Maggie Siggins & Gerald Sperling
Dr. Shelley Sweeney
Don Taylor & Cathryn Klassen
Patricia Vandenberghe
Dr. Kathleen Wall
Merv & Cathy Warner
Dr. Donald Wells
Patrick Wickenhauser
Gerald Youzwa
Memorial/Tribute Gift Honourees
Memorial/tribute gift honourees are those who have been honoured by donors who want to show their respect, appreciation, or admiration for a friend or loved one, either living or passed on, by making a gift in their name in the previous fiscal year.
IN HONOUR TRIBUTES IN THE 2021-2022 YEAR
In Honour of Jan Bell
In Honour of Emma Davidson
IN MEMORIAM TRIBUTES IN THE 2021-2022 YEAR
In Memory of Lydia Bramham
In Memory of Bernard Brandt
In Memory of Stephen Gregory Daum
In Memory of Orville Larmer
In Memory of Margaret Masney
In Memory of Enid Iretha Miller
In Memory of Jey Muthuchidambaram
In Memory of Warren Poncsak
In Memory of Beti Randall
In Memory of Guru Gobind Singh