Emily Grafton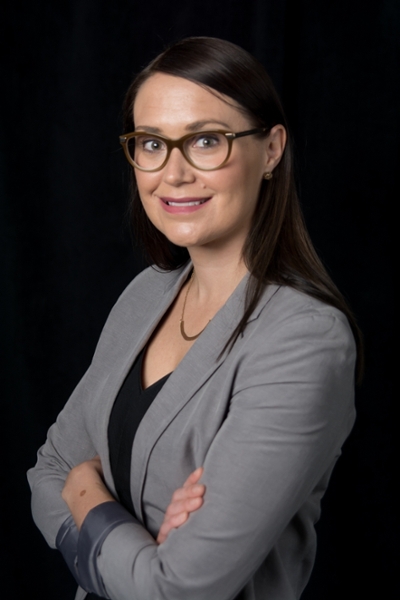 Associate Professor
PhD (University of Manitoba); MPA (University of Manitoba); BA (Advanced) (University of Winnipeg)
Office: CL 205
E-mail: emily.grafton@uregina.ca
Pronoun(s): She/Her

Current classes
Fall 2023 - PSCI 337 (Gender in Canadian Politics)
Research interests

Settler colonial discourse analysis
Feminism and gender theories
The nation-state and reconciliation
Grafton, Emily & Jérôme Melançon. 2020. "The Dynamics of Decolonization and Indigenization in an Era of Academic "Reconciliation"." In Indigenizing the Canadian Academy: Critical Reflections, ed. Sheila Cote-Meek & Taima Moeke-Pickering, 135-153. Toronto: Canadian Scholars' Press.

Ricketts, Kathryn, Brenda Dubois, & Emily Grafton. 2020. "Indigenous Learning with a Child's Mind." In Decolonising Mental Health: Embracing Indigenous Multi-Dimensional Balance, ed. John E. Charlton, Herman J. Michell, & Sharon L. Acoose, 259-276. Vernon, BC: J Charlton Publishing.

Cooper, Elizabeth, Rebecca Major, & Emily Grafton. 2018. "Beyond tokenism: Relational learning and reconciliation within post-secondary classrooms and institutions." Canadian Journal of Native Education 40:1, 54-73.

Grafton, Emily and Julia Peristerakis. 2016. "Decolonising Museological Practices at the Canadian Museum for Human Rights." In Indigenous Notions of Ownership and Libraries, Archives and Museums, ed. Camille Callison, et al., 229-243. Germany: International Federation of Library Associations.