Quick Links
UR Source - HR 
April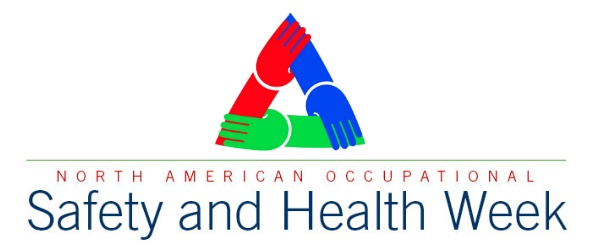 May 1-7 2022
The North American Occupational Safety and Health (NAOSH) Week is a continent-wide event spanning the countries of Canada, USA, and Mexico. The goal during the North American Occupational Safety & Health (NAOSH) Week is to focus our attention as employers, employees, partners, and the general public on the importance of preventing injury and illness in the workplace, at home, and in our community.        
In our February Safety Share, we provided information regarding the importance of keeping our campus community a safe and healthy place to live, learn and work.   University of Regina initiatives such as safety training, advisories and workshops, emergency procedures awareness, and safety programs such as Working or Studying Alone, Safe Walk Along, mental health & wellness resources, and healthy workplace supports are just a handful of the many ways we, as a campus community, take a personal responsibility for the safety and health of our campus, our communities, and at home.
This year, NAOSH week is May 1 to 7 and is a perfect time for faculties, departments, and units to recognize their creative side.  You may wish to plan an activity such as a Safety Walk on campus during a lunch hour, register in our online safety training, register for a mental wellness session that you have not attended before, or maybe familiarize yourself with the UR Personal Safety webpage and view the Armed Intruder Video. 
Please watch for announcements from your local occupational health and safety committee on activities they have planned to celebrate NAOSH week.
A fun activity to help you "Spot the Hazards" in the workplace has been posted here
See how many you can get right!
                                         The Answer Key is published below... no peeking!

Safety is about doing the right thing, even when no one is looking, because safety starts with YOU!
For a printable version of April's Safety Share click here 
                "Spot the Hazards" Answer Key [click here]
(491 KB) 

---
Arden Geiger - Administrative Assistant, Health, Safety & Wellness
Phone:  306.337-2370  Email:  health.safety@uregina.ca
Human Resources, AH 435