Library Boot Camp
This year the Archer Library is excited to introduce Library Boot Camp. The students that have completed the Library Boot Camp can enter for a chance to win an I-Pad Mini!
Plan to attend one of the following Library Boot Camp sessions:
Wednesday September 30, 2015
11:30 am sharp
1:30 pm sharp
Thursday October 1, 2015
11:00 am sharp
1:00 pm sharp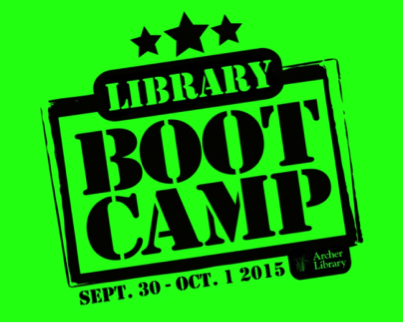 Students of the University of Regina will get a one hour crash-course in library services and resources.
The four information stations will cover the following topics:
Catalogue and Course Reserves
Group Study Rooms
Enable Printing
Top 10 – PowerPoint Slide Show
Drop-in attendance, therefore the students do not need to sign-up online or in the library.