Hold Requests
Library patrons can place hold requests for physical items (books, CDs, DVDs, etc.) for pickup at the Archer book lockers or for mail delivery using the Quickfind system.  View our Quick Find guide for help using Quick Find. Requests can be made in Quick Find for items from the Archer, Luther, Campion, and First Nations University Libraries.
To request an item:
Find the item you want in Quick Find and go to Request Options (Note: to view request options you must sign into Quick Find first using your U of R username/password or barcode/last name).
Select your request option (pickup or mail delivery).  If you've selected mail delivery, enter your mailing address.

Please note that mail delivery is only available for non-Regina addresses.

Do not come to the library until you have received an email saying your request is available.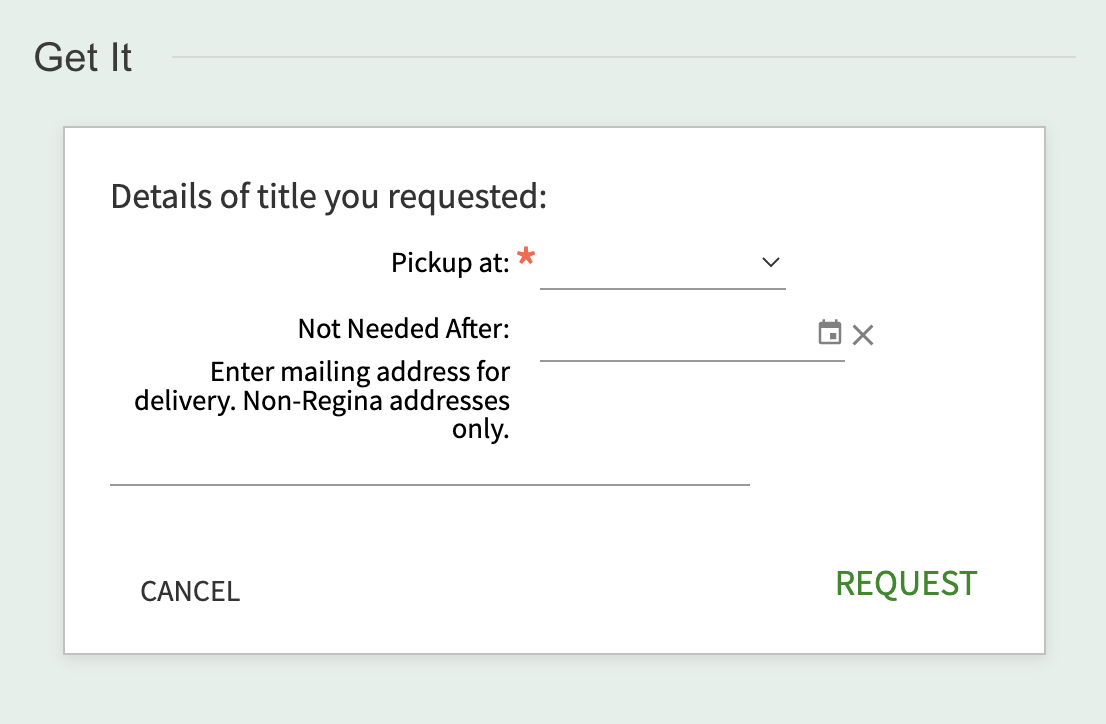 When you receive your pickup email notification, your materials will be held at the library for 7 days, after which time they will be discharged and returned to the library collection. 
Hold requests are processed by staff from Monday through Friday.  Turnaround time for all requests will depend on the availability of the requested item. Materials from the federated college libraries may take a day or two longer than other items. Due to potential shipping delays, we cannot provide a delivery estimate for mail requests.
Please note that patrons are limited to 10 active hold requests on their library accounts.