Natalie Ostryzniuk
---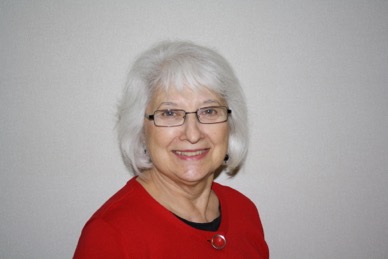 OSTRYZNIUK, Natalie  (b. 1943)
Writer
Natalie received a Bachelor of Arts (Honours) in Fine Arts majoring in Art History from the University of Regina in 1993.  She was awarded a Master of Arts (Canadian History) in 1998.  The Honour's paper she wrote was about the art work of ten Saskatchewan women of Ukrainian descent and the Master's thesis explored the involvement of Savella Stechishin and the first Ukrainian-Canadian women's movement.
In the fall of 1998, Natalie presented a paper at a conference at the University of Toronto comparing Ukrainian Canadian women's experiences in Canada and the United States with emphasis on Savella and in 1999 the Saskatchewan History journal published her paper on Savella Stechishin and the Ukrainian-Canadian women movement.
Natalie has authored two books: 75 Years of Service, Friendship and Commitment published by the Ukrainian Women's Association of Canada (2002), and Blossoming of a Ukrainian Canadian: Savella Stechishin was published in 2009.
Natalie is an active community volunteer.  In 1993 she received a Canada 125 Medal and the City of Regina Volunteer Vital Link, Citizen of the Week in both 1990 and 2002.
Written with information
from Natalie Ostryzniuk
Photo courtesy of Natalie Ostryzniuk
Photo credit: Vincent Ostryzniuk
Archival Collections (Finding Aids in PDF format)
---
2007-31 - Professional papers relating to research on Savella Stechishin and Ukrainian Women Activists in Saskatchewan, 1926-1989