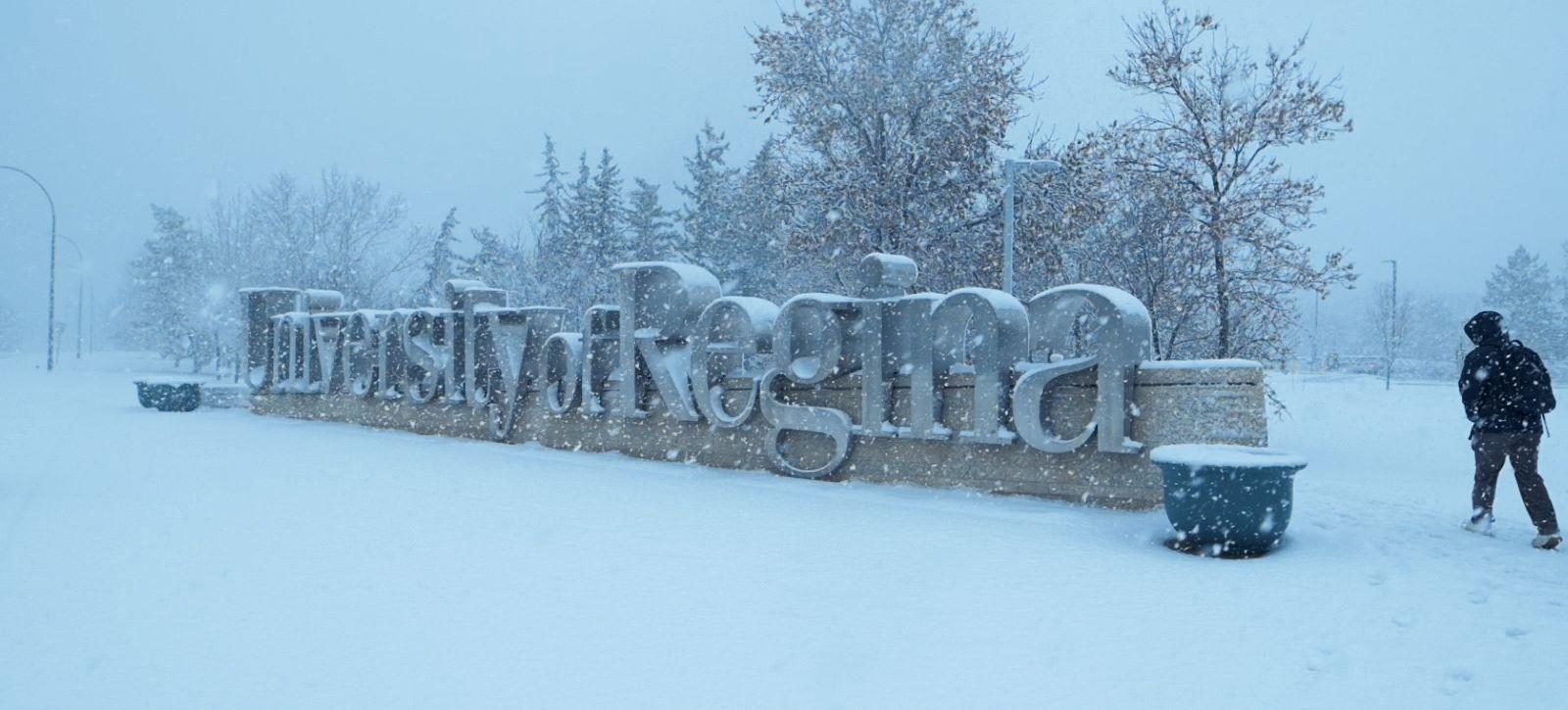 The U of R is here for you through every step of your educational journey:
Excellent mental, academic, and physical wellness support systems.
An active commitment to working with Indigenous partners to reconcile our past.
Valuable hands-on work placements for real-world experience.
Shape your ideal future, together!
Learn by Doing, Together
We believe there is no better teacher than experience.
This belief led us to pioneer the first co-operative education program in Western Canada more than half a century ago. Our history of providing hands-on learning opportunities has given our institution decades of insight, allowing us to fine-tune our programs and offerings so that students reap the rewards in the real world. Our students enjoy plentiful opportunities to gain experience in both paid and volunteer positions, resulting in career-ready graduates who find work fast.
We know that learning happens best by doing.
The
U of R

Impact

At the University of Regina, you have a chance to be part of something bigger. Come share our vision to reflect the world in which we want to live — a world that values empowered citizens, generates high-impact scholarship and embraces Canada's diversity.
Strengthening Connections
Honouring the Past, Together
The University of Regina and its federated colleges are on Treaty 4 and Treaty 6 —  the territories of the nêhiyawak, Anihšināpēk, Dakota, Lakota, and Nakoda peoples, and the homeland of the Michif/Métis nation.
We recognize that, as an institution founded by settlers, we benefit from being on this land. We are grateful for the privilege to learn, teach, and work here. We demonstrate our commitment to reconciliation by incorporating Indigenous knowledge and world views in our research, teaching, and studies to ensure that there are increased economic, social, and creative opportunities for current and future generations. It is our responsibility to strengthen relationships with Indigenous communities and build a more inclusive future.
Discover Research Excellence
$51.2 million
2022-23 Research Revenue
12
Canada Research Chairs
10
Institutional Research Centres & Institutes
5.1%
2022-23 Increase in Grad Students