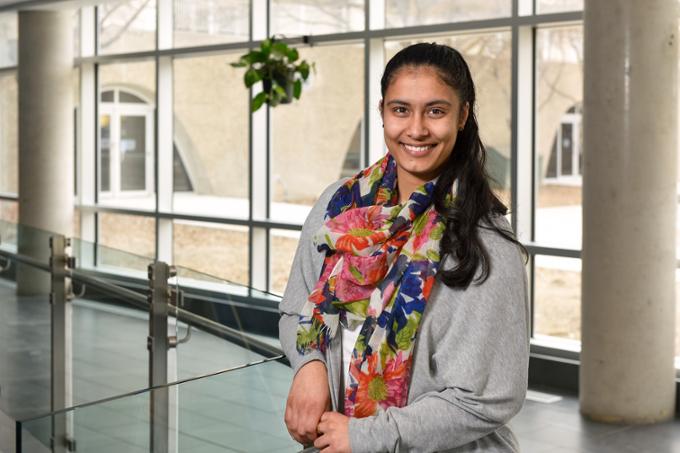 Growth Through Innovation
Representing 13 per cent of students at the University of Regina, graduate students advance their careers and drive the research that results in innovation and impact across academic units and diverse fields of study.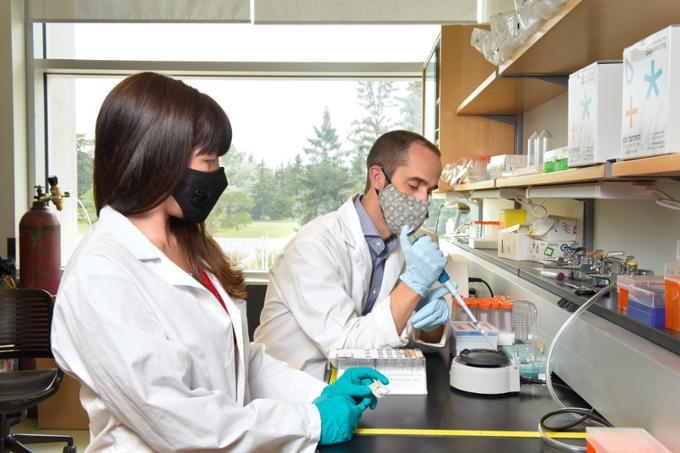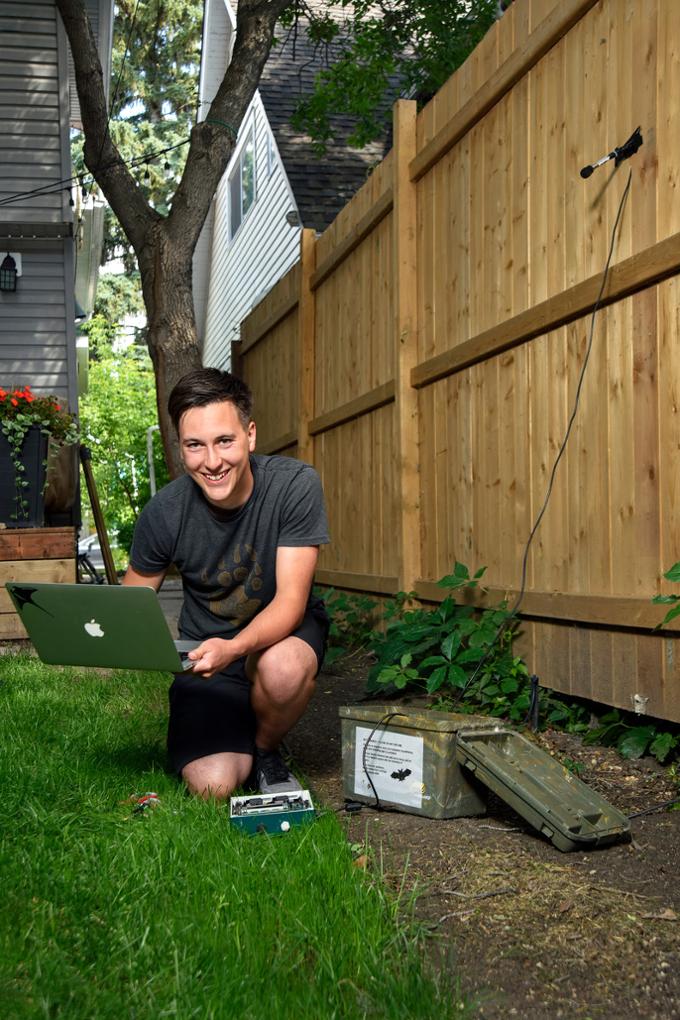 Become part of the #URGradExperience.
University of Regina graduate studies admissions details vary based on faculty and graduate degree program selected. Use these important links to access key information for your graduate program of interest.
Scholarships and Tuition
We have several scholarships for domestic and international graduate students. Use our Graduate Awards Portal (GAP) to view all the scholarships, awards, bursaries, fellowships and prizes that the University of Regina offers our graduate students. You can apply for awards, and monitor and track the status of your scholarship application online.
Our tuition costs, including costs per credit hour, depend on these factors:
Domestic or international student status

Academic program of study
Here is an estimate of annual tuition costs for domestic students, by graduate degree, based on full-time enrolment (6 credit hours for 3 semesters — fall, winter, spring/summer). Review full tuition and fees details.
These tuition estimates are for the 2021-2022 Academic Year. Please remember to budget for student fees, books and supplies, housing, meals and international student surcharges, if applicable.
| degree type | tuition (18 hours) |
| --- | --- |
| Master's degree | $5,265.00 |
| Master of Engineering | $8,617.50 |
| PhD degree | $5,690.25 |
| Johnson-Shoyama Graduate School of Public Policy — PhD/MPP | $4,583.25 |
Questions and Answers for Graduate Students
How many graduate students does U of R have?
In 2020, University of Regina's student population totaled 16,664 full-time and part-time students. About 13 per cent — or 2,166 — pursue graduate studies.
How many graduate programs does U of R offer?
Why should I choose University of Regina for my graduate studies?
U of R offers highly competitive and smaller graduate programs, where you receive support and encouragement to achieve your full potential. Our highly published faculty members provide their expertise and opportunities through their extensive and award-winning research.
We are proud of our innovative programs for professional and academic careers. To date, we offer more than 50 master's degree programs, over 20 doctoral programs, 1 post-graduate diploma, and 13 certificate programs. As a research-intensive institution, we currently lead Canadian comprehensive universities in research impact and international research collaboration. Based on a variety of key measures, we've emerged as a centre of excellence on a number of research fronts.
The #URGradExperience positions you for future success through inclusive programming, graduate professional skills development (iGPS program), experiential learning opportunities and global engagement.
Our grads are creators, innovators, problem solvers and big thinkers. Our students enjoy great access to professors, opportunity for one-on-one guidance and a supportive community of students. Combine that with our exceptional collection of student support services, and you find a great environment to pursue your graduate work.
The University of Regina welcomes approximately 3,000 international students from 90 countries to our main campus in Regina. Together with students from across Canada, international students help build a diverse and multicultural community where everyone experiences the support and attention needed to become a true global citizen.
A safe and affordable place to study, U of R gives you access to support services specifically for international students as well as the opportunity to participate in the local community.
In addition, the Faculty of Graduate Studies and Research team dedicates their work to helping you through each step of the graduate cycle — from admissions, registration and funding to thesis defense and graduation.
Think of us as a mini university within the university. We provide supports on a diverse range of policies, procedures and best practices as well as guidance and support in options in a variety of situations. We dedicate ourselves to providing you the best graduate student experience possible.
How does the basic admissions application process work?
Your tasks:
Choose your graduate program.

Find a supervisor (if required by your faculty or graduate studies program).

Submit your admissions application and other required documents, which vary based on graduate program.
Our tasks:
U of R's Faculty of Graduate Studies and Research staff review graduate program admissions applications to ensure they are complete and ready for processing.
Academic units review admissions applications documents to determine eligibility and select candidates.
Academic units return the graduate studies applications to the Faculty of Graduate Studies and Research along with their recommended decisions for each applicant.
Faculty of Graduate Studies and Research Dean (or designate) completes a final admissions review and decides.
Faculty of Graduate Studies and Research staff notify applicants of this decision.
Currently, the Faculty of Graduate Studies and Research prioritizes processing for graduate studies applications based on program deadlines. In the future, we may implement a more detailed priority processing system, such as prioritizing and expediting PhD applications or those from international applicants, etc.
What happens if I'm accepted?
Does U of R offer scholarships and awards for graduate students?
Yes! We've developed new awards, including:
Indigenous Students Entrance Awards
Women in STEM Awards
Thesis-only scholarships
U of R top undergraduate students
UR Scholars Award
We'll also share special mention of the Sampson J. Goodfellow Scholarship, which ranked the highest for number of applications in the most recent competition, as well as our Queen Elizabeth II and Queen Elizabeth II Indigenous Scholarships, which each award $20,000 to one student.
In addition, consider Tri-Agency funding as well, including:
Natural Sciences and Engineering Research Council
Social Sciences and Humanities Research Council
Canadian Institutes of Health Research
In some cases, faculty members help with grant funding or departmental funds for highly qualified students.
Is there additional help available to international students interested in graduate studies at U of R?
Yes! Our UR International staff organizes services and orientation programs to help international students transition to living and studying in Saskatchewan, Canada.
UR International can also help you navigate study permits and other documentation required to enter the country.
Do international students pay additional fees?
International students pay an additional surcharge of approximately $1,200 each term they are registered for graduate program courses at U of R.
Who should I contact with program related questions?
How should I contact the Faculty of Graduate Studies and Research?
When will I receive a reply if I email the Faculty of Graduate Studies and Research?
Short answer? As soon as possible.
In most cases, even while working from home during the pandemic, we answer email inquiries within 5-10 business days.