The University of Regina is located on Treaty 4 Territory with a presence in Treaty 6 Territory. These are the ancestral lands of the nêhiyawak (Cree), Anihšināpēk (Salteaux), Dakota, Lakota, Nakota and the homeland of the Métis/Michif Nation.
U of R welcomes and supports Indigenous students. We remain committed to Truth and Reconciliation in several actionable ways, through our strategic plan, so that Indigenous students realize their true potential.
Nearly 15 per cent of our students self-declared as Indigenous in 2020. In June 2021, the University community welcomed our first Associate Vice-President (Indigenous Engagement).
ta-tawâw Student Centre
The ta-tawâw Student Centre serves as a place for student empowerment, identity, community connections and Indigenous ways of knowing and learning.
A central hub for all students, faculty, staff and community, we gather here to build a stronger sense of belonging in the larger university environment — and in our shared world.
Among its goals and purposes, the Centre creates opportunities for intercultural exchange, which strengthens both individuals and our entire campus community.
The ta-tawâw Student Centre encourages:
Successful transition of Indigenous students into university life
Student retention at the post-secondary level
Participation at university events
Successful completion of university education
Transition into the workplace
Indigenous-Focused Academics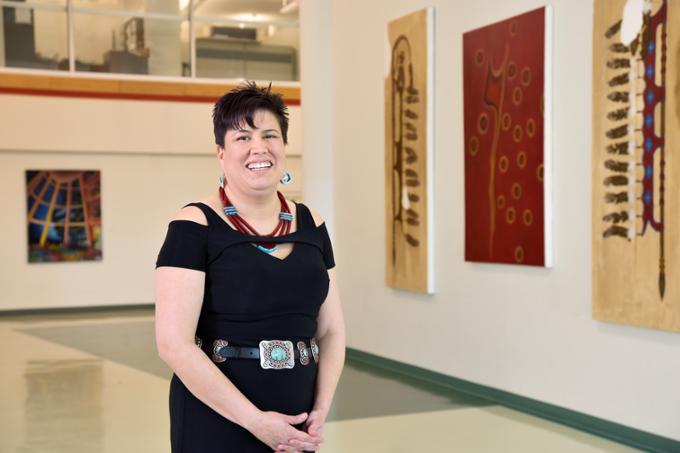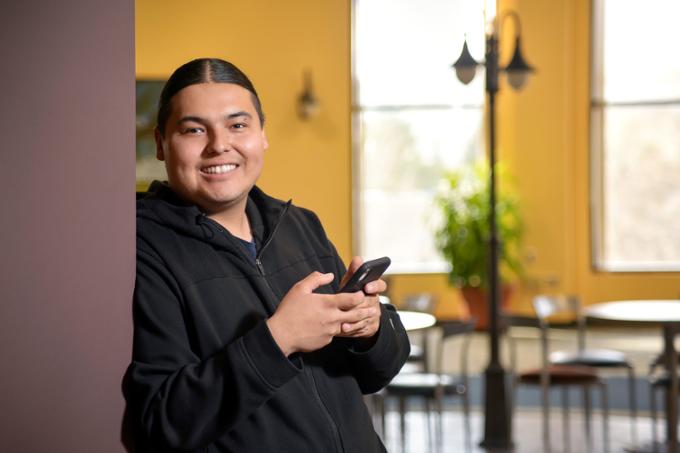 The University of Regina partners with the First Nations University of Canada; Yukon University in Whitehorse, Yukon Territory; and the Gabriel Dumont Institute (GDI), to offer Indigenous-focused programs in a variety of disciplines:
Indigenous Education
Indigenous Literatures in English
Indigenous Fine Arts
Indigenous Health Studies
Indigenous Languages and Linguistics
Indigenous Social Work
Indigenous Studies
Reconciliation Studies
Saskatchewan Urban Native Teacher Education Program
Yukon Native Teacher Education Program
Truth & Reconciliation
Truth & Reconciliation stands among the University of Regina's five areas of focus described in our strategic plan — entitled "All Our Relations" / kahkiyaw kiwâhkômâkaninawak. We are committed to reconciliation through our teaching, research, learning and service efforts across our campuses and throughout the province.
Office of Indigenous Engagement
To help direct decolonization and Indigenization efforts on U of R's main campus in Regina, Saskatchewan, our Office of Indigenous Engagement focuses on five areas of ongoing progress:
Academic Indigenization
Indigenous-centred research
Governance and administration
Student success
Community engagement
Cultural Advisory Room
Connect with an on-campus Knowledge Keeper who remains available for you to sit with, learn from and be guided by. You also enjoy access to a Cultural Advisory Room to smudge and seek one-on-one counsel as needed.
Introduction to Powwow
Offered once each semester, Intro to Powwow features live dance performances and showcases powwow's spiritual, physical and cultural benefits.
Gain a contextual and historical framework for powwow, by exploring its development and organization.
Learn the significance and meaning behind the dances.
Explore different elements of the regalia.
All students, Indigenous or not, are welcome to attend and learn more about powwow.
Tipi Raising Competition
Each September, the ta-tawâw Student Centre invites the University campus community, students and staff to compete in the Glen Anaquod Annual Memorial Tipi Raising Competition.
This fun event provides hands-on cultural teaching, emphasizing the importance of the tipi culturally, educationally and in the spirit of teamwork.
No tipi raising experience necessary. Everyone is welcome!
Neekaneewak Living Learning Community
At the University of Regina, you can choose from 10 different living-learning communities (LLCs) if you decide to live on campus.
Offered in partnership with the ta-tawâw Student Centre, the Neekaneewak Living Learning Community provides Indigenous students with:
Mentorship
Cultural events
Academic programming
Leadership development opportunities to engage with community, both on and off campus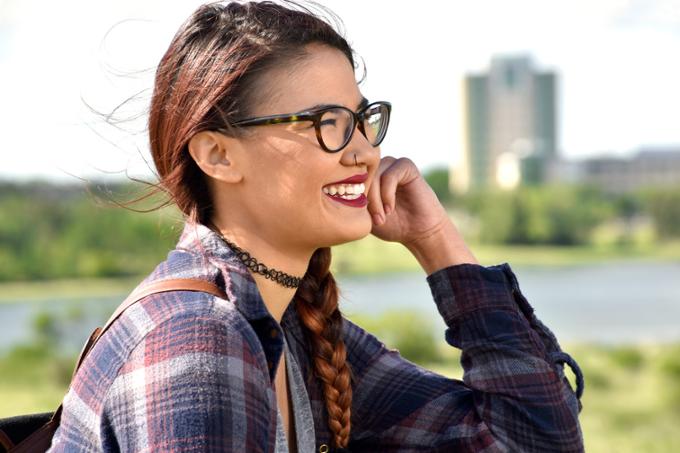 March 15
Priority Application Deadline and Entrance Scholarship Application Deadline
June 21
National Indigenous Peoples Day
Sep 30
National Day for Truth and Reconciliation and Orange Shirt Day
Frequently Asked Questions
Why should I self-declare as Indigenous?
When you self-declare, you help U of R gather accurate information about our Indigenous students and their needs based on their culture and traditions. It helps us better serve you, and it drives funding targets to provide those support services.
When you self-declare, the students who came before you extend their hands to you — just as you will for those who follow in your footsteps.
When you self-declare, you also gain access to scholarships only for Indigenous students. More on funding and scholarships below.
What groups are included as Indigenous identities in Canada?
Indigenous identities in Canada include the following groups and may require supporting documentation as outlined:
First Nation - Status Indian
Certificate of Indian Status (Status Card) issued by Indigenous and Northern Affairs Canada (INAC)
Letter from a government-registered First Nations community verifying membership to a First Nation
First Nation - Non-Status Indian
Letter of support from Band or First Nation on appropriate letterhead and signed by a Band Administrator
Long-form birth certificate with supporting documents of Indigenous identity from a parent or grandparent
Métis
Métis citizenship card issued by a member Nation of Métis National Council of Canada
Letter or citizenship card from on of the member Nations of the Métis Settlements General Council or Métis Nation of Saskatchewan (MN-S)
Genealogy documentation as per outlined by MNCC or MN-S
Inuit
Inuit Beneficiary Card
Letter from a government organization such as Inuvialuit Regional Corporation, Nunavut Tunngavik Makivik Corporation or Nanutsiavut in Labrador
Letter of Support from Indigenous and Northern Affairs Canada (INAC) or Nunavut Tunngavik Incorporated
Other options:
Letter from a recognized First Nation community similar to that provided for a person who has Status
Letter from the Congress of Aboriginal Peoples (CAP) and/or one of its affiliated provincial organizations
A letter of support from a First Nation, Métis and Inuit (FNMI) organization that is a legal entity, who can attest to Indigenous citizenship and community connection
How can I find out about admissions requirements, the application process and deadlines?
To find out about admissions requirements, view our Application Guide and select the student type that pertains to you.
When will I hear back about your admissions decision?
Once an application is complete, with all required documents received, most applicants receive their admissions decision as a letter attached to an email within about two weeks. Applicants with complex educational backgrounds may take longer. If you apply during peak application season, it may also take a little longer.
What happens if I don't get accepted for admissions?
We will work with you to figure out your next steps, which may include:
Taking a specific high school course to boost your admission requirements
Using an alternative pathway to your desired program
Are there scholarships and funding options for Indigenous students?
Where do I apply for U of R scholarships and awards?
What if my band will pay my admissions application fee?
Email U of R's Enrolment Services at enrolment.services@uregina.ca to let us know. We can arrange to defer your admissions application fee until you receive band funding.
When is tuition due?
Tuition is due on the first day of classes each term.
What if I have other questions?