Go global, together.
International Students
The University of Regina is one of the top 50 universities in the world that's less than 50 years old. When you attend the U of R, you will join more than 16,000 other students in a truly Canadian experience. The campus is beautiful, safe and home to top researchers and academics. We think you'll love it here! 
The University of Regina welcomes approximately 3,000 international students from nearly 100 countries to our main campus in Regina, Saskatchewan. Together with students from across Canada, international students help build a diverse and multicultural community where everyone experiences the support and attention needed to become a true global citizen to contribute to our shared world.
A secure and affordable place to study, U of R gives you access to support services specifically for international students as well as the opportunity to participate in the local community.
Come to Saskatchewan to experience Canadian values. Communities and relationships matter here. Located in the centre of the country, we are the heart of Canada. Yes, the winters can be cold, but Saskatchewan people are warm.
Explore Your Options
The University of Regina offers more than 120 undergraduate programs and more than 80 graduate programs. Undergraduate certificates and diplomas can be a pathway toward a future diploma or degree. You can also experience the U of R's academic culture in our English as a Second Language Program, before you start your degree program.
International Student Admissions Application
We are committed to making your journey to the University of Regina as seamless as possible. Our International Enrolment Services team is here to support you with the online application process. Ready to apply? Follow these simple steps: 
Scholarships for Undergraduate International Students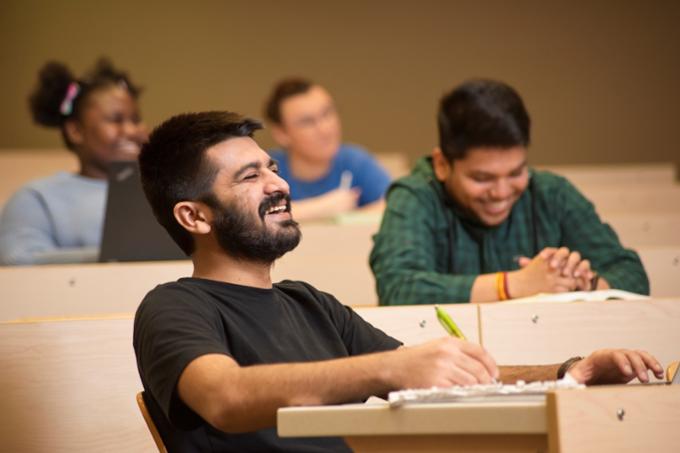 International Student of Distinction Scholarship
Total value of $80,000 ($20,000 x 4 years). Fifty international students with the highest admission averages each term will be awarded free on-campus housing and a meal plan!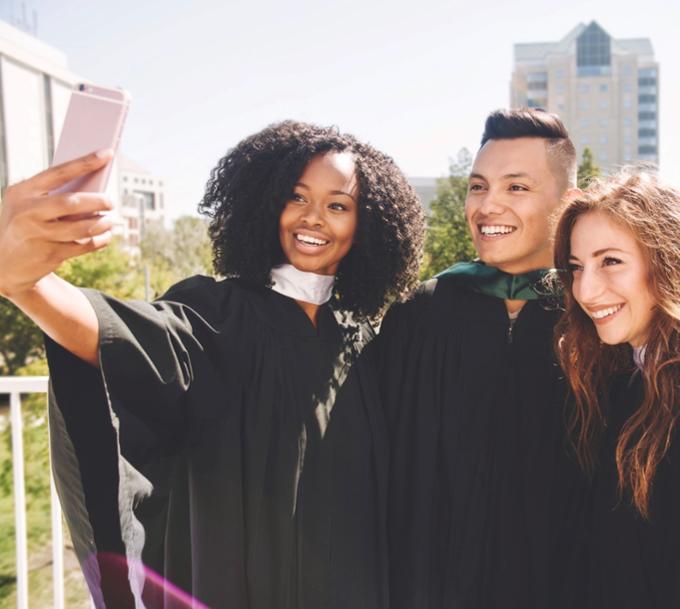 At the U of R, we have special entrance scholarships designated specifically for international students, and the number of scholarships that international students can apply for increases after your first year here. The good news is the University of Regina's tuition fees are among the lowest of Canadian universities!
The University of Regina's Really BIG Deal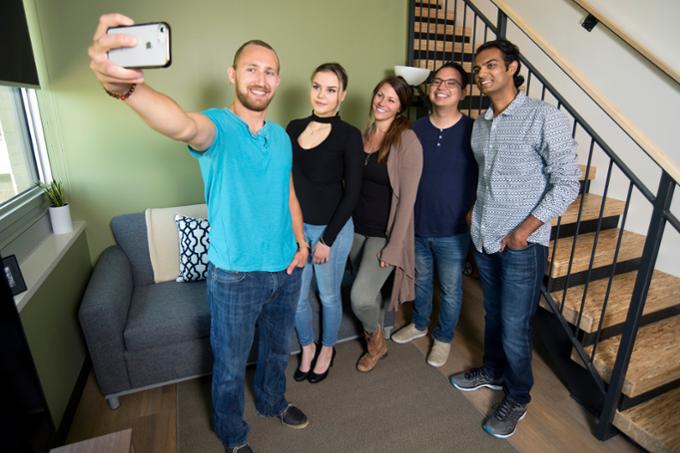 Start Saving on Housing and Tuition Today
The University of Regina's Really BIG Deal is a housing and tuition savings offer for all international students.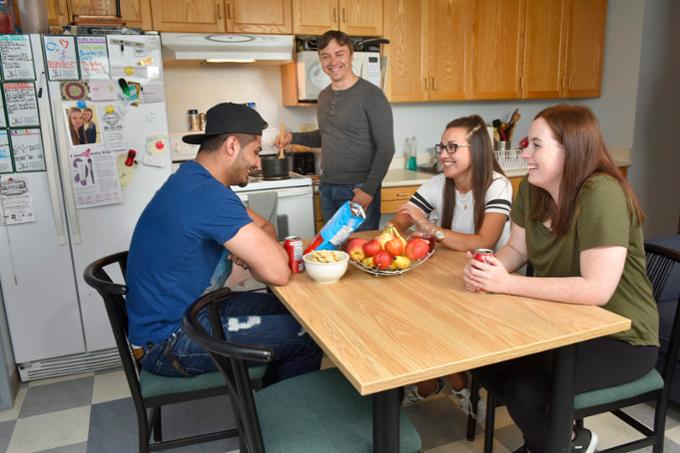 Undergraduate International Students
Schedule your one-on-one virtual meeting with a University of Regina enrolment counselor who specializes in helping international students. Talk to one of our experts and get your questions (and your family's questions) answered. 
Graduate International Students
Learn how you can study and succeed in our supportive environment where you have full access to expert mentors. At the U of R, you can feel comfortable yet challenged, be inspired by peers and form intellectual partnerships, as a graduate international student.
Experiential and Service Learning
The Centre for Experiential and Service Learning wants to help you learn by doing. Get hands-on experience and community-focused, accessible volunteer opportunities that build your skills and help you become a career-ready global citizen. Canadian-based experiences such as these are great for wherever your future takes you.
Safety Priorities on Campus
Safety is a priority at the University of Regina. It's part of our campus culture.
With responsibilities across campus, our dedicated Campus Security team looks out for all students, faculty and visitors, 24 hours a day, 365 days of the year.
International Student Services and Support
From orientation right through to graduation, the UR International team is here for you. For example, our Global Learning Centre provides English coaching, tutoring, study assistance and other workshops to support your success. Our International Peer Advisor team can help ease your transition to the U of R and new living environment.
Engaged Faculty
Engaged and helpful professors teach your classes at U of R. International students use these words to describe them:
Approachable
Understanding
Service oriented
Student centred
Multicultural
Experienced
Now, it's your turn to meet them!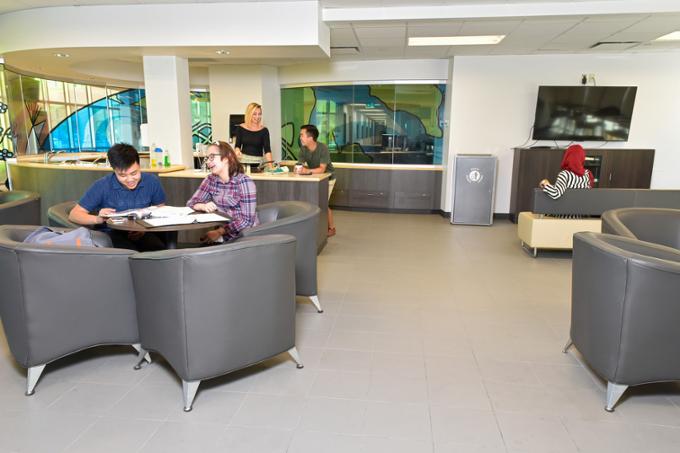 Campus Housing
U of R's campus features a total of 1,800 rooms in six fully-furnished, modern residences with full kitchens or access to dining plans. When you live on campus, you're on your own, but not alone!
Have you heard of the Global Citizen Living-Learning Community? It is a group of students who live together in on-campus housing and they share similar interests.
Most buildings on campus are connected, so you won't need to go outside when you walk from your room to your class — unless you want to enjoy our beautiful park setting.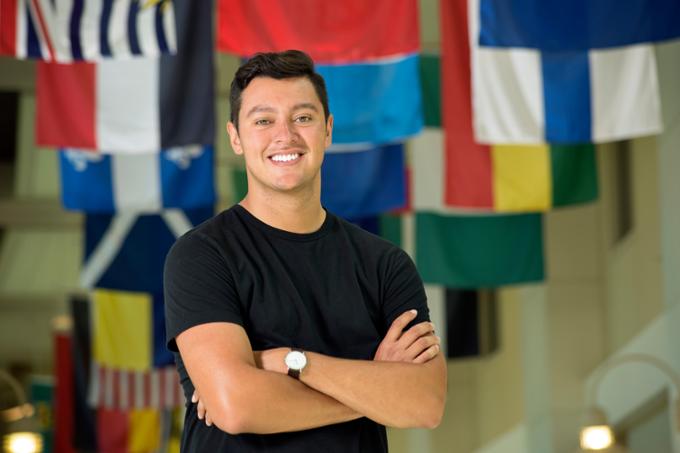 Co-operative Education and Internships
Take part in co-operative education programs where you can gain valuable work experience with local employers while completing your studies in Canada.
Students often make important connections through co-operative education placements and internships that help them transition to living, working and settling in Canada after graduation if they choose.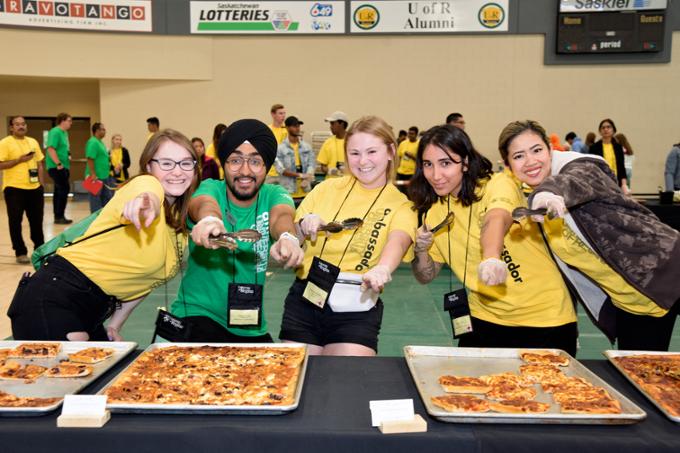 Discover Regina
The city of Regina is one of the most affordable places to live, study and build your career in Canada. This includes affordable dining and entertainment, as well as affordable housing and transportation options for international students.
Regina is known for its vibrant community and cost of living that attracts and keeps people — including those who study here and choose to stay after graduation.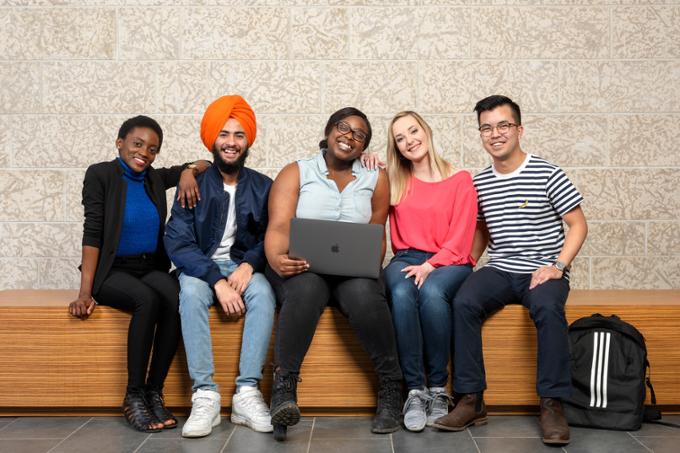 3000
International Students Right Now
100
Countries represented
309
International agreements in 44 countries
International Admission Frequently Asked Questions
International Student Frequently Asked Questions