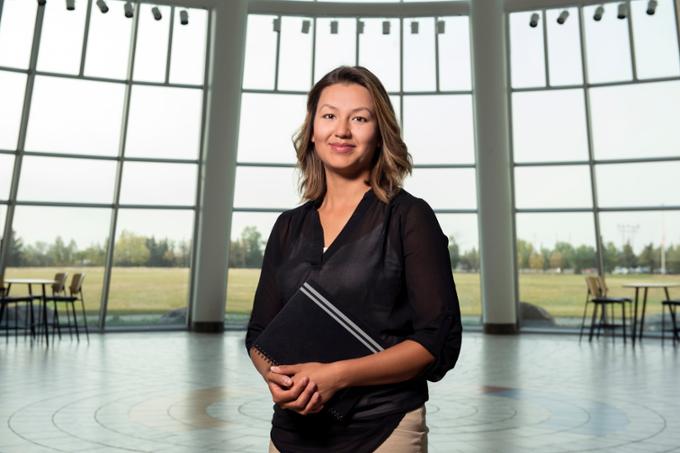 We welcome transfers
Transfer Students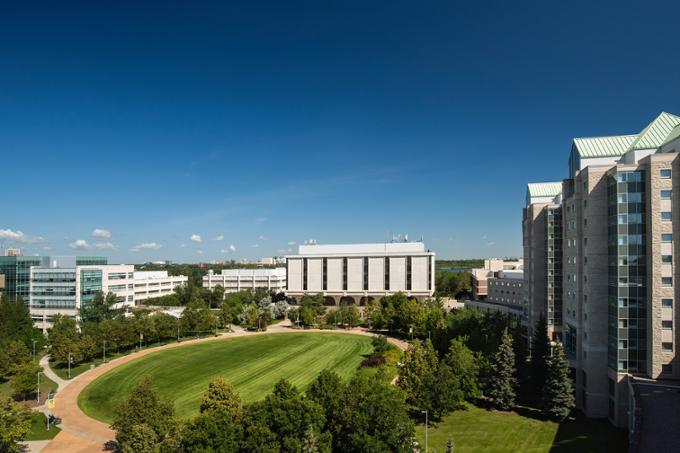 Located in Wascana Park, one of the largest urban parks in North America, our campus is a sight to see — in person or through virtual tours and events.
Admissions: Things to Know
Frequently Asked Questions
Why should I transfer to U of R?
The University of Regina is big enough to offer major opportunities to students of all ages, backgrounds and interests — yet small enough to provide personal attention and support.
We are committed to creating an environment where everyone feels part of the community. In fact, well-being and belonging is one of our areas of focus in our strategic plan.
We pride ourselves on giving students a variety of support options, including for their:
Academic success
Mental health
Career planning
Co-operative education and internship placements
We provide options for recognizing prior learning through transfer credit and other learner pathways.
What exactly is transfer credit?
Transfer credit is academic credit given by the University of Regina for academic work students completed at other institutions. If you have completed studies at a recognized post-secondary institution, or if you have completed courses within a recognized advanced high school program, you may be eligible to receive credit for courses at the U of R.
What are the benefits of using transfer credits?
Applying transfer credits toward your U of R graduation requirements often represents a significant savings — both in terms of tuition and time saved. For example, transfer credits can mean:
Not having to repeat courses and learning you achieved elsewhere
Enrolling in higher/progressive level courses sooner
Building upon, rather than discarding, your past learning when your academic interests change
What is eligible to transfer?
The U of R requires that institutions and/or programs be recognized to be used for admission and transfer credit purposes.
Recognition requires that one of the following conditions is satisfied:
A Canadian institution that is affiliated with a Universities Canada member institution, accredited by the Association of Biblical Higher Education (ABHE), or the Association of Theological Schools (ATS).

An institution from the USA that is a member of a regional accreditation body as recognized by the Council for Higher Education Accreditation

(CHEA).

An institution outside of Canada or the USA with approval from its country's approved authority for education as determined by the Enrolment Services Admissions Unit, or the UR International's Admissions Unit, or by the Registrar or by a qualified international qualifications assessment service.

Courses taken at a Quebec CGEP toward the completion of a DEC that have not been used to meet admission requirements will be considered for transfer credit to a maximum of 30 credits.
Other recognized coursework includes:
Some courses through the College Board's Advanced Placement

Some courses through the International Baccalaureate

Some courses through the Cambridge International A Level program
How do I learn more about transfer credits?
Learn more on our Transfer Credit page!
If you have general questions about transfer credits, contact our Transfer Credit Services via email:
If you are already admitted and want to initiate your transfer credit assessment, contact an Academic Advisor through your faculty or federated college.