Frederick (Fred) Wagner
---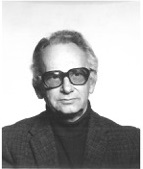 WAGNER, Frederick John (1908–1984)
Professor
Fred Wagner was born in Tyvan (near Francis), Saskatchewan in October, 1908 and raised on a farm, the eldest of four children.  He attended Luther Academy in Melville and then Luther College in Regina.  He received a Bachelor of Arts degree from Capital University in Columbus, Ohio and later a Master of Arts degree in English literature from the University of Minnesota.
In 1933, after a brief period of teaching in Minnesota, he began a thirty-two year teaching career at Luther College in Regina, where he taught high school and first year university English and directed numerous drama productions.  In 1965, he joined the English Department at the University of Regina.  He particularly loved teaching Chaucer but his interests and knowledge were broad, and his later scholarly efforts were dedicated to a group of English Quaker novelists of the mid to late 19th Century.  During his time at the university he served on the Library Committee, both as a member and as chair.
Fred Wagner always took an active interest in theatre, studying theatre arts at the Banff School as a young man, mounting many high school drama productions some of which were entered in the Dominion Drama Festival competitions to fine reviews, and acting in amateur theatre productions locally.
After his retirement in 1976, he dedicated much of his time to researching the Victorian religious novelists.  He had started this work during his years with the University of Regina English Department, beginning with publication of an annotated bibliography of one of those novelists, a Quaker -- J.H. Shorthouse, author of John Inglesant.  His work culminated in the 1979 Twayne Publishers issue of his book on Shorthouse in its English authors series.
In his retirement, Fred continued some part-time teaching and served on a committee for the preservation of Saskatchewan House.
Throughout his life, Fred Wagner was a creative and accomplished amateur photographer.  As well, in his youth, he was known to be a formidable pitcher in the men's baseball league around the farm communities south of Regina.
Fred Wagner was married to Jeanie MacNair Wagner, who also joined the faculty of the University of Regina's English Department.
Fred Wagner died on December 21, 1984 after a lengthy illness.  He was 76 years old.
There is a memorial scholarship in his name at Luther College (High School) to recognize the achievements of a student who excels in both English and drama.
Written by Elisabeth Wagner, 2017
Photo Credit: Goertz Studios, Regina
Archival Collections (Finding Aids in PDF format)
---
93-40 - Teaching and Research Material on J. H. Shorthouse, 1899-1979
99-24 - Scrapbooks Relating to J.H. Shorthouse, 1903
2000-27 - Research Notes and Material Relating to J.H. Shorthouse, 1894, 1905, 1937
2016-32 - Personal and Professional papers from Jeanie and Fred Wagner, 1951-1991