Gladys Arnold
---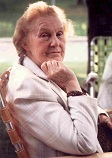 ARNOLD, Gladys (1905-2002)
Journalist
Gladys Maria Marguerite Arnold was born in Macoun, Saskatchewan in 1905.  She taught in various rural schools before joining the Regina Leader-Post in April 1930.  Arnold began as an editorial assistant but was soon writing editorials, feature articles, and news stories that were picked up by other newspapers.
Seeking adventure, Arnold left her job in 1935 and traveled to Europe.  Arnold began submitting freelance pieces to the Canadian Press (CP) and shortly was hired as their full-time Paris correspondent.  In the next four years she reported from France, Belgium, Switzerland, Germany, Austria, Czechoslovakia, Hungary, Italy and from the Spanish border during the Spanish civil war.
Gladys Arnold was the sole Canadian correspondent in France at the outbreak of the Second World War and she covered the early days of the conflict, the so-called "phoney war", until the German occupation of Paris in June 1940.  Returning to Canada, Arnold served with the CP Bureau in Ottawa until 1941 when she left CP to help set up the Free French Information Service in Canada.  After the war this service was attached to the French Embassy in Ottawa and Arnold served as its Director until her retirement in 1971.
In 1987 Arnold published her memoirs about her wartime experiences, One Woman's War: A Canadian Reporter with the Free French (Toronto: J. Lorimer, 1987).  For her service to France she was named Honorary Brigadier in the French Free Forces in 1940, and Chevalier de la legion d'honneur in 1975.  In 1988 the University of Regina presented her with an honorary Doctor of Laws.
Gladys Arnold died in Regina in 2002.
Photo credit: Barry Robins
Archival Collections (Finding Aids in PDF format)
---
89-61 - Manuscript for One Woman's War. 1986-1987
98-54 - Personal and Professional Papers. 1917-1995
2005-12 - Personal Papers. 1923-2004
2005-17 - Barbara Campbell Video Eye Witness to War. 2002
2007-42 - Personal Papers, Correspondence, Artifacts and Audio Tapes. 1917-2002
2009-41 - Personal Papers, Correspondence, Artifacts and Audio Tapes. 1998-2008
2010-21 - Diary and Notebooks. 1939-1990
2011-34 - Publication Les Broglie, by La Varende, 1950
2012-11 - Personal and Professional Papers, 1927-2000
2013-14 - Patricia Prestwich material on Commandant Gabriel Bonneau, 1982-1988
2019-55 - Writing by Florida May Sutcliffe and Margaret Fulton Frame, 1947, 1956