William Lobchuk
---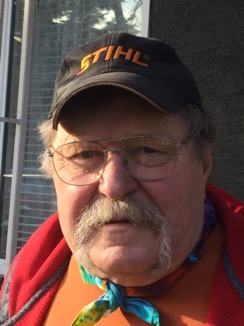 LOBCHUK, William (Bill) (b. 1942)
Artist
William (Bill) Lobchuk was born in Neepawa, Manitoba in 1942. He received a Diploma of Art from the University of Manitoba in 1966. In 1968 he opened the Screen Shop at 50 Princess Street in Winnipeg and by the early 1970s he had operated the Screen Shop, the Printmakers Gallery as well as the Sunnyside Sign Company. In 1973, with partner Len Anthony, he formed the Grand Western Canadian Screen Shop. This screen shop became a focal point for other Winnipeg artists like Ted Howorth, Chris Finn, Don Proch and Tony Tascona; from Saskatchewan David Thauberger, Vic Cicansky, Joe Fafard and Russ Yuristy; and from Quebec Pierre Ayotte.
Lobchuk is not only an artist but also a facilitator for other artists and their work. From 1972 to 1975 he was President of the Canadian Artists' Representation, Manitoba, and National Representative of Canadian Artists' Representation from 1976 to 1978, and the National Director from 1978 to 1980. Bill Lobchuk was a member of the Manitoba Arts Council from 1974 to 1976, President of the Canadian National Committee of the International Association of Art, (1977 to 1980) and was on the Advisory Committee to the Gallery Oseredok.
The work of Lobchuk and the others produced out of this Winnipeg screen shop have received much notoriety in Canada; these works of art have been exhibited in Poland, Yugoslavia, Holland, Norway, Japan and France. The Great Western Canadian Series '78 and Series '80 were significant co-operative efforts that were typical of this screen shop.
Edited by Bill Lobchuk, 2015
Photograph by and courtesy of Bill Lobchuk
Archival Collections (Finding Aids in PDF format)
---
88-75 - Professional Papers. 1972-1985
89-16 - Professional Papers. 1987-1988
2009-32 - Professional Papers. 1979-2005
2019-52 - Professional Papers, 1968-1972