Terrence Heath
---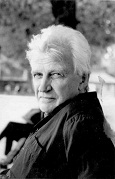 HEATH, Terrence George (b. 1936)
Writer
Terrence George Heath was born in Regina, Saskatchewan on August 25, 1936. He is the son of Harold Frost and Mary Kelly. He graduated from the University of Saskatchewan with a Bachelor of Arts (Honours) in 1961; the University of Oregon with a Masters of Art (Honours) in 1962 and Oxford University with a Doctor of Philosophy in 1966. He also studied Art History at the University of Munich in 1959-60.
From 1966 to 1972, he was an Associate Professor of History at the University of Saskatchewan. As Principal of Heath Consultants, he has worked as a freelance writer, consultant and curator from 1972-1976; 1981-1983 and 1986-present. From 1977 until 1980 he was Executive Director of the Western Development Museums of Saskatchewan. He was Director of the Winnipeg Art Gallery from 1983 to 1985.
He has published numerous books, including The Truth and Other Stories (1972), Interstices of Night (1979), The Last Hiding Place (1983), Casualties (2005) and Joe Fafard (2007) as well as two books of poetry with Anne Szumigalski, and written and/or curated over 20 exhibitions of visual artists for galleries in Alberta, Saskatchewan, Manitoba, Ontario and France. Articles and essays have appeared extensively in Border Crossings, C Magazine, ArtsCanada and other magazines and journals. Two short stories, "A Proper Burial" and "The Psalmist" were published in 1973 and 1974 respectively. His poetry has appeared in Canadian Forum, Waves, Fiddlehead, Malahat Review, Descant, Writing, ArtsManitoba, Prairie Fire and Grain. Several radioscripts and filmscripts were produced and/or purchased by CBC and the National Film Board. He has produced over 45 consulting reports for associations, agencies, individuals and government departments in Canada, France, Mexico and Kenya.
Heath is the recipient of a Silver Medal for the National Awards for Poetry in 1986; and the Saskatchewan Award of Merit in 1984.
Written with information
from Terrence Heath
Photo courtesy of Terrence Heath
Photo credit: June Clark
Archival Collections (Finding Aids in PDF format)
---
87-82 - Personal and Professional Papers. 1972-1987
95-33 - Personal and Professional Papers. 1983-1993
2009-49 - Personal and Professional Papers. 1926-2009
2014-2 - Heath Correspondence from M. Twyman (Bergsagel), 1954-1980

2017-1 - Personal and Professional Papers, 1971-2011
2019-30 - Personal and Professional Papers, 2006-2018