Gail Bowen
---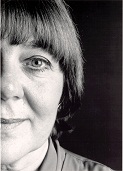 BOWEN, Gail (b. 1942)
Author, Educator
Gail Dianne Bowen was born in Toronto.  After receiving her Bachelor of Arts degree from the University of Toronto in 1964 and her Masters of Arts from the University of Waterloo in 1975, she undertook graduate research at the University of Saskatchewan.
Bowen was a lecturer in English at the University of Saskatchewan and the Saskatchewan Indian Cultural College in Saskatoon.  In 1979 she and her family moved to Regina where she once more served as a lecturer, this time at the Saskatchewan Indian Federated College (SIFC) and the University of Regina.  In 1986 she was appointed assistant professor of English at SIFC (now the First Nations University of Canada), and was Chair of the English Department for six years.
The first six books in the Joanne Kilbourn series Deadly Appearances (1990); Murder at the Mendel (1991); The Wandering Soul Murders (1992); A Colder Kind of Death (1994), winner of the Crime Writers of Canada Arthur Ellis Award; A Killing Spring (1996) and Verdict in Blood (1998) have appeared as made-for-television movies with world-wide distribution.  Burying Ariel (2000); The Glass Coffin (2002); The Last Good Day (2004); The Endless Knot (2006) and The Brutal Heart (2008) have met with critical and commercial success.  In June 2008, Reader's Digest named Bowen 'Canada's Best Mystery Novelist'.
Between 2010 and 2017 several more book in the series were published and in 2018, Sleuth:  Gail Bowen on Writing Mysteries was published by the University of Regina Press.
Bowen's short story "The King of Charles Street West", which appeared in Toronto Noir (2008) published by Akashic Books, New York, was singled out for special praise by Publishers' Weekly.
Bowen has had four plays produced at Regina's Globe Theatre – Dancing in Poppies (1993) which was presented in a special performance for Prince Edward, Beauty and the Beast (1993); The Tree (1994) and an adaptation of Peter Pan (1997).  Manitoba Theatre for Young People chose Peter Pan as its 2000 Christmas production.  The Grand Theatre in London, Ontario presented Dancing in Poppies in 2002 and Peter Pan in 2003.
Bowen's adaptation of Doctor Doolittle was broadcast on CBC's Showcase in April 2006, and the University of Regina produced a theatrical version of the play simultaneously.  Saving Lonesome George, Bowen's original play about the last of the Galapagos tortoises, was produced by Persephone Theatre in 2008 and will be produced by Carousel Players in 2009.
Bowen's radio play The Word According to Charlie D was broadcast on CBC's Showcase in October 2006.  Her Long Time Listener/First Time Caller is CBC's World Play for 2008 and was rebroadcast on CBC on May 18, 2009.  She is now adapting the play for Orca's new series, Raven Books.
Bowen was Writer in Residence for the Toronto Reference Library in May and June of 2009.
Bowen has written the introduction to "Essays on Canadian Detective Fiction" that will be published by Wilfred Laurier Press in 2009.
Written with information
from Gail Bowen
Archival Collections (Finding Aids in PDF format)
---
95-4 - Personal and Professional Papers. 1987-1995
98-50 - Personal and Professional Papers. 1979-1998
2001-11 - Personal and Professional Papers. 1993-2000
2002-44 - Personal and Professional Papers. 1997-2001
2003-15 - Personal and Professional Papers. 1998-2003
2006-10 - Personal and Professional Papers. 1998-2005
2007-21 - Personal and Professional Papers. 1976-2006
2009-8 - Personal and Professional Papers. 2001-2009
2011-1 - Personal and Professional Papers. 1999-2008
2012-4 - Personal and Professional Papers. 2008-2011
2013-3 - Personal and Professional Papers. 1995-2012
2014-5 - Personal and Professional Papers. 2005-2014
2014-62 - Personal and Professional Papers. 1997-2014
2015-57 - Personal and Professional Papers. 2014-2015
2017-15 - Personal and Professional Papers, 1997-2016
2017-48 - Personal and Professional Papers, 2015-2017
2018-44 - Personal and Professional Papers, 2003-2018