Master's Degree and PhD Programs
Experimental and Applied Psychology (MA, PhD)
The experimental and applied psychology graduate degree programs from the University of Regina in Saskatchewan prepare you for a high-impact career doing psychological research in academic, industry or public-sector settings. For that reason, in addition to your own research, faculty members encourage you to be involved in and contribute to their research programs and to present findings at research conferences in Canada and around the world.
U of R gives you access to traditional laboratory settings as well as to non-academic settings in the community such as law enforcement agencies and schools.
Graduation requirements for both the master's degree and the doctoral degree include the completion of a faculty-supervised thesis. The PhD program requires comprehensive exams as well.
What Do Experimental and Applied Psychologists Do?
Experimental and applied psychologists work in various research settings — from academic to private industry and the public sector.
Quick Facts
Program:
Master of Arts (MA) in Experimental and Applied Psychology
Doctorate Degree (PhD) in Experimental and Applied Psychology
Length:
Master's Degree: 2-3 years, thesis required
Doctorate: 3-4 years, thesis and comprehensive exams required
Offered Through:
University of Regina
Request Information
Experimental and Applied Psychology
Meet Your Faculty
Why Study Experimental and Applied Psychology at the University of Regina?
University of Regina's graduate programs in experimental and applied psychology provide rigorous training in research methods and statistics, with an emphasis on developing technical skills — particularly data analysis and computer programming.
Extraordinary researchers
The value of completing research degrees comes directly from the faculty with whom you'll study. You'll be challenged and mentored by faculty doing renowned, impactful, high-quality research.
Several other faculty and experts provide insights and instruction in addition to core graduate program faculty, including:
Faculty from business administration
Faculty from kinesiology and health studies
Outside researchers from the Royal Canadian Mounted Police
Additional professors from other universities, including Thompson Rivers University and the University of Guelph
Research areas with high impact
Our faculty and students complete meaningful and high-impact experimental and applied psychology research in these areas:
Cognitive psychology, such as attention, perception and memory as well as the spread of misinformation ("fake news"), visuospatial attention and applications for policing and investigative interviewing
Developmental psychology, such as childhood learning and development as well as justice system applications like forensic psychology, reliability of eyewitness testimony and decision-making by law enforcement officials
Neuroscience, exploration of the neural correlates of the expression and interpretation of emotion, sex differences in cognitive and visuomotor skills, attention and visuospatial biases, and differential prenatal exposure to hormones and their effects on later behaviour
Social psychology, including health care decisions about reproductive health, and debriefing needed within social psychology research, and justice system decision-making by everyone from investigators and judges to jurors.
For example, students doing research on forensic applications of psychology have access to our exclusive partnership with the Royal Canadian Mounted Police (RCMP). Such opportunities simply are not available from other degree programs.
Research equipment
Become proficient in a variety of equipment and tools needed to plan and execute experimental and applied psychology research:
Hexoskin vests
Biopac physiological recording equipment
Eye-tracking equipment
Programming and data analysis languages (Python, Matlab, E-Prime, R, SPSS)
Driving and shooting simulators
Experimental and Applied Psychology Frequently Asked Questions
Do you offer scholarships and funding to experimental and applied psychology graduate students?
Yes! Once you have been accepted as a fully-qualified graduate student with no conditions or holds on your admission, then you are eligible to apply for our scholarships, awards, or graduate teaching assistant positions.
Experimental and Applied Psychology Scholarships and Awards
Whenever possible, U of R faculty provide support to students through their own grant funding. This includes research assistantships or stipends from their research programs.
Available scholarships include:
Faculty of Arts Graduate Entrance Scholarship
University of Regina Graduate Scholarship
Women in STEM Entrance Scholarship
Faculty of Arts Thesis Only Scholarship
Faculty of Graduate Studies and Research Indigenous Entrance Scholarship
Dean of Arts Building Dreams and Futures Scholarship
Apply for these scholarships, and more, by visiting our Graduate Awards Portal (GAP), the U of R online graduate scholarship application system.
All Graduate Funding Opportunities
Visit our
Faculty of Graduate Studies and Research website
to learn about all graduate funding opportunities including:
National Scholarships (including Tri Council funding)
Awards to Study Abroad
FGSR Funding/Special Awards
Funding for Indigenous Students
Funding for International Students
Other Awards and Scholarships
External Scholarship Opportunities
External Student and Faculty Awards
What is the PhD comprehensive examination format?
You choose what best meets your career objectives!
Writing a mock research grant proposal
Completing a research practicum with a community partner
Developing a new applied psychology course or experimental psychology course
Do I need an Honours degree to be considered for admission?
You normally need to have completed (or be nearing completion of) an Honours degree in psychology that includes a faculty-supervised thesis. However, you
may
be considered for admission if your degree included a combination of coursework and research experience that is similar to that of the Honours BA or BSc degrees in psychology offered at the University of Regina.
View the requirements of our Honours psychology program.
What Can You Do With an Experimental and Applied Psychology Degree?
Recent graduates of the doctoral program in experimental and applied psychology are in professional positions such as faculty appointments at universities in Canada and abroad, as well as research positions with the Saskatchewan government, the Royal Canadian Mounted Police and the Saskatchewan Health Authority. In addition, some of our master's program graduates are working at:
Royal Canadian Mounted Police Depot
Government of Canada
Saskatchewan Ministry of Justice
Saskatchewan Ministry of Education
Ontario Trillium Foundation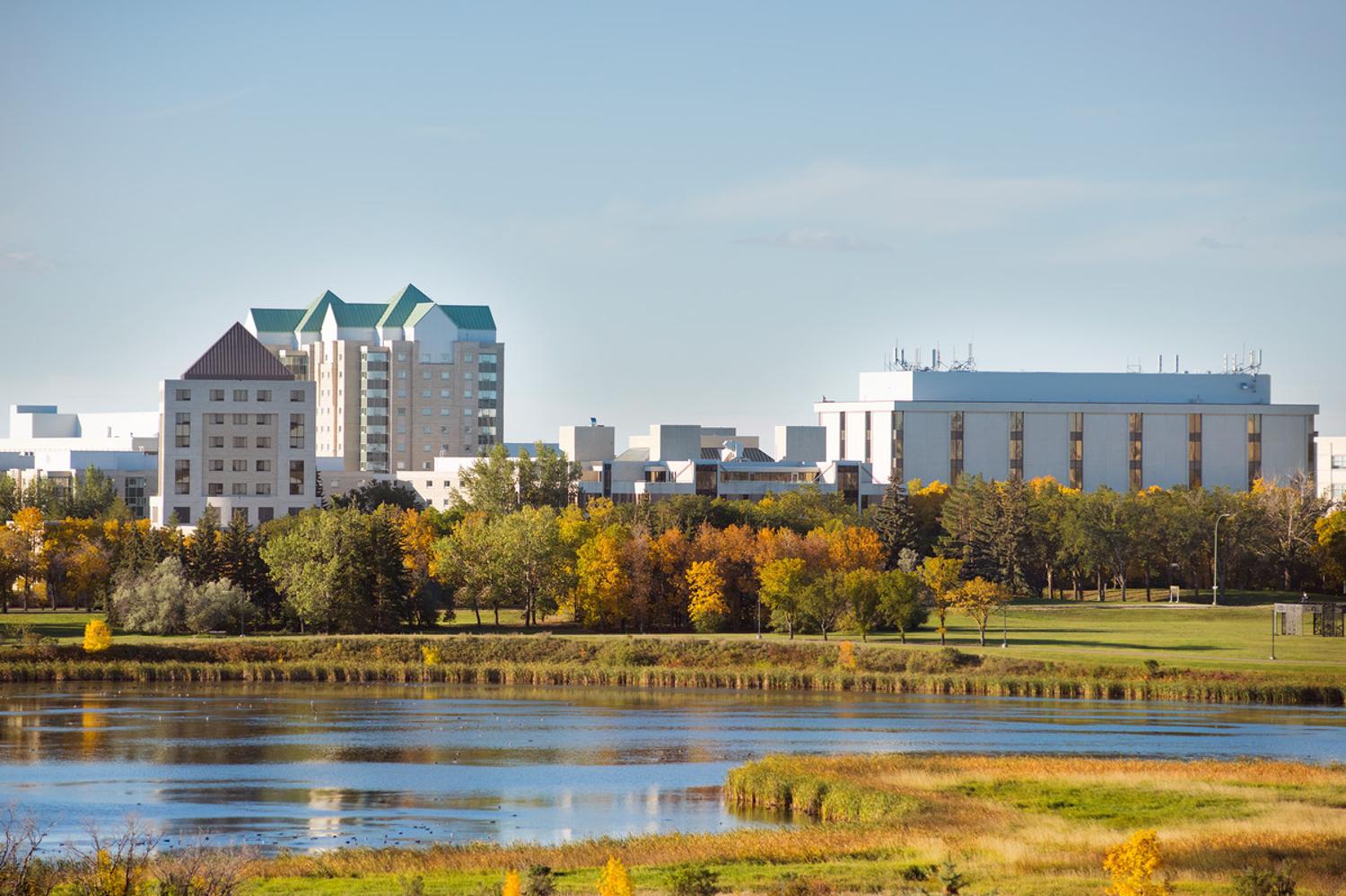 Request More Information
Loading...