Bachelor's and After Degree Programs
Arts Education
The Arts Education Program at the University of Regina is committed to working with preservice teachers to develop a practice of inquiry in K-12 classrooms and to support the learning process of creative and critical inquiry for engaged students in schools as well as in other community venues.
Through the study of arts education, undergraduate students will use dance, drama, literature, music and visual art to explore and express ideas, feelings, beliefs, and values and learn to interpret and understand expressions offered by others. Learning to structure, express and interpret meaning using the specific language and literacies of each arts discipline is combined with interdisciplinary work that makes connections amongst art disciplines and other disciplines. Through meaningful cultural and artistic inquiry as well as a strong studio, experiential and theoretical approach this program teaches students to design, compose, problem solve, inspire change, learn skills, and contribute innovative ideas for the wellbeing of self and other, as well as the natural and constructed environment
The degree is approved by the Saskatchewan Teachers' Professional Regulatory Board as meeting the requirements for Teacher Certification in the province of Saskatchewan.
Values
The Arts Education program include the development of critical and creative thinking, innovative problem-solving skills and multiple literacies. The program engages students in creative processes in a variety of art forms and media, teaches how art contributes to human experience and existence and introduces them to local, global, contemporary and historical artists who investigate issues of concern in the everyday lives of individuals and communities.
In School Experience
The first-year practicum experience is an introduction to schools, an exploration of the various roles in education. More extensive development occurs in the pre-internship year (year 3). At the pre-internship level, courses are coordinated with the practicum. Students are able to practice their new thinking, skills and abilities while benefiting from the ways their university learning is augmented by the guidance of a classroom teacher in the moment-by-moment workings of classrooms. The 16 week internship takes place in the fall semester of the fourth year of the program.  A 60 credit (2 year) after degree program is also an Arts Education offering
Sample Courses
Introduction to Aesthetic Education K-12
Arts Education Curriculum and the Practice of Living inquiry through Thematics
Education for Justice: Knowledge, Schooling and Society
Pedagogy, Theory and Practices
Treaties in the Classroom
Arts Education: Multiple and Embodied Literacies
In its offering of sustained study in each of the areas of Dance Education, Drama Education, Literature Education, Music Education and Visual Art Education, the Arts Education Program is the only program of its kind in North America.
Our mission in the Arts Education Program and the Faculty of Education is rooted in a strong sense of mutuality and interdependence emanating from the cultural heritage and histories of the Great Plains and the treaty relationships between Indigenous peoples, Saskatchewan, and Canada. Following the University of Regina's recognition of relation and interconnection as our strength, our program emphasizes the fostering and embodiment of respect for others in thought, words and actions
Career Opportunities
This program prepares students for careers as K-12 teachers with a specialization in Arts Education. Other career opportunities include working in gallery, museum, theatre, and community-based education programs. Our graduates are well respected and highly sought after by school divisions across Saskatchewan and beyond.
Arts Education
Meet Your Faculty
Quick Facts
Program:
Bachelor of Education Arts Education Elementary (BEd)
Bachelor of Education Arts Education Elementary After Degree (BEAD)
Bachelor of Education Arts Education Secondary (BEd)
Bachelor of Education Arts Education Secondary After Degree (BEAD)
Major: General Fine Arts Education; Drama Education; Literature Education; Visual Arts Education
Length:
BEd: 4 years
BEAD: 2 years
Programs can be completed on a part time or full time basis
Offered Through:
University of Regina
Request More Information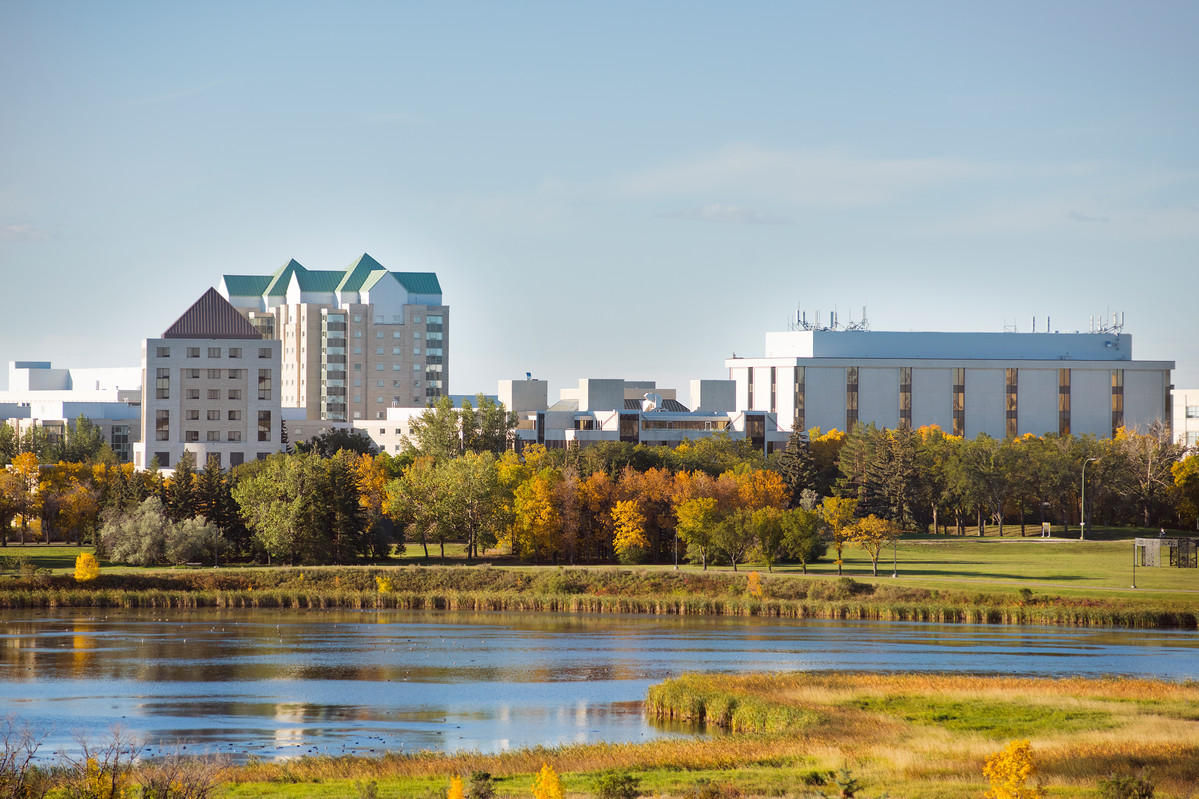 Request More Information
Loading...