Bachelor's and After Degree Programs
Elementary Teacher Education
Programs in Elementary Teacher Education at the University of Regina study develop a deep understanding of the complexities of life in schools and aims to support the development of critically engaged citizens in schools. By helping students develop the professional attitudes, knowledges, and skills necessary to teach in an increasingly diverse and complex environment they acquire the adaptability needed to address the challenges in today's schools.
Graduates have experience with enacting innovative and responsive pedagogies, including equitable assessment and evaluation; teaching, learning, and participating in our digital world; teaching for multiple literacies; and responding with multiple levels of intervention to learning, behavioural, and health challenges in schools
The degree is approved by the Saskatchewan Teachers' Professional Regulatory Board as meeting the requirements for Teacher Certification in the province of Saskatchewan.
Values
The program takes up critical culturally responsive and anti-oppressive teaching practices; development of culturally appropriate curricula; building capacity for intercultural understanding, empathy, and mutual respect; leadership in treaty education. The program endeavours to attract teacher candidates from diverse backgrounds and representative of Saskatchewan demographics
In School Experience
Our program offers extensive field experience in a school setting. The practicum experience begins in the first year with an introduction to schools, an exploration of the various roles in education. More extensive development occurs in the pre-internship year (year 3). It is at this level that students experience the link between theory and practice since education courses over two semesters are coordinated with the practicum. An intensive 16-week internship, under the daily supervision of a cooperating teacher, has over the years become the 'flagship' of the Faculty of Education
Sample Courses
Experiential Learning for Young Children
Education for Justice: Knowledge, Schooling and Society
Treaties in the Classroom
Curriculum and Pedagogy
Faculty of Education is rooted in anti-racist and social justice orientations to teaching and learning. Becoming a student here will require you to stretch your thinking, to examine your own positionality, and to develop a critical consciousness around the lives of those marginalized by various forms of systemic inequities.
Career Opportunities
This program prepares students for careers as elementary school teachers. Other career opportunities include working in early childhood settings and community-based education programs. Our graduates are well respected and highly sought after by school divisions across Saskatchewan and beyond.
Elementary Teacher Education
Meet Your Faculty
Pathway to Elementary Education
4-Year BEd Program Through the Saskatchewan Polytechnic Educational Assistant Certificate (EAC) Ladder Opportunity
The University of Regina, in collaboration with Saskatchewan Polytechnic, is offering a unique opportunity for Educational Assistants (EAs) to pursue a 4-year Bachelor of Education program in Elementary education. This program is designed to fast-track EAs on their journey to becoming certified Elementary teachers in Saskatchewan. Select either the Early Elementary or Middle Years specialization strands to tailor their educational path.
Requirements
Students who have successfully completed the Sask Polytech EAC program on or after June 30, 2021, with a minimum grade point average (GPA) of 65 per cent, will receive a maximum of 30 credit hours recognized as a transfer credit in the U of R 4-year BEd Elementary program.
Students who graduated from the Saskatchewan Polytechnic EAC program before June 30, 2021, will be considered on a case-by-case basis.
Quick Facts
Program:
Bachelor of Education (BEd) Early Elementary Education (Pre-K to Grade 5)
Bachelor of Education (BEd) Middle Years Education (Grades 6 to 9)
Bachelor of Education After Degree (BEAD) Early Elementary Education (Pre-K to Grade 5)
Bachelor of Education After Degree (BEAD) Middle Years Education (Grades 6 to 9)
Length:
BEd: 4 years
BEAD: 2 years
Programs can be completed on a part time or full time basis
Offered Through:
University of Regina
Request More Information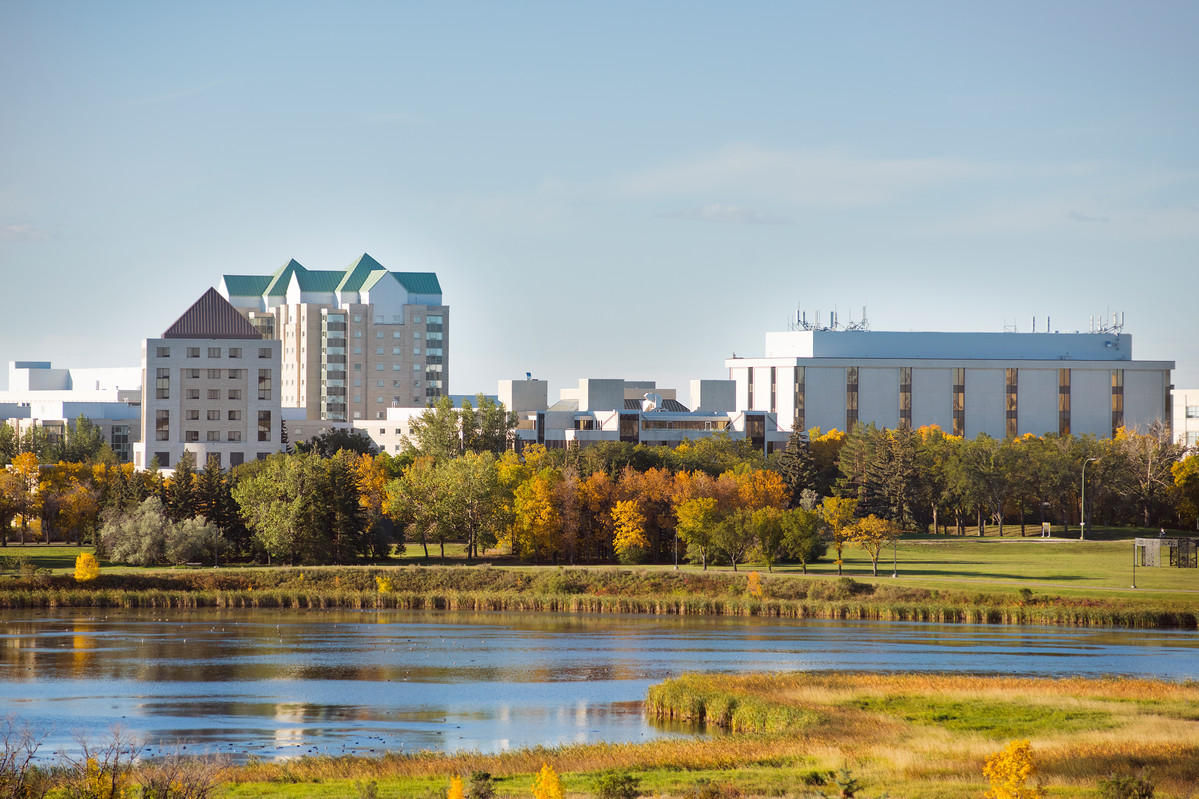 Request More Information
Loading...