Master's Certificate, Master's Degree, PhD Programs
French and Francophone Intercultural Studies (MCert, MA, PhD)
Over 300 million people worldwide speak French, including more than seven million Canadians.
La Cité universitaire francophone is the main hub for French-language university programming, research and services offered at the University of Regina and across the province.
Our French and Francophone Intercultural Studies graduate programs are among the few truly interdisciplinary francophone studies programs in Canada, which allows you to pursue your interests while interacting with colleagues in related fields.
Develop your graduate studies path by choosing from one or more areas of study:
Social sciences: political studies, sociology
Languages: applied linguistics, sociolinguistics
Humanities: literature, history, philosophy
In French and Francophone Intercultural Studies, graduate students can study the cultural representations of Francophone communities and their aspirations, aspects of the French language and the policies around it in Canada and worldwide, and the theories that seek to explain and transform these aspects of collective life.
We offer the following graduate programs:
Master of Arts (thesis-based)
In the thesis-based Master of Arts, the academic focus is on the study of linguistic, cultural and political practices and representations of Francophone communities, and their relations with other cultures (anglophone, Indigenous, immigrant, and others.) Become a specialist by exploring a research topic in-depth, according to your interests.
Master of Arts (course-based)
In the course-based Master of Arts, you can build your knowledge, establish connections between topics and disciplines, and develop your skills. There is a choice of courses in various subject areas, including French and Francophone literatures, and a seminar for collaborative work and exposure to research by U of R professors. This program includes a 6 credit internship with a community organization, which allows you to become familiar with the work of a Francophone community organization and to understand the challenges and opportunities of Francophone communities.
Master's Certificate
The master's certificate lets you discover your interests. In this program, you will gain knowledge of Francophone and intercultural studies topics, learn how to use data for research purposes, and take three elective courses for a range of experiences and skills.
The master's certificate can easily transition into the thesis or course-based master's program. 
Doctoral programs
Doctoral studies focus on literature, sociolinguistics, linguistics, terminology, gender and culture studies, and the history of ideas. The Doctoral program encourages students to develop meaningful engagement and relationships with Francophone communities, both through their research and as part of their learning, where experiential learning opportunities will be provided. The program itself is multidisciplinary in nature, given the involvement of professors from various disciplinary backgrounds, and the students' work will be interdisciplinary, drawing and adapting from various disciplines as their topics suggest.
Our graduate programs help you develop your skills in communication (writing and presentations in French), in research (data use and analysis) and in community and intercultural relations.
Quick Facts
Program:
Master's Certificate in French and Francophone Intercultural Studies
Master of Arts in French and Francophone Intercultural Studies (thesis-based)
Master of Arts in French and Francophone Intercultural Studies (course-based)
Doctorate in French and Francophone Intercultural Studies
Length:
Master's Certificate: 1 year
Master's Degree: 2 years
Doctorate: 3+ years
Offered Through:
University of Regina
Request Information
French and Francophone Intercultural Studies
Meet Your Faculty
Why Study French and Francophone Intercultural Studies at the University of Regina?
La Cité universitaire francophone is the main hub for French-language university programming at the University of Regina. La Cité's mission is to meet the university education needs of Saskatchewan's French-speakers, regardless of their first language. We initiate, encourage, develop and support research and the dissemination of academic work in French on issues that affect Francophone minority communities.
La Cité is set apart through community engagement, experiential education, and interdisciplinary research approaches.
Centre canadien de recherche sur les francophonies en milieu minoritaire (CRFM)
Situated at La Cité, the CRFM directs a research program that focuses primarily on the experience of the Fransaskois community while also considering the experience of other Canadian and international Francophone communities seeking to assert their role in a minority environment. The research program uses a multidisciplinary and inter-institutional approach. The CRFM also fosters research that allows for a comparison of the Francophone experience with that of other ethno-cultural minority groups.
The CRFM also offers research internships.
Interdisciplinary programs
Our focus on interdisciplinarity and on intercultural relations means we take into account variations in the French language and respect diversity within Francophone communities. We relate Francophone communities in minority settings to other Francophone settings in Canada and the world, including diasporas, but also to Indigenous peoples, and continually question the relationship between coexistence, interdependence, and movements of peoples across the world.
Bilingual experience
Studying at La Cité means that French is the language of work and study, but outside of it the language is English. This quasi-immersive experience means that students have the opportunity to develop their capacity in French in formal and informal settings, all while working in an environment that includes people who approach French from various trajectories and speak it differently. As a result, students learn how to function effectively in a bilingual environment.
Expert faculty members
Learn from expert faculty members who are also active researchers with diverse interests. Our faculty research interests include:
20thcentury French literature, rhetoric, and stylistics
Comic strips (from Europe, Asia, and North America)
Political and intellectual history of Canadian Francophonie
Language policies on education in multilingual environments
Language planning and sustainable development
Comparative francophonies, French as second/foreign language in multilingual settings
Sociolinguistics and vitality of languages in minority settings
Politics of intercultural relations
Social and political philosophy (phenomenology and existentialism)
Popular music
Faculty members also offer research assistantship positions.
Research project
If they choose, students can pursue original research projects related to the francophone community of Saskatchewan, which is currently understudied. There are also opportunities for collaboration with francophone community organizations in Saskatchewan.
French and Francophone Intercultural Studies Frequently Asked Questions
What degree do I need to qualify for the French and Francophone Intercultural Studies graduate programs?
You must have a Bachelor of Arts Honours degree in French from the U of R or an equivalent qualification approved by La Cité and the Faculty of Graduate Studies and Research. The Bachelor of Arts Honours in French requires that the student spend at least one semester in a French-speaking region, so fluency in French is expected. Applicants who do not hold the Bachelor of Arts Honours in French may be accepted on the basis of having completed a four-year university degree in French or having obtained level B2 at the Diplôme d'Etudes en Langue Française (DELF) (or equivalent as approved by the Graduate Studies Committee of La Cité).

Admission to the Master's certificate program requires a four-year undergraduate degree with a minimum grade point average equivalent to 70% at the U of R.
What are some of the courses that French and Francophone Intercultural Studies students take?
Perspectives sur l'étude des communautés francophones begins with the minority settings of French speakers in Canada to study the ties between discourses, academic research, governmental policy, the organization of communities, and processes of identity-building and socialization.
Relations interculturelles au Canada and Bilinguisme, multiculturalisme et interculturalisme explore key Canadian policies and issues around language and culture from the disciplinary perspectives of history, political science, sociolinguistics, and others.
Littérature franco-canadienne explores selected works by Francophone authors in Quebec and Canada, particularly texts written in a minority context.
Some courses include fieldwork, archival work, and working with documents (e.g. translation). Each course has its own approach to the connection between 'la francophonie canadienne' and 'la francophonie internationale'.
Do you offer scholarships?
Yes! Once you have been accepted as a fully-qualified graduate student with no conditions or holds on your admission, then you are eligible to apply for our scholarships, awards, or graduate teaching assistant positions.
French and Francophone Intercultural Studies Scholarships and Awards
French Studies Graduate Entrance Award
La Cité universitaire francophone Scholarship
Saskatchewan Innovation and Excellence Graduate Scholarship
Lloyd Person Scholarship
La Cité Graduate Student Scholarship
Apply for these scholarships, and more, by visiting our Graduate Awards Portal (GAP), the U of R online graduate scholarship application system.
All Graduate Funding Opportunities
Visit our Faculty of Graduate Studies and Research website to learn about all graduate funding opportunities including:
National Scholarships (including Tri Council funding)
Awards to Study Abroad
FGSR Funding/Special Awards
Funding for Indigenous Students
Funding for International Students
Other Awards and Scholarships
External Scholarship Opportunities
External Student and Faculty Awards
What Can You Do With a French and Francophone Intercultural Studies Degree?
Upon successfully completing your graduate program in French and Francophone Intercultural Studies, you will be ready for the next step of your career. Many professors at La Cité are graduates of La Cité programs. The jobs that graduates go on to include:
Professor
Government administrator
Translator
Non-profit administrator
Researcher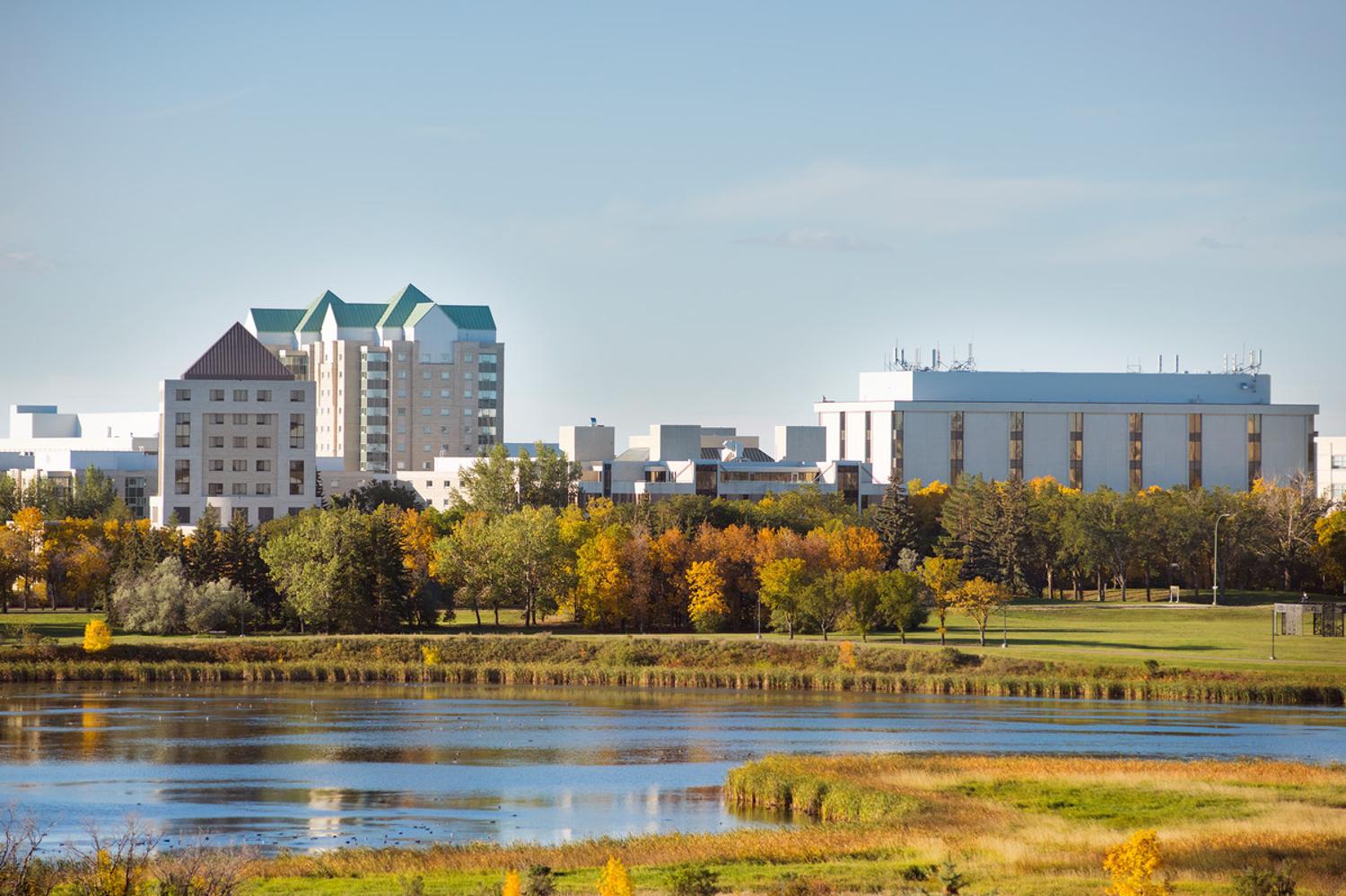 Request More Information
Loading...