Master's Degree and PhD Programs
Biology (MSc, PhD)
Pursue scientific questions at the boundaries of knowledge through graduate studies in Biology. We offer both Master's and Doctoral degrees in diverse areas of Biology, including ecology and evolution, cell and molecular biology, microbiology, and organismal physiology.
Our thesis-based graduate programs include both coursework and research, with an emphasis on the research. Our graduate students and faculty conduct research in a wide variety of locations across Canada and around the world with extensive national and international collaborations.
Our facilities and labs provide world-class infrastructure and research in environmental science, ecology, and cellular and molecular biology through state-of-the-art instrumentation for water quality and stable isotopes analysis, microscopy, proteomics and genomics.
We recommend arranging for a supervisor prior to applying for admission. Suggestions for how to contact potential supervisors are in the graduate section of the Biology department website.
Biology
Meet Your Faculty
QUICK FACTS
Program:
Master of Science (MSc) in Biology (thesis-based)
Doctorate Degree (PhD) in Biology
Length:
Master's Degree: 2-3 years
Doctorate: 5 years
Offered Through:
University of Regina
Request Information
Connect with us
Why Study Biology at the University of Regina?
Biology is a highly active research department. Our graduate programs emphasize training in research skills along with communication and networking skills, providing students with broad skillsets that are widely applicable across biological sciences and other areas. Research skills include project planning, hypothesis testing, experimental design, and science outreach and communication. Field and laboratory-based experiences allow students to make hands-on scientific discoveries in diverse biological systems. Students also develop a combination of advanced skills in reasoning, critical thinking, and inquiry.
Conduct Research
Biology graduate students conduct hands-on research with their supervisor and other members of their research group. Research can be field-based, laboratory-based, or a combination of field and laboratory activities. The hands-on training in active research allows students to develop expertise in advanced tools and computational analysis. All graduate research is student-driven with the guidance of a research supervisor and thesis supervisory committee.
Research training often occurs in partnership with other members of the department and external collaborators.
NSERC-funded Research Labs
At the U of R, the Biology Department has the highest percentage of research labs funded by the Discovery Grants program from the Natural Sciences and Engineering Research Council (NSERC) of Canada. This funding success is in large part due to continued success by Biology researchers in training highly qualified graduate students. Biology graduate students earn a significant number of NSERC and other national scholarships.
Facilities
Biology's scientific facilities include:
Aquatics facility and fish swim performance lab
Animal care facility
Environmental Quality Analysis Laboratory (EQAL)
Institute of Environmental Change and Society (IECS)
Institute for Microbial Systems and Society (IMSS)
Field station in Cypress Hills
George F. Ledingham Herbarium
Research groups in Biology also make extensive use of computers for statistical analyses, bioinformatics, and other research activities.
Expert Professors
Learn from expert faculty members whose research interests include:
Bats and nightjars, animal ecology, thermoregulation, and hibernation
Neurobiology, stem cell physiology
Bacteriology, molecular genetics, microbial ecology
Clinical virology, science education
Cell biology, plant ecology, traditional plant uses
Limnology and fresh water studies, fish biology
Bioinformatics, sequencing, immunotherapy
Biogeochemistry, forest dynamics, global change
Systems biology, pathogen-host interaction, public health
Entomology, physiology
Molecular epidemiology, antibiotic resistance, environmental microbiology
Genetics and genomics, bioinformatics
In addition, our Canada Research Chair, Dr. Peter Leavitt, leads one of the longest running studies of fresh water. The study, which involves continuously collecting data and analyzing water quality in southern Saskatchewan, has been going on for 30 years. Long-term datasets of this scale are rare, but they are critical for understanding the effects of changing climates on water availability, quality, and ecology. This research has been conducted by many graduate students in the Department of Biology.
Mentorship
Our faculty are highly collaborative with partners in academia, government, industry, and non-government organizations. Faculty encourage and guide networking by graduate students, providing access to opportunities outside the university.
The Department of Biology also has close connections and collaborations with the Department of Chemistry and Biochemistry, the Royal Saskatchewan Museum, the Roy Romanow Provincial Laboratory and other local, provincial, and national agencies.
Biology Frequently Asked Questions
What degree do I need to qualify for the master's program in biology?
For admission to the Master of Science program, you must have a four-year bachelor's degree in biology with an overall average of at least 70 per cent.
We strongly recommend arranging for a supervisor prior to applying for admission. Suggestions for how to contact potential supervisors are in the graduate section of the Biology department website.
What are some of the courses that biology graduate students take?
BIOL 803 Scientific Research Skills for Biological Sciences
Master of Science students participate in this course, which develops general skills and knowledge in scientific research. Students will be introduced to the philosophy of science with discussions about how to identify important and feasible research topics. Students will also be taught about delivering clear oral presentations and posters, communicating with news media, and will have the opportunity to do extensive writing and oral presentations which will be evaluated and receive feedback from faculty members.
BIOL 810 Modelling Biological Data
A guide to contemporary statistical models for biological data. Emphasizes practical skills in using software for implementing models, testing hypotheses, and making predictions about biological and ecological systems. Prior programming experience is recommended.
The Living Data Project courses expose graduate students to database management and open up opportunities for internships with community partners.
Some graduate courses include the possibility of internships with partner organizations.
Do you offer scholarships?
Yes! Once you have been accepted as a fully-qualified graduate student with no conditions or holds on your admission, then you are eligible to apply for our scholarships, awards, or graduate teaching assistant positions.
NSERC scholarships are available to students enrolled in our program. Additionally, we frequently provide teaching assistantships to eligible students.
Biology Scholarships and Awards
Paul Riegert Graduate Award in Biology
Biology Undergrad and Grad Society (BUGS) Graduate Scholarship
Faculty of Science Graduate Funding
Paul W. Riegert Memorial Scholarship in Graduate Studies
Gerhard Herzberg Fellowship
Saskatchewan Innovation and Excellence Graduate Scholarship
Apply for these scholarships, and more, by visiting our Graduate Awards Portal (GAP), the U of R online graduate scholarship application system.
All Graduate Funding Opportunities
Visit our Faculty of Graduate Studies and Research website to learn about all graduate funding opportunities including:
National Scholarships (including Tri Council funding)
Awards to Study Abroad
FGSR Funding/Special Awards
Funding for Indigenous Students
Funding for International Students
Other Awards and Scholarships
External Scholarship Opportunities
External Student and Faculty Awards
In addition, one of our doctoral students was awarded the American Society of Mammologists Fellowship in recognition of outstanding research productivity. It is a very rare achievement for a student at a Canadian university to receive this Fellowship.
The 2023 Governor General's Academic Gold Medal was awarded to a Biology student upon earning her PhD. The Governor General's Academic Gold Medal recognizes the outstanding academic performance of a graduate student. The student's dissertation research focused on how the mobility of bacterial genes contributes to antimicrobial resistance, microbial community dynamics, and virulence traits, as well as addressing fundamental questions in ecology using bacterial species in lab-controlled ecosystems.
Can I study abroad?
Yes! Mitacs Globalink is a student mobility and research funding program in Canada with many options for travel for graduate students for the purpose of conducting research. Some programs are open to all countries and applications are accepted throughout the year, while other programs are limited to partner countries and are call-based.
What Can You Do With a Biology Degree?
After completing their degrees, Biology graduate students have a high success rate for employment in biological and research professions.
Many graduates are hired as government scientists in provincial and federal ministries. As government scientists, graduates work in fields such as fisheries, wildlife management, public health, health care, museums, and more. The Master of Science in Biology degree is also popular with students entering medical professions as they gain extensive training in critical thinking and scientific rigour through the program.
Graduates often advance in academia to become postdoctoral fellows and then professors. The jobs that graduates go on to include:
Biologist
Professor
Limnologist
Molecular Biologist
Geneticist
Microbiologist
Aquatic Biologist
Research Scientist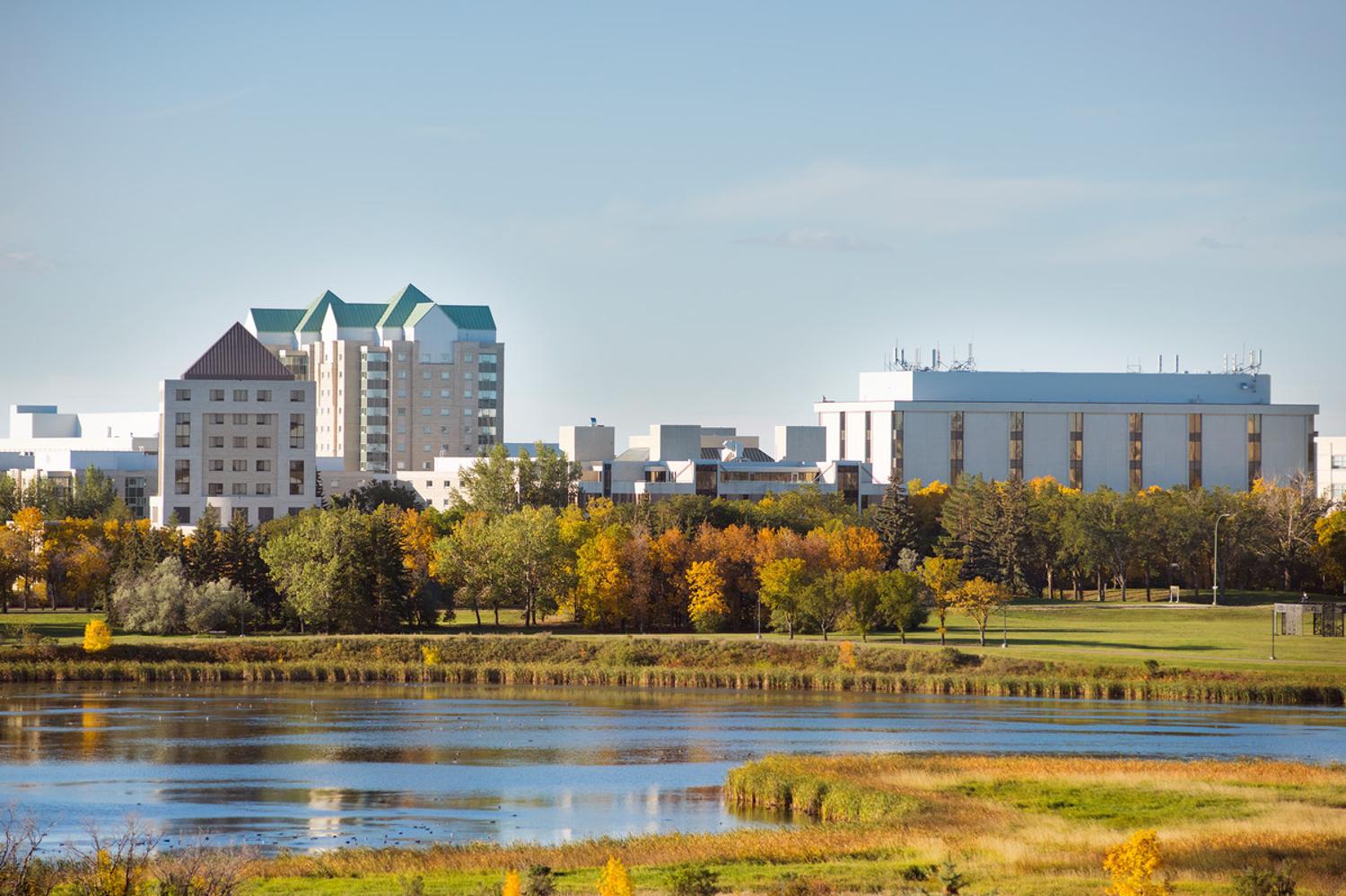 Request More Information
Loading...