Alumni Crowning Achievement Awards
Every year, the University of Regina celebrates the best and brightest among its more than 88,000 alumni with the Alumni Crowning Achievement Awards (ACAAs). Established in 1992, the ACAAs were created to honour our extraordinary alumni for their outstanding commitment to excellence, community engagement and leadership, and impact on the social, cultural, and economic well-being of our communities.

This year's recipients include educators, leaders, community advocates, and entrepreneurs – and are living embodiments of the University of Regina's motto As One Who Serves.
Nominations for the 2024 Alumni Crowning Achievement Awards will open later this fall.
Stay tuned for more information coming soon...
Lifetime Achievement Award
Perry Bellegarde S.O.M., BAdmin'84

Chief Perry Bellegarde (Little Black Bear First Nation, Treaty 4 Territory) has dedicated his life to championing the rights and well-being of First Nations. For 35 years, he has held various First Nations leadership roles, including two terms as the National Chief of the Assembly of First Nations (AFN) from 2014-2021. He describes himself as an oskâpêwis or helper.
As National Chief, Chief Bellegarde campaigned tirelessly to close the gap in the quality of life between First Nations and other families in Canada. Critical accomplishments include the passage of Canada's first national legislation recognizing and protecting Indigenous languages, and securing a legislative commitment to national implementation of the United Nations Declaration on the Rights of Indigenous Peoples.  He has also raised the international profile of First Nations expertise on sustainable development, promoting rights-based solutions to the climate crisis from the Paris Agreement to The Sustainable Markets Initiative.
In 2018, Chief Bellegarde was recognized with the Saskatchewan Order of Merit, and has been awarded an Honorary Doctorate of Laws from both Queen's and Lakehead universities.   In 2021, the Empire Club of Canada named him their 'Nation Builder of the Year', and the Royal Canadian Geographic Society inducted him as their Honorary President.
Chief Bellegarde is currently a special advisor to Fasken, an international law firm, and serves on the First Nations Bank of Canada Board of Directors, and is a special advisor to King Charles III's Sustainable Markets Initiative.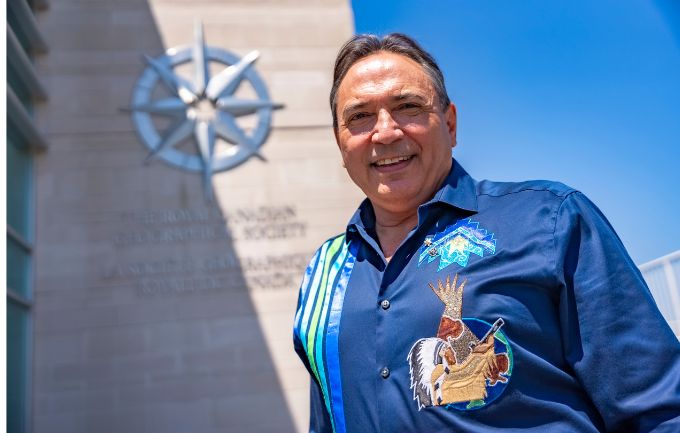 Distinguished Professional Achievement Award
Leah Lawrence BASc'94
Leah Lawrence was inspired to work on climate change and sustainable development while studying engineering at the University of Regina. Her professional journey first took her to Calgary, where she worked on climate strategy and energy technology investment, before becoming an entrepreneur and starting her own company. Leah's focus on climate, technology and entrepreneurship eventually took her to Ottawa, where she is the president and CEO of Sustainable Development Technology Canada (SDTC). In her time at SDTC, Leah has transformed the organization, making it a champion for young companies and their potential to change the world. In her eight years at the helm, SDTC has made more than $1 billion available to aspiring entrepreneurs to test, scale up, and commercialize their ideas. Leah is known for her commitment to organizational excellence and governance for startups and organizations in transition. She was instrumental in the formation of the Innovation Asset Collective, Canada's first patent collective, and currently serves as its vice chair. She is also a past director and chair of the Calgary Chamber of Commerce, and a past president of the Association of Professional Engineers and Geoscientists of Alberta (APEGA) who honoured her with the Centennial Leadership Award, APEGA's highest distinction for a member. Leah is also a fellow of Engineers Canada and the Canadian Academy of Engineering.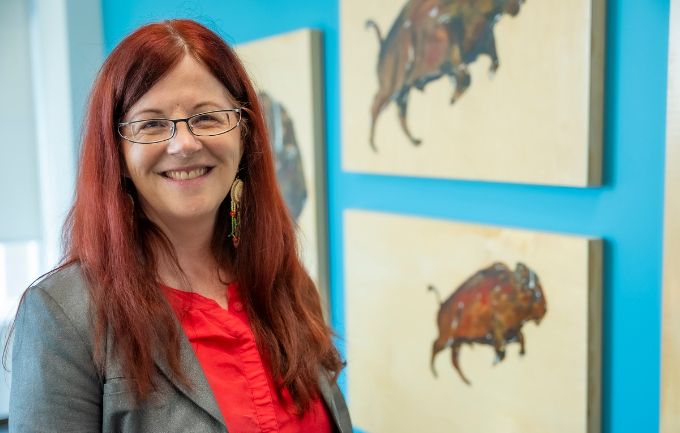 Distinguished Humanitarian and Community Service Award
Jada Yee BAdmin'08, MAdmin'20
Jada Yee is a leader, volunteer, and educator. Currently the Director of Business Development for FHQ Developments, he has spent more than 20 years in various leadership roles within the casino gaming industry, and teaches in the Business and Public Administration program at the First Nations University of Canada. As a committed volunteer, Jada serves on numerous boards, including as Chair of the Regina Police Service Board of Police Commissioners; the Regina Food Bank; SaskPolytechnic: Program Advisory Council for the Business Certificate Program; City of Regina: Community Safety and Well Being; Regina Crime Stoppers; Regina Aboriginal Professionals Association (RAPA); Canadian Red Cross, and as the Indigenous Representative for the Kenneth Levene Graduate School of Business Students' Association. In October 2021, Jada was elected to the National Board of Canadian Association for Police Governance, where Jada represents Saskatchewan. Jada was awarded the Queen Elizabeth II Platinum Jubilee Medal for his outstanding community service. He is a proud member of the Wood Mountain Lakota First Nation, and is also of Chinese-Canadian heritage. Jada lives in Regina with his wife and four amazing children.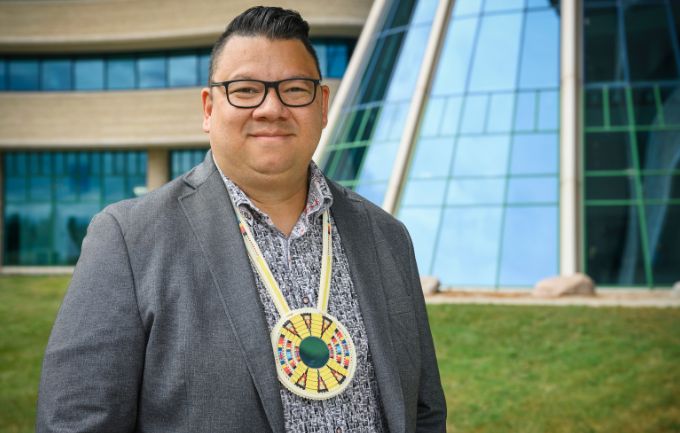 Dr. Robert & Norma Ferguson Outstanding Service Award
Verda Petry MEd'89
Throughout her long and distinguished career, Verda Petry has served as an educator, volunteer, and community advocate. She has been an embodiment of her strongly held values through her active volunteerism, along with service on a variety of boards and committees. Verda served as an educator for many years with Regina Public Schools and was recognized for her excellence in teaching with several awards including an Honorary Lifetime Membership from the Saskatchewan Teachers' Federation and a Master Teacher Award for outstanding service to mathematics education from the Saskatchewan Mathematics Teachers Society. She served two terms as Chancellor of the University of Regina and is a member of Senate; she participated in several U of R committees including the Research Ethics Board and the Seniors University Group. As a committed volunteer, Verda has dedicated time to many organizations including the Regina Public Schools Teacher Association, the Regina Public School Board, Sherwood Credit Union (now Conexus), the Health Council of Canada, the Eden Care Society, and the Saskatchewan Seniors Mechanism. Verda is also a recipient of the 125th Confederation of Canada Medal for volunteer service in the community.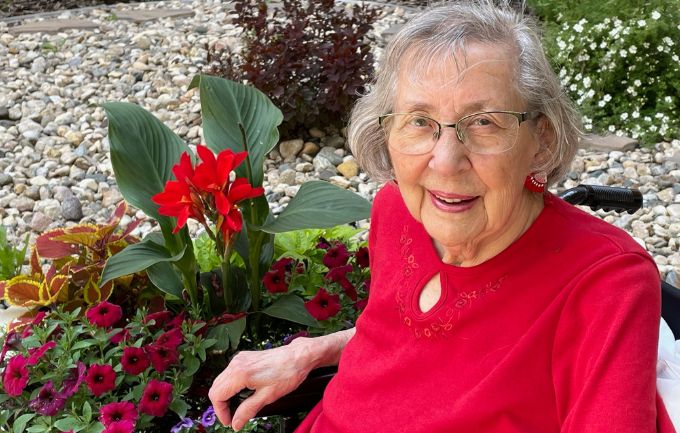 Outstanding Young Alumni Award
Brittany Hudak BSW'19
As an elite athlete, coach, and family support worker, Brittany Hudak is an inspiration to many. Brittany has been a member of Canada's Para-Nordic Ski team since 2015 and is a three-time Paralympic Bronze medalist (PyeongChang 2018 and Beijing 2022). She is also the winner of multiple World Cup and World Championship medals, and a three-time gold medallist at the Canada Winter Games. Brittany's enthusiasm for sport has extended to mentoring other young athletes, including through the Classroom Champions Program, which pairs Olympic and Paralympic athletes with underserved students in classrooms across Canada. Brittany is also a member of Nordiq Canada Women's Committee which aims to ensure equality of opportunity for girls and women in the sport of cross-country skiing. As a youth and family support worker, Brittany works with Enviros Wilderness School Association in their residential group homes for teens.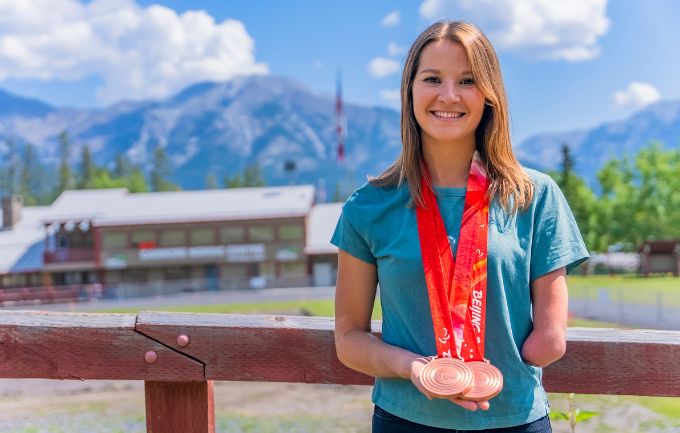 Academic Professional Award
Dr. Matina Kalcounis-Rueppell BSc'93 MSc'96
Dr. Matina Kalcounis-Rueppell is an internationally recognized scientist whose research focuses on the biology of acoustic communication in wild bats and mice — two large, fascinating, and biodiverse groups of mammals that communicate using ultrasound. Her research has been funded by the Natural Sciences and Engineering Research Council of Canada, the US National Science Foundation as well as other government agencies, non-governmental organizations, and industry. She has led two scientific societies including the North American Society for Bat Research. As an educator and professor, Matina served as Head of the Biology Department at the University of North Carolina at Greensboro and was the first female Dean of the Faculty of Science at the University of Alberta. She is currently the Dean and Vice Provost of the College of Natural and Applied Sciences at the University of Alberta. She is the Chair of the Board of Directors of the Telus World of Science Edmonton, and is a Director on the Board of the Alberta Machine Intelligence Institute.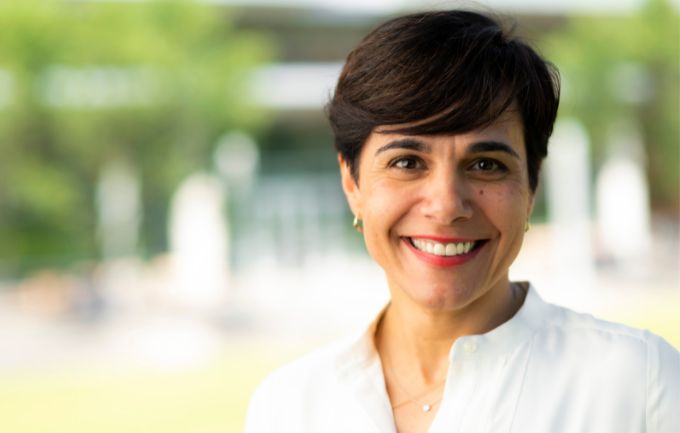 Award Categories
The University of Regina invites nominations for alumni who have made significant contributions to their communities, and have inspired through outstanding personal or professional achievements.
Lifetime Achievement Award
The Lifetime Achievement Award recognizes an individual who, over the course of a lifetime, has distinguished oneself on a regional, national, or international basis in any field of endeavour.
Distinguished Professional Award
This award recognizes alumni who, over the course of their careers, have made significant contributions to their fields or areas of expertise. The recipient is a role model, setting standards of excellence to which others can aspire. Recipients may have distinguished themselves in business, academics, athletics, government service, not-for-profit leadership, the arts, or any other career path.
Humanitarian & Community Service Award
The Distinguished Alumni Award for Humanitarian & Community Service recognizes distinguished community or voluntary service which has made a difference to the well-being of others.
Dr. Robert & Norma Ferguson
Outstanding Service Award
This award recognizes outstanding volunteer leadership and service to the University of Regina and/or the University of Regina Alumni Association. Nominees have dedicated themselves to service that has enhanced the stature, reputation, and overall strength of the U of R through their generosity and commitment to the University's values.
Outstanding Young Alumni Award
This award recognizes graduates of the University of Regina under 35 years of age who have distinguished themselves through accomplishments in their professional careers or community service. Nominees must be age 35 or under as of December 31, 2023.
Academic Professional Award
This award recognizes graduates who have made significant contributions to a post-secondary academic career through research, teaching, program development and/or educational administration. At least 50 per cent of their current or past employment (if retired/emeritus) must be in academia.
Innovation Award
This award recognizes an alum or group of alumni who has/have created, implemented, or discovered an innovative program, process, or product within the last two years. The innovation must have significant meaning to the nominee's profession, community, or the University of Regina. In order for a group or team nomination to be considered eligible, half of the group must be graduates of the University of Regina.
Past Recipients
Since 1992, alumni have been celebrated for their personal and professional achievements, and the positive impact they have had on their profession, community and the esteem of the University of Regina. In 2005, five distinct award categories were established and the recipients were honoured at an awards dinner.