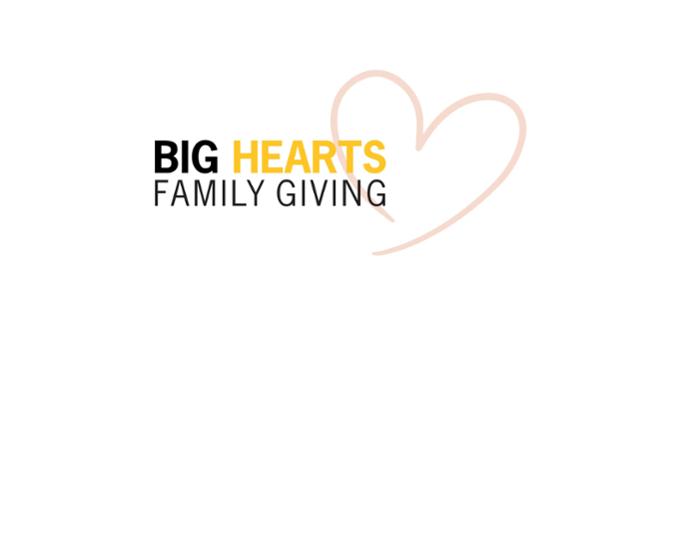 Big Hearts Family Giving
APEA Donation Form
One of the University of Regina's greatest strengths is our people – our University family. Together our faculty, staff, leadership and retirees make a positive impact on the academic journey of our students. And it is through your investment of time and talent, that you promote our values, and support our mission.
If you would like to talk to a member of our Development team to explore opportunities to support the University of Regina, please contact Barb Kuzyk via email at Barbara.Kuzyk@uregina.ca or phone 306-585-5310.
Employees of the University of Regina can also give via bi-weekly payroll deduction.
APEA Donation Form
Authorization
By submitting this form you have given authorization to the University of Regina to alter the terms of this agreement to ensure relevancy against current priorities in student recruitment and retention, or in the event that it becomes no longer practical or possible to use this gift for the originally specified purpose (for example, if a program to which it relates is restructured or discontinued). Should this become necessary, the University will ensure that the Donor's intent is honored by adhering as closely as possible to this agreement.
Tax Receipting
Gifts made with an employee's APEA are not tax-deductible and are not eligible for a charitable tax receipt.
Charitable Registration #10816 2124 RR0001.
We care about your privacy
The University of Regina respects your privacy. We protect your personal information and adhere to all legislative requirements. We do not sell, rent or exchange our donor information with anyone. The information you provide will be used to keep you informed about our services, special events, fundraising programs, benefit discounts and other activities through periodic contact. If you do not wish your name to be used, please contact us and we will gladly accommodate your request. Thank you for your continued support.