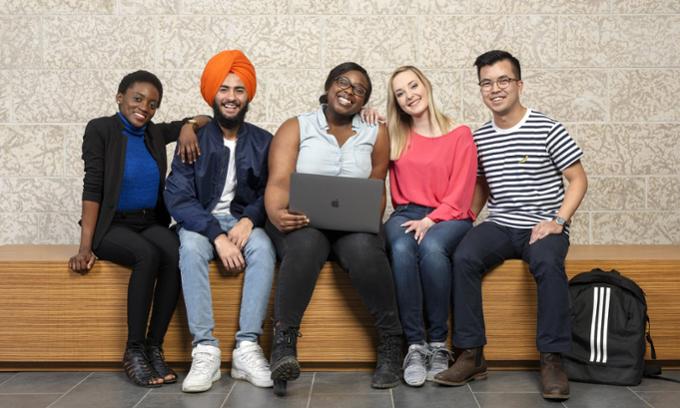 Student awards are as integral to the long-term success of University of Regina students as the high quality programs, outstanding faculty, and learning resources that are hallmarks of a University education.
Bursaries overcome financial obstacles.
Scholarships recognize and inspire outstanding performance.
Specialized awards and prizes create a richer learning experience.
You may donate to an existing scholarship or create your own scholarship, bursary or prize. You may also make a gift in memory or in honour of a loved one, fellow colleague, inspiration or relative in the form of a named scholarship, Our Development team would welcome the opportunity to work with you to donate to an existing award, create a new annual award, or create a new endowed award.
All student awards have the power to enable students to realize their potential – and contribute more to their families, communities, and employers.
Your gift will help prepare today's students as they become tomorrow's teachers, engineers, health-care professionals, researchers, entrepreneurs, and business and community leaders. Your gift helps to ensure that University of Regina students go on to become U of R alumni who contribute to the prosperity of our city, province, and beyond.