Go Far, Together
Inspiring Leadership Forum presented by TD
Go Far, 
Together
The University of Regina's Inspiring Leadership Forum is a premier leadership development event that is focused on women — bringing people together from Saskatchewan and beyond to hear the inspirational stories of internationally renowned leaders, and to connect with colleagues and peers. In celebration of our 15th anniversary, the theme for 2024 is Go Far, Together. Drawn from the University of Regina's tagline and inspired by a spirit of hope and compassion, it acknowledges that only through a collective spirit do we stand the best chance to succeed. Each of our 2024 featured speakers embodies that collective spirit in their own ways and are doing their part to change the world — and the role of women in it. "Our 15th annual Inspiring Leadership Forum will see us moving together in unison," says Pam Klein, Chancellor, University of Regina and Chair, Inspiring Leadership Forum. "We move together in unison, and in one direction —forward. We go far, together."
I always say, women who help other women lift all of us up. I think that Go Far, Together is the perfect way of thinking to help lift us all up, and move us forward. It's about the society we want to live in.
Meet our 2024 Keynote Speakers
What to Expect in 2024
The 2024 Inspiring Leadership Forum presented by TD promises to be a day of thought-provoking presentations and exciting networking opportunities. that are best experienced in-person. Above all, the Forum is about connection. Be a part of meaningful in-person interactions inspired by the University of Regina's new institutional identity – Go Far, Together.  The Saskatchewan Leaders Panel will return in 2024 with an all-new theme and line-up!  And we're thrilled to, once again, introduce Forum attendees to the recipient of the Inspiring Leadership Academic Entrance Fellowship, awarded each year to a student entering her first year of university from high school who exemplifies leadership potential through volunteer service to her community. This year's recipient will join us for a live conversation as we hear about her hopes and aspirations as a future leader.
We can't wait to welcome you on March 27, 2024. If you're unable to join us in person, please consider our livestream option. See registration page for details.
Inspiring Leadership Academic Entrance Fellowship
Inspiring tomorrow's leaders lies at the heart of the University of Regina's Inspiring Leadership Forum. As our event has grown over the years, so too have our plans to increase support for young leaders.
The Inspiring Leadership Academic Entrance Fellowship — a four-year $30,000 scholarship — recognizes students who, through their commitment to academic success, volunteer activities, and community leadership, have demonstrated the potential to lead.
A portion of the event proceeds supports this Fellowship. The purchase of your 2024 Inspiring Leadership Forum ticket will help students achieve their academic goals at the University of Regina, and realize their dreams.
Meet this Year's Recipient
Telia Lafontaine is a first-year student enrolled in the University of Regina's Faculty of Nursing. A high-achieving student, Telia has also volunteered her time to several not-for-profit organizations including St. John Ambulance, Canadian Wildlife Federation, and Regina Open Door Society, where she has helped welcome Syrian refugee families to Regina through their newcomer program.
Following graduation from the U of R, Telia plans to pursue work as a registered nurse in rural Saskatchewan. "Small towns are still struggle trying to recruit, maintain and retain health workers because it is not an easy life," Telia says. "But what I see in rural towns is strength of community, strength of family, and strong values. I look forward to learning new things, and being a part of a small community while helping others get through their medical challenges."
Some of the biggest lessons I've learned from mountaineering have been the opportunities to work as part of a team. When you're mountaineering, you're not leading yourself. The goal is not for you to reach your end goal —the goal is for everybody to accompany you as far as they can.

Registration Information
Get ready to be inspired!  Register now to attend the Inspiring Leadership Forum presented by TD on Wednesday, March 27, 2024. 
Individual tickets for the in-person event: $350 (plus taxes)
This includes three keynote presentations, panel presentations, breakfast, lunch, refreshments, networking opportunities with friends, colleagues and fellow participants, and entry into exciting prize draws. We're also pleased to offer a livestream of the day's presentations for those who are unable to attend in person. Please see registration page for details.
Table sponsorship with seating for seven and two livestream tickets: $3,200 (taxes included)
Purchasing a table to enjoy the Forum with colleagues is a great team-building activity. This is also a wonderful sponsorship opportunity for your organization. Interested in learning about other exciting sponsorship opportunities?
Please contact us!
We would be pleased to customize a package that fits your needs and provides maximum benefits.
I believe that the time has come when we have to get together, and we have to stick together. We're not just fighting for women and men who are fighting autocracies — we are fighting for democracy across the globe.
Inspire Me!
Get to know our fascinating keynote speakers, and hear their stories through the Inspire Me blog.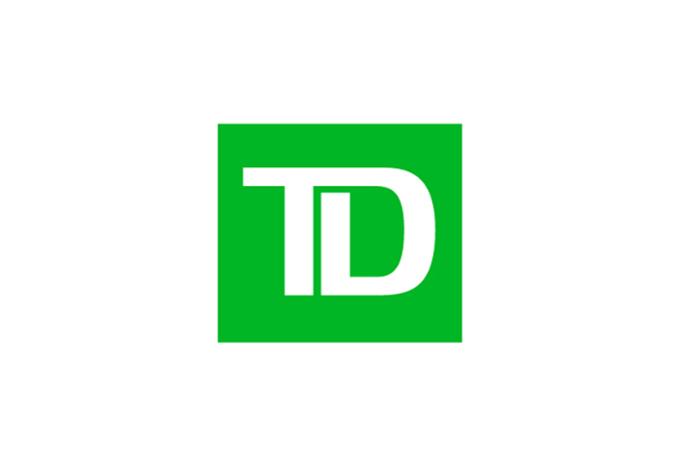 Presenting Sponsor - TD
Thank you to TD for being the presenting sponsor of the Inspiring Leadership Forum.