Go Far, Together
Inspiring Leadership Forum presented by TD
The University of Regina's Inspiring Leadership Forum is a premier leadership development event that is focused on women — bringing people together from Saskatchewan and beyond to hear the inspirational stories of internationally renowned leaders, and to connect with colleagues and peers.
Go Far, 
Together
In the spirit of hope and compassion, the theme for the 2024 Inspiring Leadership Forum presented by TD is Go Far, Together. Inspired by University of Regina's commitment and promise to students, the theme acknowledges that only through a collective spirit do we stand the best chance to succeed. Our panel has selected speakers who are doing their part to change the world and the role of women in it.
Mark Your Calendar: March 27, 2024
Purchase your 2024 tickets before March 31, 2023 and take advantage of 2023 pricing!
Meet our 2024 Keynote Speakers
Masih Alinejad
Masih Alinejad is an Iranian-American journalist and women's rights activist who gained worldwide attention when she removed her hijab and posted a photo on her Facebook page standing proudly with her hair blowing in the wind. Described by The New York Times as "The woman whose hair frightens Iran", Alinejad wrote the widely acclaimed bestselling memoir, The Wind in My Hair, sharing her extraordinary story about living in exile, leaving her country, challenging tradition, and sparking change. In July 2022, Alinejad made news for surviving an assassination attempt while in her home in New York. Her commitment to human rights has won her the UN Watch's International Women's Rights Award, the AIB Media Excellence Award, the Swiss Freethinker Association's Freethinker Prize, and the American Jewish Committee's Moral Courage Award among other honours.
Silvia Vasquez-Lavado
Silvia Vasquez-Lavado is a humanitarian, advocate, mountaineer, and explorer. In 2014, she launched Courageous Girls, a not-for-profit that helps survivors of sexual abuse and trafficking. Courageous Girls has had projects in Nepal, India, the United States, and Peru. In 2016, Vasquez-Lavado climbed Everest, and two years later completed all the Seven Summits, becoming the first openly gay woman to do so. Her memoir, In The Shadow of the Mountain, tells her remarkable story of heroism and community, one which awakens in all of us a lust for adventure, gratitude for the strong women in our lives, and faith in our own resilience.
Lisa LaFlamme
Lisa LaFlamme has been at the forefront of journalism for more than 30 years, traveling the globe, delivering breaking news, and bringing it back home to Canadians. The veteran journalist is the recipient of 12 Canadian Screen Awards, consecutive RTDNA awards, and a Lifetime Achievement Award for broadcasting and journalism. In 2023, The Academy of Canadian Cinema and Television awarded LaFlamme with the Gordon Sinclair Award in recognition of her "exceptional body of work in broadcast journalism." In addition to her many awards and honours, Lisa LaFlamme is also a recipient of the Order of Ontario and in June 2019, was named Officer of the Order of Canada.
What to Expect in 2024
The 2024 Inspiring Leadership Forum presented by TD promises to be a day of thought-provoking presentations and exciting networking opportunities. that are best experienced in-person. Above all, the Forum is about connection. Be a part of meaningful in-person interactions inspired by the University of Regina's new institutional identity – Go Far, Together.  The Saskatchewan Leaders Panel will return in 2024 with an all-new theme and line-up!  And we're thrilled to, once again, introduce Forum attendees to the recipient of the Inspiring Leadership Academic Entrance Fellowship, awarded each year to student entering their first year of university from high school who exemplifies leadership potential through volunteer service to her community. This year's recipient will join us for a live conversation as we hear about her hopes and aspirations as a future leader.
While we can't wait to see you in-person on March 27, 2024, we understand that this is not an option for some, so we're pleased to offer a livestream option of the day's live presentations for those who are unable to attend in-person. Please see registration page for details.
Dreams are that other side of the coin called hope. As we go through life, we call them other things. We call them goals, or our to-do lists, ambitions, possibilities – but they don't exist in a vacuum. Sometimes they sit in the midst of powerful forces that want to hold us back, or pause for thought. And help us find that strength within ourselves that we may or may not have known exists.
Lyse Doucet
2023 Inspiring Leadership Form
Inspiring Leadership Academic Entrance Fellowship
Inspiring tomorrow's leaders lies at the heart of the University of Regina's Inspiring Leadership Forum. As our event has grown over the years, so too have our plans to increase support for young leaders.
The Inspiring Leadership Academic Entrance Fellowship — a four-year $30,000 scholarship — recognizes students who, through their commitment to academic success, volunteer activities, and community leadership have demonstrated the potential to lead.
A portion of the event proceeds supports this Fellowship. Your ticket will help students achieve their academic goals at the University of Regina, and realize their dreams. 
We can't wait to introduce you to the 2023 Recipient later this year!
Being a leader and an agent of change in male-dominated environments takes sacrifice, endurance, and relentlessness. When a woman pushes back or stands up for principles, or brings forward actual knowledge or experience, they are easily labeled as difficult. Well, if doing those things means that I am labelled difficult, I am proud to be difficult every single day of my life.
Jody Wilson-Raybould
2023 Inspiring Leadership Forum
Registration Information
Get ready to get inspired!  Register now to attend the Inspiring Leadership Forum presented by TD on Wednesday, March 27, 2024.  Purchase your tickets before March 31, 2023 and enjoy 2023 pricing before it goes up! Be sure to book early and save!
Individual Tickets | $325 (plus taxes)
We can't wait to welcome you, in-person, to the 2024 Inspiring Leadership Forum presented by TD. This day of inspiration provides an unparalleled opportunity to hear from our three featured speakers, take in the Saskatchewan Leaders Panel; and network with colleagues and friends. Admission includes breakfast, lunch, and refreshments.
Livestream Tickets | $85 + taxes
We are pleased to offer a livestream option for those unable to attend the Forum in person. The livestream allows viewers to take in all three live presentations from the stage. Please see registration page for details.
Table sponsorship with seating for seven| $3,150
We can't think of a better way for your organization to Go Far, Together than to sponsor a table at the 2024 Inspiring Leadership Forum presented by TD.  Your sponsorship includes access to the Forum; the Saskatchewan Leaders Panel of Firsts; networking opportunities; breakfast; lunch; and refreshments.
You have no idea who is waiting for you to step up and own your light because when you own your light, you illuminate their life. There is no better time than now, and no better person than you, and no better deserving community than this for you to stand in.


Lisa Nichols
2023 Inspiring Leadership Forum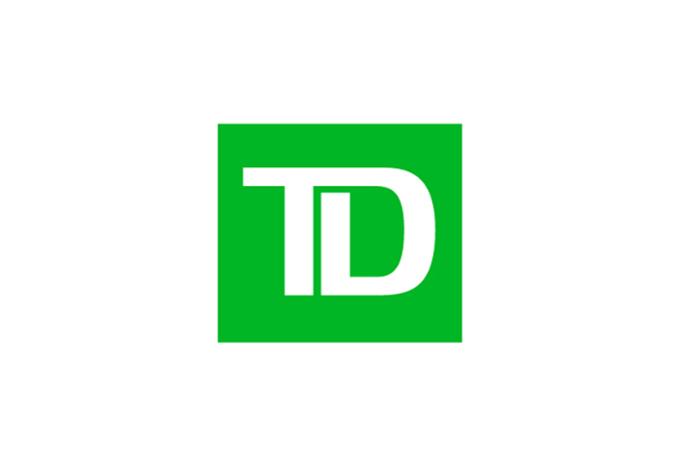 Presenting Sponsor - TD
Thank you to TD for being the presenting sponsor of the Inspiring Leadership Forum.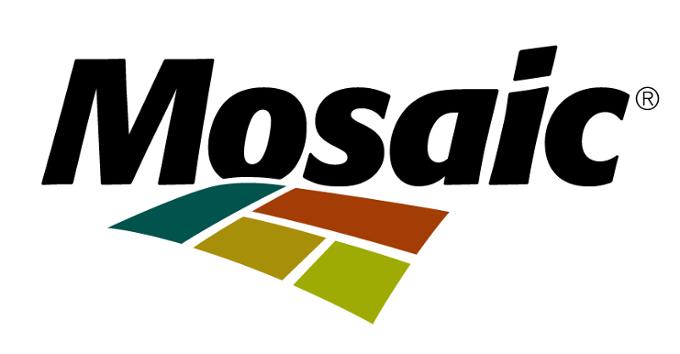 Speaker Sponsor - Mosaic
Thank you to Mosaic for being the speaker sponsor of the Inspiring Leadership Forum.