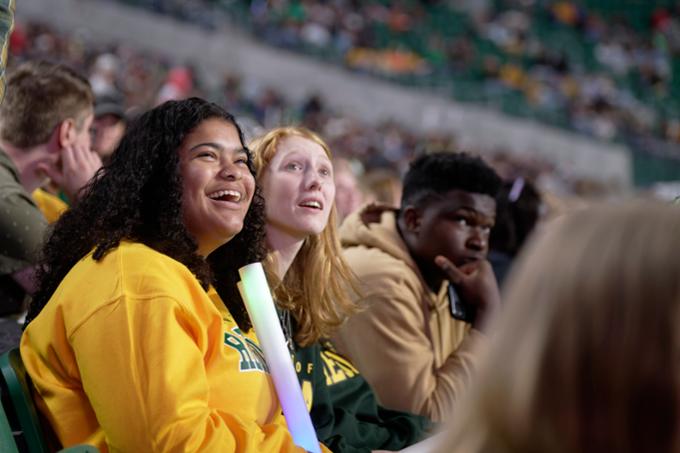 Go far, together.
Our Story
Our Focus is Our Students
The prairies are a special place. A place where you can grow. Explore. Uncover endless opportunities. Situated in the heart of the Canadian prairies, the University of Regina is just as unique as its place.
What makes us different? Our focus on you – our students.
The University of Regina is here for you through every step of your educational journey. From our excellent mental, academic, and physical wellness support systems to the way we're actively working with Indigenous partners to reconcile our past, we are committed to you – and to building a better tomorrow.
We believe that learning is best accomplished hands-on. And that's why we'll help you find valuable work or volunteer experience in your area of study. We're proud that our students graduate career ready and ready to make a real difference – to contribute to individual, social, economic and environmental well-being in their communities.
There are many places you can go in life. Though none as special as here.
At the University of Regina, we'll go far, together.
Partners in Truth and Reconciliation
We believe that through continuous learning we can strengthen relationships with Indigenous peoples, their communities, and their institutions. We are committed to reconciliation and believe that by listening we can learn and by learning we can grow. We demonstrate this commitment by incorporating Indigenous ways in our research, teaching, and learning. We aspire to walk together with our Indigenous partners, so that we may build a stronger, more inclusive future.
Honouring the past, together.
Health and Wellness
We believe that to be truly successful, one must be healthy in all ways. Our commitment to health and well-being is demonstrated through the programs we teach, the research we conduct, and the supports we offer. We understand that wellness encompasses physical, mental, environmental, and spiritual well-being, and provide opportunities for our students to find fulfillment in all ways. We are committed to building a healthier future, which we demonstrate through our nationally recognized wellness programming and world class research.
Stay well, together.
Hands-on Learning
We believe there is no better teacher than experience. This belief led us to pioneer the first co-operative education program in Western Canada more than half a century ago. Our history of providing hands-on learning opportunities has given our institution decades of insight, allowing us to fine-tune our programs and offerings so that students reap the rewards in the real world. Our students enjoy plentiful opportunities to gain experience in both paid and volunteer positions, resulting in career-ready graduates who find work fast. We know that learning happens best from doing.
Learn by doing, together.