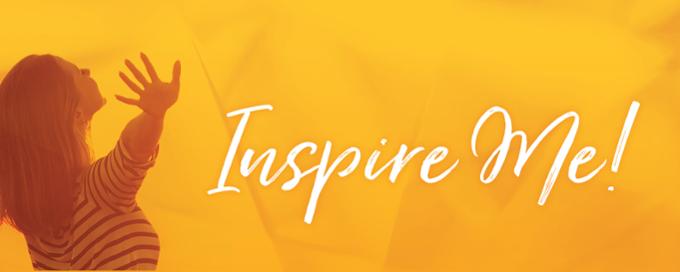 The Inspiring Leadership Forum presented by TD celebrates International Women's Day on March 8, 2023
The University of Regina celebrates International Women's Day 2023 with the 14th annual Inspiring Leadership Forum presented by TD. Tickets are now available for the March 8, 2023 event. The Forum brings people together from Saskatchewan and beyond for a day of thought-provoking presentations by renowned keynote speakers and inspiring panelists, exciting networking opportunities, and meaningful in-person interactions that prioritize conversation as we celebrate the day together.
International Women's Day is an annual event that marks the ongoing achievements and struggles of women around the world, and celebrates the continuing work to address gender inequality. The day was officially recognized by the United Nations in 1977, but the origins of International Women's Day can be traced to the labour movements of the early twentieth century in North America and Europe. This theme of this year's Forum is Born to Transform, a nod to the progress we've made so far – and changes on the horizon.
"International Women's Day brings many of our greatest achievements into focus, while acknowledging that we have far to go," says Pam Klein, Chancellor, University of Regina and Chair of the Inspiring Leadership Forum. "The Inspiring Leadership Forum is a place through which shared stories and experience motivate us to see beyond our selves, to perhaps embrace a more empathetic view and to realize we have the strength within to rise above life's great challenges."
"This year's theme celebrates resiliency, our ability to adapt, and our capacity to effect real and positive change," says Lisa Mitchell, Associate Vice-President, University Advancement and Communications. "Women are transforming stereotypes, breaking through boundaries, and making a positive difference in so many ways — and we look forward to celebrating that on International Women's Day."
This year's three keynote speakers have led transformative lives in their own unique ways:
As a lawyer, and advocate, The Honourable Jody Wilson-Raybould, P.C., O.B.C, K.C. shares her unique perspective as both a community and political leader on topics such as Indigenous rights and reconciliation, democracy and governance, leadership, and justice.
Canadian journalist Lyse Doucet, C.M., O.B.E. is the BBC's award-winning Chief International Correspondent and a presenter for BBC World News television and BBC World Service Radio.
From a struggling single mother on public assistance to a millionaire entrepreneur and CEO, Lisa Nichols is one of the world's most-requested motivational speakers, whose global platform has reached nearly 80 million people.
The Forum is also an opportunity to meet future leaders through the presentation of the 2022 Inspiring Leadership Academic Entrance Fellowship. This $30,000 four-year scholarship is awarded annually to a student entering her first year of university from high school, who has demonstrated a potential to lead through volunteerism, community service, and academic success. This year's recipient is Zaye Andreas from Martensville, Saskatchewan. Andreas' involvement in her community includes volunteerism through Martensville High School's contributions to Project Change. She plans to pursue studies through the University of Regina's Faculty of Social Work next year with aspirations to work in mental health and harm reduction. "There's such a stigma around mental health," Andreas says. "I want to be educated so I can educate other people. Winning this award is an amazing opportunity. It give me the chance to focus on school and have some work/life balance between school and my other commitments."
The 2023 Inspiring Leadership Forum will be held on March 8, 2023 — International Women's Day — at the Viterra International Trade Centre at the REAL District. Tickets are now available.
Individual Tickets | $325 + tax
This day of inspiration provides an unparalleled opportunity to hear from our three keynote speakers, take in the Saskatchewan Leaders Panel of Firsts; and network with colleagues and friends. Admission includes breakfast, lunch, and refreshments. Individual registration will be rush seating. No individually priced seats will be reserved.
Table Sponsorship | $3,150
A sponsored table includes the following benefits: (7) tickets to the in-person event (1 table of 7) with reserved priority seating identified with logo on table and 2 log-in codes for the concurrent livestream presentation.
See the Registration Information on the Inspiring Leadership Forum page for complete information.