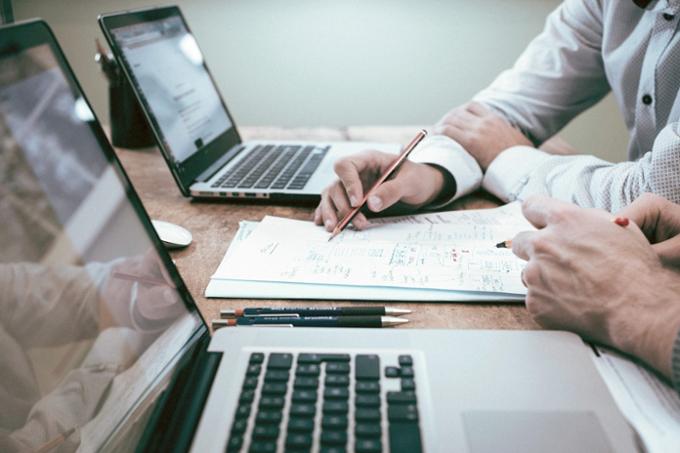 Research IT Support (RITS)
The University of Regina research enterprise has grown considerably. It includes larger research projects with more significant technological requirements, such as software development, extensive data storage, and analysis.

Historically, Information Services (IS) handled the institution's operational IT needs while balancing individual research needs. The RITS initiative was created to support all matters related to the use of computer and software infrastructure in research, including applications for funding, design, procurement, and administration of IT systems and application development.

RITS is a collaboration between the Office of the Vice-President (Research) and the Information Services team, with the purpose to help researchers assess their IT needs for proposal development, as well as executing the necessary IT development within their research projects.
Our Mission
We are pleased to support all faculty researchers at the University of Regina. Our mission is to assist researchers with:
Software discovery and reuse.
Supervise research software development teams.
Advise and inform developers of best practice.
Inter-institutional knowledge transfer.
Outreach and communication.
Use of Canada's Digital Research Infrastructure (DRI).
Writing grant applications, which have research software components.
Contact
Akiff Maredia
Research IT Support Lead
Email: research.software@uregina.ca
Phone: 306-585-4089
U of R Faculty or Staff
please fill out form below
See Our Service Catalogue
Assisting researchers in proposal writing including cost estimates for software/technical components of research proposals.
Providing consulting to researchers on:

Software discovery and re-use (existing software that may be of use);
Development environments;
Languages, libraries and 3rd party software;
Development methodologies and software project management;
Use of Canadian digital research infrastructure.
This is limited to providing guidance. Any development, inspection, debugging, and/or training would be billable.
The services we can provide are listed below. Please check with us to ensure that we have the expertise and capacity to address your request within your time frame and to obtain an estimate. Submit a footprints ticket or email us to request service.
Implementing software as per grant proposal estimates;
Software application design/architecture/proposals/recommendations/alternate analysis;
Website development and hosting;
Development/modification to research software (e.g. numerical analysis, statistical, simulation, visualization, data analysis);
Assistance with SSL certificate and domain name setup (DNS) for servers;
Procurement of IT hardware/software;
Integration of existing software;
Formal training on software/development environments;
Data management – organizing, storing, querying data repositories;
Supervise research software development teams;
Linux server hosting and administration;
Administration/maintenance/monitoring of deployed applications;
Support for software platforms developed by RITS;
Information Security Awareness training;
Research data security and technical risk assessment for applications/projects;
Other IT services as mutually agreed, on a time and materials basis.
Don't see your specific need? Please don't hesitate to contact us.
Request Info for Research Project
Contact us with a brief description of your research project and if you have any questions.
Researcher Funded and Supported Projects
Additional Resources for Researchers
CANARIE
Together with 13 provincial and territorial partners, CANARIE is part of Canada's National Research and Education Network (NREN). This ultra-high-speed network connects Canada's researchers, educators, and innovators to each other and to global data, technology, and colleagues.
To strengthen the security of Canada's research and education sector, they collaborate to fund, implement, and support cybersecurity initiatives. CANARIE also provides identity management services to the academic community and boost Canada's startups with cloud resources and expertise in emerging technologies.
Digital Research Alliance of Canada (formerly Compute Canada)
The Digital Research Alliance ("The Alliance") of Canada serves Canadian researchers, with the objective of advancing Canada's position as a leader in the knowledge economy on the international stage. By integrating, championing and funding the infrastructure and activities required for advanced research computing (ARC), research data management (RDM) and research software (RS), they provide the platform for the research community to access tools and services faster than ever before.
Some of Alliance's members that provide computing services to researchers: