iPrint/Papercut Setup for Windows
Computing Services Technote #557 v1
Title: iPrint/Papercut Setup for Windows
Applies to: Windows Users needing to print to printers/copiers managed by Papercut
Section: Network
Owner: Network Manager, Network & Communication Services
Last updated: July 2023
Procedure to setup an iPrint Printer
Go to downloads and click iPrint Client under Windows
- Direct link:
https://print.uregina.ca/print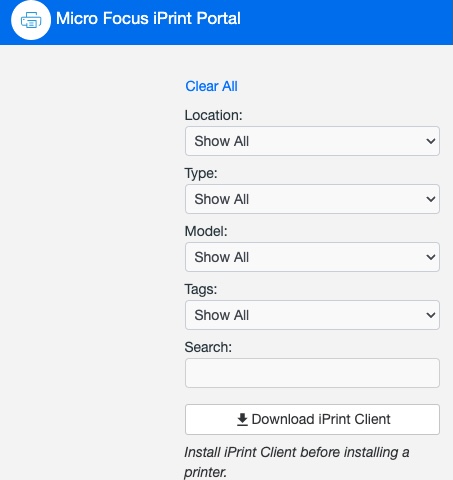 4. Click on Download iPrint Client.
5. Save the installation file nipp.exe.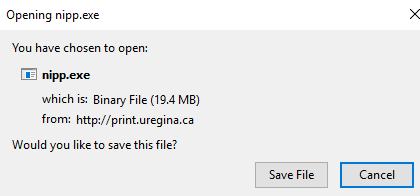 5. After the file completes extraction you will be prompted for administrative access to install in Windows.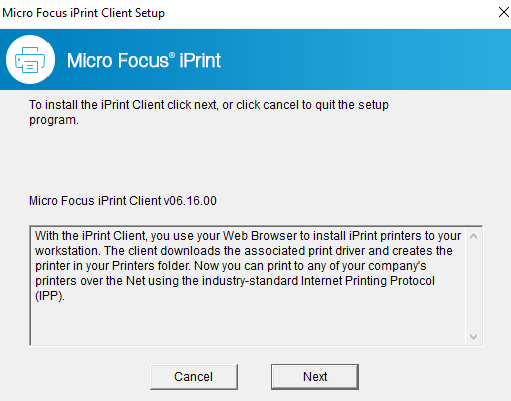 6. Click on 'Next' to install iprint.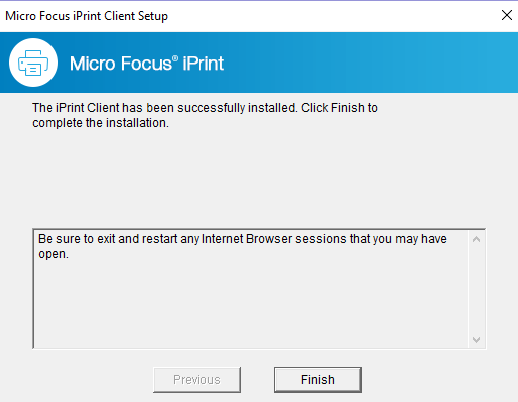 6. Click on 'Finish' to complete the installation of iprint on your Windows computer.
Procedure to install PaperCut Client
If you will have multiple financial accounts to choose from (almost all staff will) then you need to also install the Papercut Client as follows:
Start and login to the Windows computer. Ensure it's connected to the network.
PaperCut Client for Windows
– alternative download for OES Client –


S:\dist\win32\PaperCut

Click on 'client-local-install.exe

' to run the installer for Papercut Client in windows.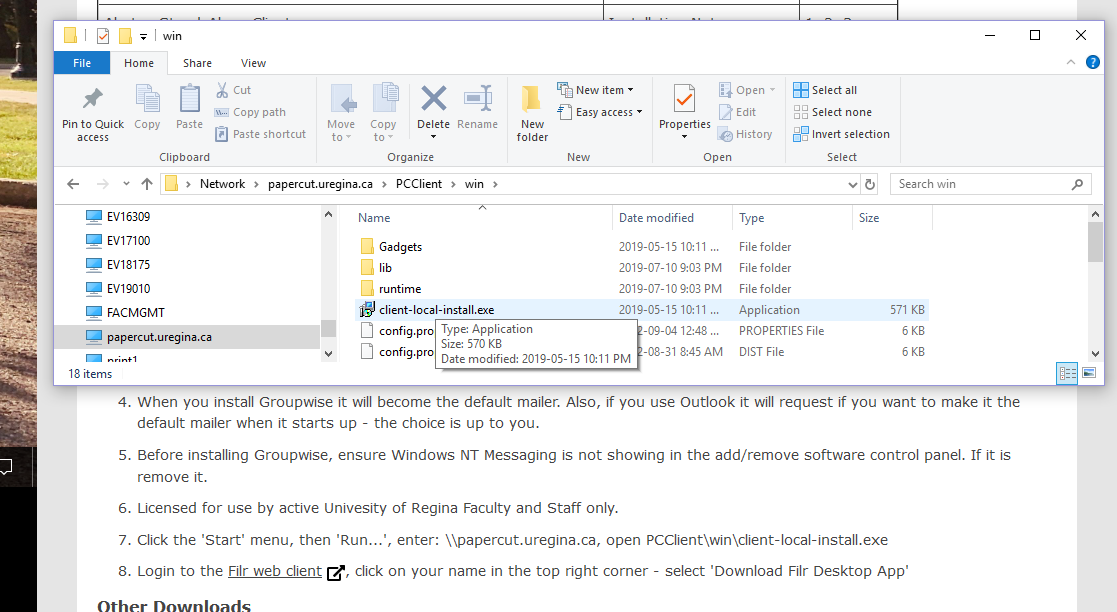 4. Click on 'Run' to start the installation fo Papercut Client.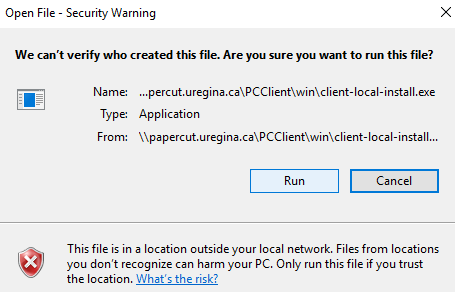 5. After accepting the agreement click 'Next' to initiate installation.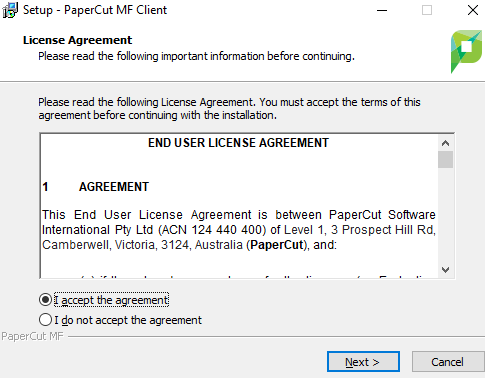 6. When the installation is complete click on "Finish". Papercut for windows is installed.
7.After completing the installation Papercut will prompt you to log in with your uregina credentials.
Conclusion
Installing the iPrint client, iPrint printers, and Papercut client on Windows OS is described.
Revision History
v2, 2023-07-24 - Dianne updated download location and information for new IS website.
v1, 2022-07-27 - updated download locations for PaperCut, uploaded iPrint queue install location.
v0, 2019-08-26 - Initial version with procedures for installation of iPrint/PaperCut in Windows updated.