Faculty of Social Work
Study Locations
In the Faculty of Social Work we strive to make our programs accessible to all students, whether they live close to one of our urban campuses, near a regional college in rural Saskatchewan, or even in the remote regions of Northern Canada.
In addition to offering courses taught face-to-face in these locations, in collaboration with the Flexible Learning Division we are also able to offer Social Work courses throughout Saskatchewan via live-stream, online and video-conference delivery methods.  Although our social work programs are not delivered entirely online, with our wide range of flexible learning options, students working to become certified Social Workers across Saskatchewan, and even Canada, may access many of our courses right from their home communities.
It is strongly recommended that prospective students connect with one of our academic advisors to discuss distance learning options. Students may choose from the following study locations: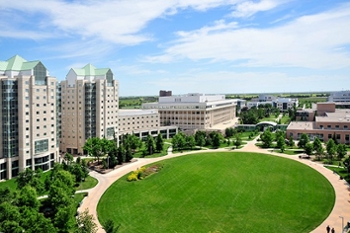 Regina Campus
The largest of our campus locations, the Faculty of Social Work Regina Campus is located in the Education Building at the University of Regina. Housed within this campus are the Office of the Dean of Social Work, the Social Work Student Services Office and the Social Work Research Centre.

In Regina, we have 6 full-time faculty members instructing on a range of diverse social issues. We offer face-to-face courses on a variety of days/times, including evenings and the occasional weekend, in order to accommodate the needs of our students.

Our students have access to all sorts of campus services, and can take part in exciting University events, as well as join clubs and become active members of the Social Work Student's Society.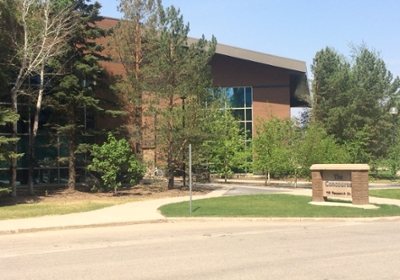 Saskatoon Campus
Students in Saskatoon who wish to complete the Bachelor of Social Work (BSW) or the Master of Social Work (MSW) degree, enroll in Social Work courses at the University of Regina Saskatoon Campus. The Saskatoon Campus is housed within Innovation Place, which is located slightly north of the main University of Saskatchewan (U of S) campus.  Our Saskatoon Campus is equipped with a full complement of faculty and staff, including academic advisors and practicum personnel.    
Hours: 8:15 am to 4:30 pm (closed for lunch)
Regina Campus
Education Building 456
University of Regina
Regina, SK  S4S 0A2
Phone: (306) 585-4554
Saskatoon Campus
111-116 Research Dr.
The Concourse
Saskatoon, SK  S7N 3R3
Phone: (306) 664-7370
Student Inquiries