Master's Degree Programs
English and Creative Writing (MA)
Feed your love of literature and creative writing through our English and Creative Writing graduate programs. Our graduate-level course seminars are guided by the expertise and research of our faculty, letting you become immersed in engaging topics—from the historical reception of the works of William Shakespeare, to the writing of the formal lyric, to the figure of the zombie in contemporary culture—all under the guidance of specialists in the subject. Our programs cultivate not only critical writers and readers, but also accomplished researchers and public speakers.
In our creative writing Master of Arts programs, you can find your voice and hone your craft as a writer of verse, fiction, and creative non-fiction.
Our graduate students have the choice of not only diverse course offerings and accomplished mentors and supervisors, but also of several distinct degree paths, allowing for extensive learning through coursework, for intensive individual study in the project or thesis route, and for the pursuit of one's own craft as a writer through creative writing projects and theses.
We offer the following graduate programs:
Master of Arts in English (course-based)
The course-based Master of Arts consists of 10 seminar courses. In this program, you will achieve a breadth of knowledge in many areas of English literature and in the most current developments in the subject.
Master of Arts in English (thesis-based)
The thesis-based Master of Arts consists of five courses plus a thesis requiring in-depth research on one area of English literature.
Master of Arts in English (project-based)
The project-based Master of Arts consists of seven courses plus an academic project. In this program, students study English while completing a project the size of a scholarly journal article.  This program includes a public presentation of the completed project.
The Master of Arts in Creative Writing and English (thesis-based)
This program includes a creative writing workshop requirement. Of the five courses required, at least two graduate courses in creative writing must be taken. The remaining courses are advanced seminars in English literature or literary theory. The creative writing thesis takes the form of  a substantial manuscript of poems, short stories, or creative nonfiction, and it must include a critical introduction explaining the aims, methods and contexts for the creative work.
Master of Arts in Creative Writing and English (project-based)
This Master of Arts program has an emphasis on creative writing and requires the submission of an extended creative work (e.g., a chapbook collection of poetry; 1-2 short stories or creative nonfiction pieces; an excerpt from a novel). This program includes a public presentation of the completed project.
Of the seven courses required, at least two graduate courses in creative writing must be taken. The program also requires a substantial amount of work in the subject of English, which is a valuable part of the education of creative writers. It is intended for students who have aspirations in the fields of creative writing and editing but who have not had the extensive professional experience required with gaining admission to a Master of Fine Arts (MFA) program.
Regardless of the route you choose, all of our English and creative writing graduate programs offer excellent preparation for graduate studies at the doctoral level or in related fields, or for a wide range of careers.
English
Meet Your Faculty
QUICK FACTS
Program:
Master of Arts (MA) in English (course-based)
Master of Arts (MA) in English (thesis-based)
Master of Arts (MA) in English (project-based)
Master of Arts (MA) in Creative Writing and English (thesis-based)
Master of Arts (MA) in Creative Writing and English (project-based)
Offered Through:
University of Regina
Request Information
Connect with us
Why Study English and Creative Writing at the University of Regina?
The writing, reading, and research demands of our seminar courses and intensive, self-directed study equip students to be independent thinkers capable of processing complex information, of researching intricate issues, of identifying and solving problems, and of communicating findings clearly and compellingly. This sets them up to succeed in a wide range of workplaces.
By allowing students to cultivate their own voice in both creative and critical writing, and to pursue their passions in readings and assignments, our graduate programs also enrich our students' lives and empower them to speak and write with eloquence and confidence.
Our faculty is noted for its diversity, its renown, its record of innovation, and is committed to mentoring graduate students.
A choice of routes – thesis, course-based, or project
Graduate students have the choice of five program routes:  coursework, English thesis, English project, Creative Writing and English thesis, Creative Writing and English project. The new project route emphasizes professionalization, while the English department's ongoing commitment to a thesis degree gives students the opportunity to immerse themselves in a major independent research project under the supervision of expert professors. This is an experience fewer and fewer graduate programs in the field still offer.
Student support
The English department has a long-standing tradition of professorial availability and mentoring. Since the master's degree is the highest degree offered by the English department at the U of R, we can offer close support of Master's students and high-priority supervision of Master's theses that is often unavailable in departments with doctoral programs. 
Expert faculty members
We have a number of celebrated professors, including the U of R's Canada Research Chair in Truth, Reconciliation, and Indigenous Literatures, Dr. Michelle Coupal, as well as award-winning creative writers, scholars, and teachers.
Our faculty research interests include:
Renaissance, Romantic, and Modernist periods
Post-colonial literature
Prison writing
Fantasy literature
Literary and political theory
Canadian Indigenous literature
Creative writing in prose and verse
Film adaptation
Creative writing faculty members include novelists, Fantasy writers, short story writers, poets, and writers of memoir and creative nonfiction.
University library
The holdings of the University Library are ample for Master's research in all traditional areas of literary study, and have particular strengths in the following areas:
Victorian writers and periodicals
Romantic poets and novelists
Literary theory
American fiction and periodicals 1741-1910
Hemingway and Fitzgerald
Canadian Institute for Historical Microproductions archive
Utopian literature
Criticism of fantastic literature (science fiction, fantasy, horror)
North American Indigenous Literature
Literature and religion, e.g. Patrologiae Cursus Completus
The University Library's databases include extensive holdings in primary materials, such as:
Shakespeare in Quarto
Women Writers Online
Nineteenth Century Collections Online
Eighteenth Century Collections Online
Early English Books Online
British Library Manuscripts Online
Gale Primary Sources
The Library's databases also include substantial secondary materials for literary research, such as:
Oxford Dictionary of National Biography
Artemis Literary Sources
JSTOR
Literature Criticism Online
MLA Bibliography
The Dr. John Archer Library houses the University Archives, with archival staff to facilitate primary research using archival materials. Graduate students also have access to hands-on personal research support from the English Librarian, opportunities for digital humanities research supported by the Research & Scholarship Librarian, and more.
English and Creative Writing Frequently Asked Questions
What degree do I need to qualify for the English and Creative Writing master's programs?
Applicants must have a four-year bachelor's degree in English with an overall grade point average of at least 75 per cent. Applicants with a strong background in English who hold degrees in other disciplines may be considered for admission as Qualifying students. Applicants must have successfully completed ENGL 399 or an equivalent course in Literary Theory.
You must also submit a writing sample and other supplementary materials (depending on which program you are applying to.)
What are some of the courses that English and Creative Writing graduate students take?
Creative Writing: Writing Genre
This graduate-level creative writing seminar will focus on popular genres, including fantasy/science-fiction, detective fiction, horror, young adult literatures, and digital genres. Students will workshop their own creative texts while also reading criticism on genre studies and the craft of writing.
Life Writing: Experimental Memoir
This course introduces students to the creative non-fiction memoir and personal, lyric essay. It is a hybrid course; both academic and creative writing students can enroll.
Shakespeare as Cultural Icon
By studying the cultural reception of four popular, contested plays in the Shakespeare canon, this course examines the ways Shakespeare has been used as a national and international icon, both to maintain institutionalized power and to serve as a resistance point for underprivileged groups.
Indigenous Science Fiction and Speculative Storytelling
This course examines Indigenous science fiction and speculative storytelling as an emerging genre. Beginning with its origins in oral traditions and ending with contemporary short fiction and film, this course asks what makes Indigenous science fiction distinct from Western science fiction, and also from historical fiction about Indigenous peoples.
The Rhetoric of Apology in Canada
This course examines the rhetoric of government apologies in Canada as national mythologies or narratives of forgiving and forgetting government policies that defined, "who belongs and who does not belong to the nation." We will examine ideological underpinnings of apologies and attempts at reconciliation through Canadian tragedies.
Security and Surveillance: The Making of "Bad" Subjects
This course will use Foucault's mid-1970s lectures on security and surveillance as a starting point to discuss how bodies and behaviours are policed. We will discuss how some cultural texts play a role in producing "good" citizens, while others challenge the boundaries that delimit what it is to be human. 
Do you offer scholarships?
Yes! Once you have been accepted as a fully-qualified graduate student with no conditions or holds on your admission, then you are eligible to apply for our scholarships, awards, or graduate teaching assistant positions.
English Scholarships and Awards
Dorothy and Leon Goldman Award
Morris Shumiatcher Graduate Scholarship in English
Lloyd Person Scholarship
Lucy Murray Scholarship
Ken Probert Memorial Scholarship.
The English department also offers support for student travel to scholarly conferences.
Apply for these scholarships, and more, by visiting our Graduate Awards Portal (GAP), the U of R online graduate scholarship application system.
All Graduate Funding Opportunities
Visit our Faculty of Graduate Studies and Research website to learn about all graduate funding opportunities including:
National Scholarships (including Tri Council funding)
Awards to Study Abroad
FGSR Funding/Special Awards
Funding for Indigenous Students
Funding for International Students
Other Awards and Scholarships
External Scholarship Opportunities
External Student and Faculty Awards
Can I study abroad?
Yes! Mitacs Globalink is a student mobility and research funding program in Canada with many options for travel for graduate students for the purpose of conducting research. Some programs are open to all countries and applications are accepted throughout the year, while other programs are limited to partner countries and are call-based.
What Can You Do With an English and Creative Writing Degree?
Upon successfully completing your graduate program in English, you will be ready for the next step of your career. Some of our graduates pursue a doctoral degree or other advanced studies. The jobs that graduates go on to include:
Published author
Professor
Teacher
Librarian
Composer of hit pop songs
Senior policy analysts
Consultant
Publisher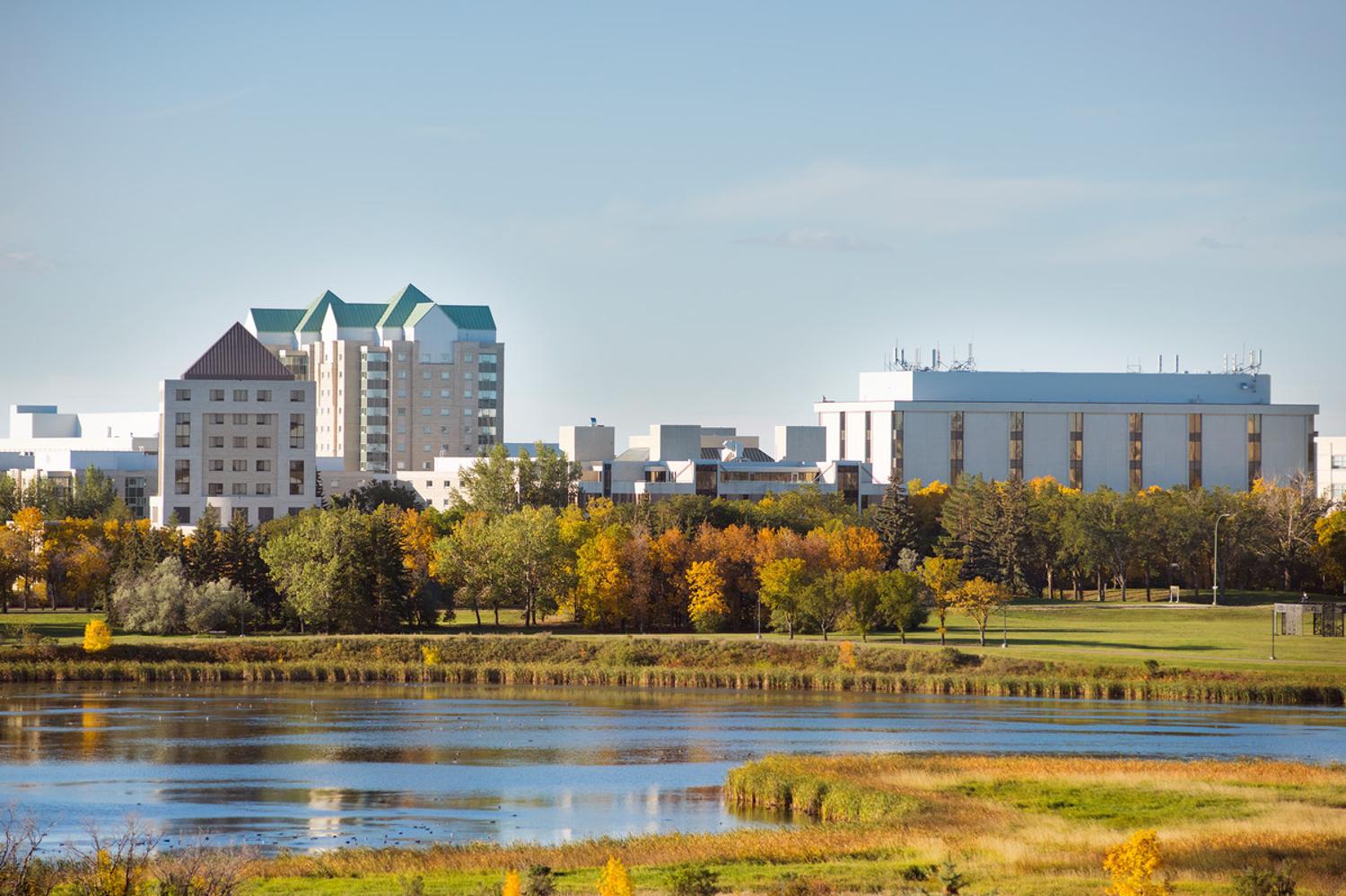 Request More Information
Loading...