Bachelor's Degree Programs
Biology
Terrestrial and aquatic ecology, environmental issues, wildlife biology, plant and animal physiology, microbiology, and microbial diseases are just some of the areas you can explore in our Biology programs.
The U of R's Biology programs provide hands-on, experiential learning with specialized laboratories as well access to state-of-the-art equipment and technologies in faculty and staff research labs.
The Biology Department has one Tier-1 Canada Research Chair, several NSERC panel members, and editors and associate editors of key Canadian and international scientific journals. Several of our biology professors are recognized leaders in undergraduate education.
In addition to the general biology program, you can also choose from two optional areas to focus your studies:
Cellular and Molecular Biology Area of Concentration
Ecology and Environmental Biology Area of Concentration
You can also choose a Bachelor of Science combined major in Biology and Geography, as well as BSc and BSc Hons programs in Environmental Biology (these are "2+2" programs).
Graduates may go on to a variety of careers in both the private and public sectors, applying the knowledge and hands-on learning experiences they gained from their program.
What is Biology? 
Biology is the scientific study of life on earth, which emerged more than 3.7 billion years ago. Biologists study and classify the various forms of life, and how organisms contribute to the biodiversity of an ecosystem. Biology is a natural science with a broad scope, which includes cell theory, ecosystems, evolution, phylogeny, and genetics.
Some specialty courses in biology at the U of R include:
Medical Microbiology
Medical Microbiology is the study of aetiology, pathogenesis, diagnosis, treatment and epidemiology of infectious diseases of humans, caused by bacterial, viral, fungal and parasitic organisms.
Conservation Biology
Conservation Biology examines the processes that affect biodiversity. The goal of this course is to apply principles of ecology and evolution to understand the importance of biodiversity and the significance of recent human-induced changes.
Animal Developmental Biology
Animal Developmental Biology is an overview of the major cellular and molecular events during early embryonic development in animals. Following discussions from fertilization to an outline of the body plan, the development of selected organ systems will be studied in greater depth. The role of gene activity in the regulation of development will be emphasized.
Genomics and Bioinformatics
Genomics and Bioinformatics covers the fundamental theories and bioinformatics methodologies underlying comparative evolutionary and functional genomics with examples from bacteria, plants, animals, and humans.
Modelling Biological Data
Modelling Biological Data is a guide to contemporary methods for fitting quantitative models to biological data. Emphasizes practical skills in using software for implementing models, testing hypotheses, and making predictions about biological and ecological systems.
Biology
Meet your faculty
Quick Facts
Program:
Bachelor of Science (BSc) in Biology
BSc Honours in Biology
BSc combined major in Biology and Geography
Length:
BSc: 4 years
BSc Honours: 4 years
Offered Through:
University of Regina
Campion College
First Nations University of Canada
Luther College
Request Information
Connect with us
Why Study Biology at the University of Regina?
Our biology professors are some of the best scientists in Canada!
The U of R's biology department is recognized internationally as a leader in microbiology and water resources.
As a biology student you will engage in extensive experiential learning and hands-on training, with opportunities to design and conduct a variety of experiments and projects in both the laboratory and in the field.
Co-op education program
Apply your knowledge in a real world setting. Co-op work terms provide you with practical, hands-on learning experience in your field and help you develop professional competency skills. 
Co-op work terms can be at private companies, research institutions, government laboratories, or universities. Some work term positions include field work, and many are located outside of Regina.
Build laboratory skills
The U of R's biology department is one of few Canadian universities where labs have a dedicated team of tenured instructors working to ensure a well-rounded student lab experience. Our labs build skills through immersive, experiential learning.
Conduct research
Many students conduct independent research projects with professors both as part of their courses and as gainful employment. Research experience provides students with practical skills sought after by employers, including project design and execution.
Facilities
Biology's scientific facilities include:
Aquatics facility and fish swim performance lab
Animal care facility
Environmental Quality Analysis Laboratory (EQAL)
Institute of Environmental Change and Society (IECS)
Institute for Microbial Systems and Society (IMSS)
Field station in Cypress Hills
George F. Ledingham Herbarium
Our facilities and labs provide world-class infrastructure and research in environmental science, ecology, and cellular and molecular biology through state-of-the-art instrumentation for water quality and stable isotopes analysis, microscopy, proteomics and genomics.
Expert professors and instructors
Learn from expert faculty members whose research interests include:
Ecology
Environmental biology
Animal and plant physiology
Microbiology
Cellular biology
Molecular biology
Several of our biology professors specialize in experiential learning and focus their teaching and research on undergraduate education. They are recognized leaders in undergraduate education.
I took plant physiology and ecology courses, and absolutely fell in love with the idea of studying a concentration in ecology and environmental science. I wish to explore our own social responsibility for protecting endangered species and how creating a more sustainable future will benefit the conservation of these species.
Siobhan Cunningham
Student (Bachelor of Science 2023)
Biology Frequently Asked Questions
What's the difference between a Bachelor of Science in Biology and a Bachelor of Science Honours in Biology?
Students in the honours program take an additional nine credit hours of biology courses. Two of the additional biology courses must be BIOL 498 and BIOL 499, which are independent research courses.
The honours program has higher academic requirements. To graduate with a Bachelor of Science Honours degree, you must have an overall average of at least 70 per cent, and an average of least 75 per cent in biology courses and other required science courses.
If you are interested in the honours program, you must consult with the Biology department and plan to enter before the start of your fourth year of studies.
What clubs, campus events, and networking opportunities do biology students participate in?
S3 (Science Students' Society)
BUGS (Biology Undergraduate and Graduate Society
University of Regina Stem Cell Club
Clubs and activities open to all U of R students
Cal I transfer into a biology program?
Yes! You can transfer from another U of R program, or from other college and university programs, as long as you meet the admission requirements for the Faculty of Science.
Do you offer scholarships?
Yes! The following are just a few of the scholarships we offer to undergraduate biology students:
Muriel E. Finlayson Undergraduate Environmental Science Scholarship
Dr. Suzanne Marcia Nilson Scholarship in Biology
G. F. Ledingham Scholarship
Use our online
Student Awards Management System (SAMS)
to find other awards and scholarships for which you may be eligible.
What do students learn about Geography in the Bachelor of Science combined major in Biology and Geography?
In addition to biology, students learn about human, physical, and environmental geography, the geography of Canada, environmental studies, and climate change. Students also learn about remote sensing, how to interpret air photos and satellite images, geomatics, digital cartography, natural hazards, and more.
Biology Programs Concepts and Goals
U of R biology majors have gone on to work in areas including pathology, pharmaceuticals, natural resources, laboratories, research, post-secondary education, and more.
Learn
You will apply what you learned in your courses, ask questions about real world problems, think analytically and critically, and communicate your discoveries and new-found knowledge. These abilities are a result of the hands-on, experiential learning you receive in the lab and field components your courses.
Get experience
As you progress through your degree, you'll build on the knowledge you developed in your first and second year labs through increased exposure to guided inquiry and hands-on participation with different techniques, equipment and organisms. By your third and fourth year, you'll be ready to independently develop, execute and analyze a research project. You can also gain work experience through Co-op work terms.
Get jobs
Biology graduates from the U of R are sought after by public and private sector employers as well as graduate schools. Our graduates have exceptional analytical, problem-solving and communication skills, obtain extensive hand-on, experiential learning throughout their programs, and have multiple opportunities to conduct independent research.
Biology Program Optional Concentrations
Cellular and Molecular biology
Ecology and Environmental biology
What Can You Do With a Biology Degree?
Upon successfully completing your bachelor's program in biology, you will be prepared for the next step of your career. Many students go on to graduate studies and professional programs in Medicine, Dentistry, Optometry, Veterinary Medicine, Pharmacy, Naturopathic Medicine, Law and other programs.
To explore minors that may be available in this program area, please visit the Academic Calendar or meet with your faculty advisor in the Academic Advising Office after you are admitted.
Here are some of the jobs our graduates have gone on to:
Biologist
Biostatistician
Ecologist
Immunologist
Limnologist
Microbiologist
Pharmacologist
Toxicologist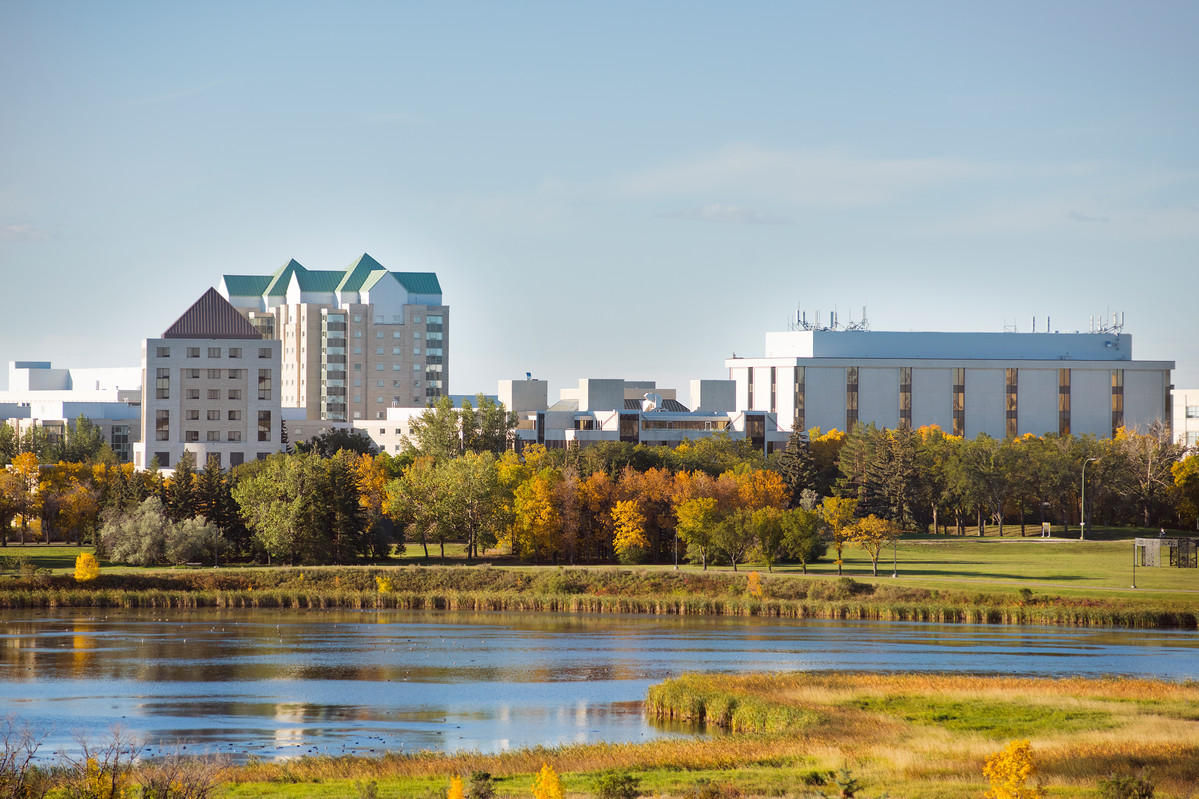 Request More Information
Loading...