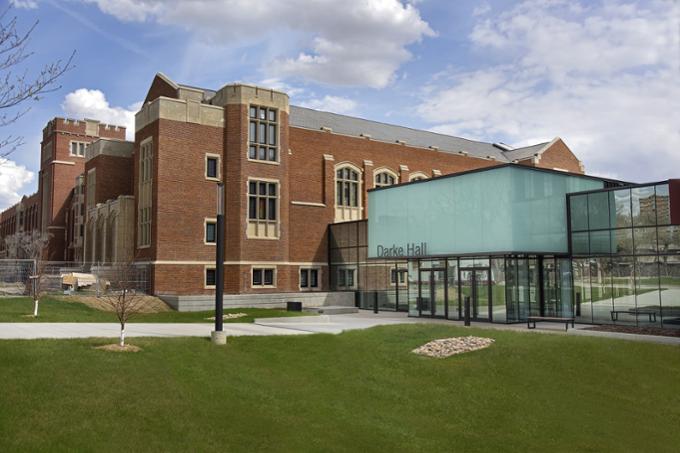 Give Now
Darke Hall Society
Darke Hall takes its name from Francis Nicholson Darke who was a prominent Regina businessman in the late 19th and early 20th century. For almost a century, Darke Hall was a cultural hub for the city. It was prized by artists and patrons for its outstanding acoustics and gorgeous interior. After a six year closure, Darke Hall has been restored and transformed into a modern, accessible venue while maintaining and refurbishing its architectural heritage.
Thank-you for considering a gift in support of Darke Hall and the focus of being a venue where artists and arts organizations can thrive in an environment that is affordable, accessible, and respectful of diverse artistic and cultural practices.
Employees of the University of Regina can also make a gift via payroll deduction or their APEA fund.
If you would like to speak directly to a member of our Development team to explore options for support, please call 306-585-4024 or send an email to UR.Giving@uregina.ca.
Privacy
The University of Regina respects your privacy. We protect your personal information and adhere to all legislative requirements. We do not sell, rent or exchange our donor information with anyone. The information you provide will be used to keep you informed about our services, special events, fundraising programs, and other activities through periodic contact. If you do not wish your name to be used, please contact us and we will gladly accommodate your request.
Privacy matters are governed by the University of Regina's privacy policy. Please see GOV-060-005 Freedom of Information and Protection of Privacy for more details.