Graduate Scholarships and Funding
$10 Million
in funding provided to Graduate Students
73
Tri-Council Funding Awardees
1060
students funded through U of R and reseach funds
Explore Available Scholarships
The Faculty of Graduate Studies and Research has created a searchable database of scholarships and awards that are available to our students. Awards are both internal (for U of R students only) and external (open to students across Canada).
Every effort has been made to provide accurate, up-to-date information at the time of posting. However, it is ultimately the responsibility of students to verify program deadlines and requirements. The Faculty of Graduate Studies and Research cannot be held responsible for any unintentional errors or omissions, but will appreciate being informed of these, for correction purposes.
Begin Exploring!
Graduate Awards Portal (GAP)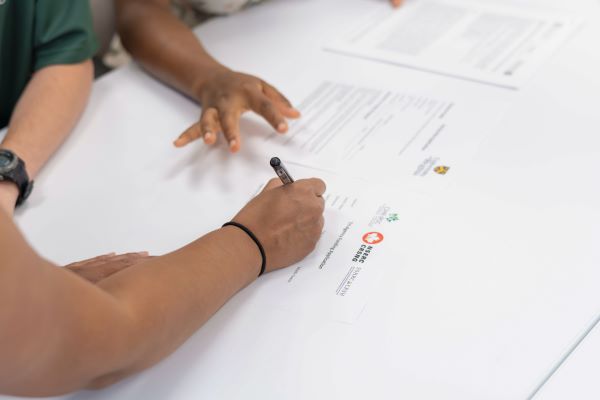 The Faculty of Graduate Studies and Research has an online graduate scholarship application system, called the Graduate Awards Portal (GAP).  GAP competitions are held at the beginning of each semester with applications accepted
Sept 1-29
Feb 1-28
May 1-30
It is important to review the scholarships offered in each competition as the scholarships are different in each one. GAP allows you to apply for awards online, as well as monitor and track the status of your scholarship application. 
Visit our GAP Information Page for How-to Guides and Videos
Meet Some of our Scholarship Awardees
Matthew Alexander, PhD Student in Math and Statistics
2022 NSERC Doctoral AWARDEE
"It's wonderful that I not only have the opportunity to pursue research in a field that I'm passionate about and can see myself working in for the rest of my life, but that I also receive encouragement to explore outside of that field and carve my own path."
Crystal GIesbrecht, Phd Student in Justice Studies
2021 SSHRC Vanier AwardEE
"The Vanier Canada Graduate Scholarship is the most prestigious graduate scholarship in Canada and being among those chosen at the national level is an incredible honour. This demonstrates the confidence that the university has in me and in the potential impact of my research and I am committed to making the most of this opportunity."
Andrew McLennan, Masters Student in Clinical Psychology
2022 CIHR Masters Awardee
Andrew "Andy" McLennan has embraced all that graduate studies at the U of R has to offer. He was the winner of the 2023 three minute thesis (3MT) competition and he has become a leader for students co-founding the INSPIRE student group.
Jessica Madiratta, PhD Student in Education
2022 Queen Elizabeth II Centennial Aboriginal Scholarship
"My scholarships have been a great financial help. It has been rewarding to have my family and friends proud of my accomplishments."