"It's only when you risk failure that you discover things. When you play it safe, you're not expressing the utmost of your human experience," says Academy Award winner Lupita Nyong'o.
Learning from failure
With discovery top of mind, the Hill and Levene Schools of Business - through their new Fail UP program - are giving students the unique opportunity to learn what can be gained through failure. As part of the program, successful entrepreneurs and community leaders will share how their failures are an essential part of the entrepreneurial process and of their own journeys to success.
Learning from failure is essential for success no matter the career you choose. Jessica Goebel, Fail UP program student coordinator
Over the course of four weeks, students in the inaugural Fail UP program will learn that overcoming failure is a necessary part of the entrepreneurial process. Participants will also discover strategies for coping with and overcoming failure, and will have the opportunity to interact with each speaker following the lecture portion of the session.
"I chose to sign up for the program because failure is one of my biggest fears and learning to overcome failure will be a part my career if I decide to go into entrepreneurship somewhere down the line," said Rebecca Adimula, a fourth-year marketing student, who is also in the process of obtaining a certificate in entrepreneurship. "I feel like getting a chance to learn these soft skills that I may not necessarily learn in class will give me more confidence in my abilities and make me more dedicated to reaching my goals."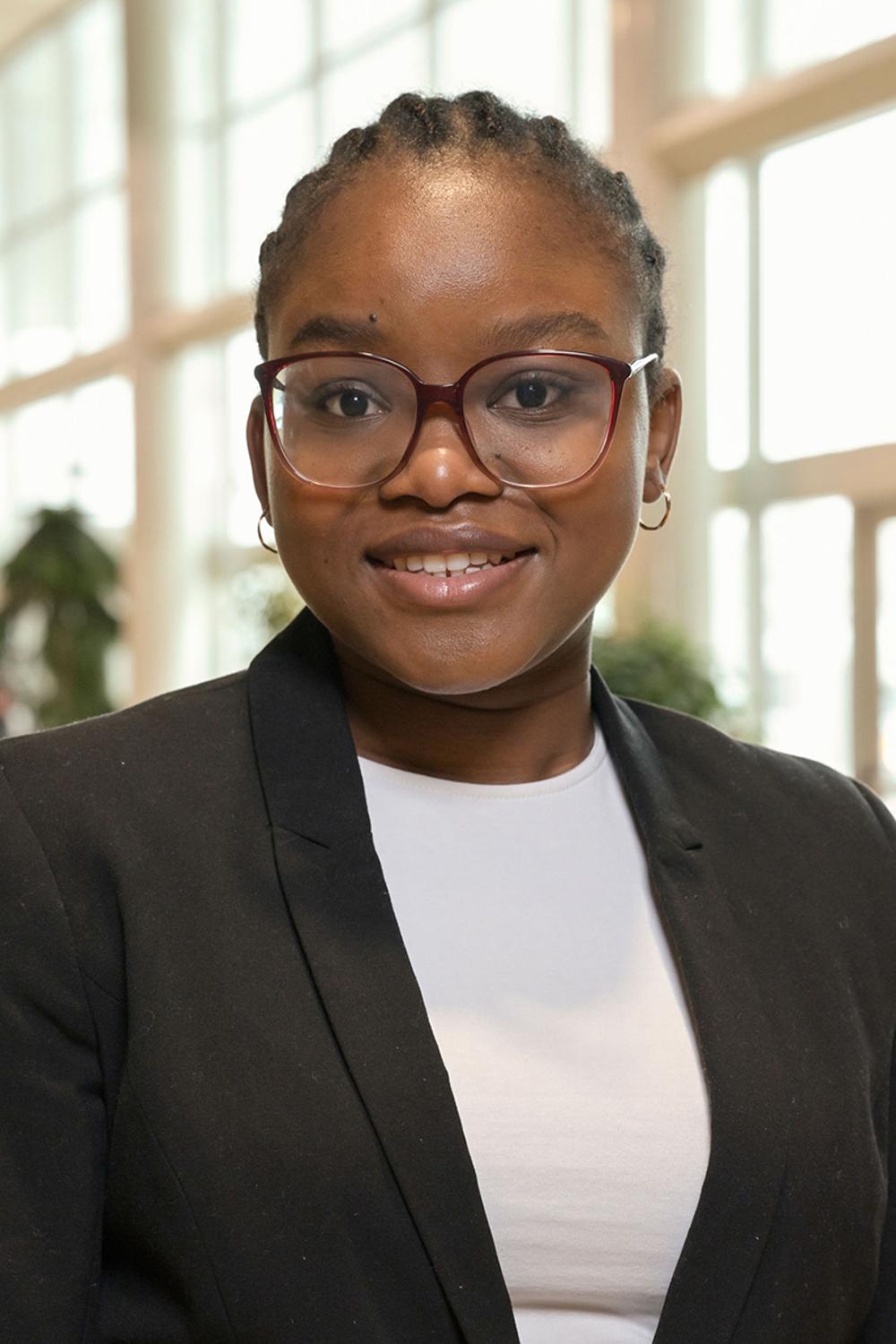 The Centre for Experiential and Executive Learning, which operates within the Hill and Levene Schools, has made it a priority to develop and offered non-credit programming in the areas of diversity, equity, and inclusion, as well as entrepreneurship. Fail UP, one such non-credit program, offers students who attend all seven sessions and complete a short learning reflection after each session a digital badge. The digital badge becomes a value-add component of a student's résumé and helps give them an edge as they navigate the job market. 
Advice from the business community
The first Fail UP session featured a lecture from Peter Moroz, professor of entrepreneurship and innovation at the U of R. Upcoming sessions will include President and CEO of FHQ eCommerce Ltd. Edmund Bellegarde, CEO of YWCA Regina Melissa Coomber-Bendtsen, and Founder and CEO of Bravo Tango Ben Tingley.
"The Fail UP program is incredibly exciting in that we have an amazing lineup of speakers and student participants from a variety of faculties including engineering, computer science, education, social work, and business," said Jessica Goebel, the student coordinator responsible for Fail UP. "Learning from failure is essential for success no matter the career you choose."
Learn more about the Centre for Experiential and Executive Learning.
Where networking and learning collide
All Fail UP sessions will be held at the newly-opened Hill Levene Entrepreneurial Collision Space on the 6th floor of the Education Building. The Collision Space is intended to advance interdisciplinary learning and engage students with the entrepreneurial community. The Fail UP program is the first of many non-credit programs available to students through the space.
"Part of the Hill and Levene Schools of Business mission is to foster meaningful experiential learning and engagement, and the Fail UP program is an excellent way of providing that for students," said Dean Dr. Gina Grandy. "The opportunity to learn and engage with leaders in the business community and to hear about their journeys is incredibly valuable to students as they begin to navigate their own careers."
About the University of Regina
Set in the heart of the Canadian prairies we are a comprehensive, mid-sized university where the opportunities are as limitless as the horizon. Our campuses are on Treaty 4 and 6 - the territories of the nêhiyawak, Anihšināpēk, Dakota, Lakota, and Nakoda peoples, and the homeland of the Michif/Métis nation. It is our responsibility to strengthen relationships with Indigenous communities to build a more inclusive future for all. Our three federated colleges, 10 faculties, 25 academic departments, and 18 research centres foster innovative research with practical and theoretical applications. We are committed to cultivating the potential of our 16,000 students and supporting their health and well-being. We take learning beyond the classroom through work and volunteer experiences to develop career-ready graduates.
Let's go far, together.
Related Posts
Teaching & Learning,
Research
Teaching & Learning,
Campus Life
Teaching & Learning,
Campus Life
Teaching & Learning,
Truth & Reconciliation