As the University community readies for the beginning of the 2023 fall semester, the newest campus residents were busy getting their pillows, clothes, and air fryers into the dorm rooms and apartments that they will now call home. Here's a peek into some of yesterday's happenings.
I'm feeling really good about moving in, I love my dorm and I can't wait to meet my roommates. - Marie Paro, Science Student, Melville Saskatchewan
View all U of R Welcome Week Events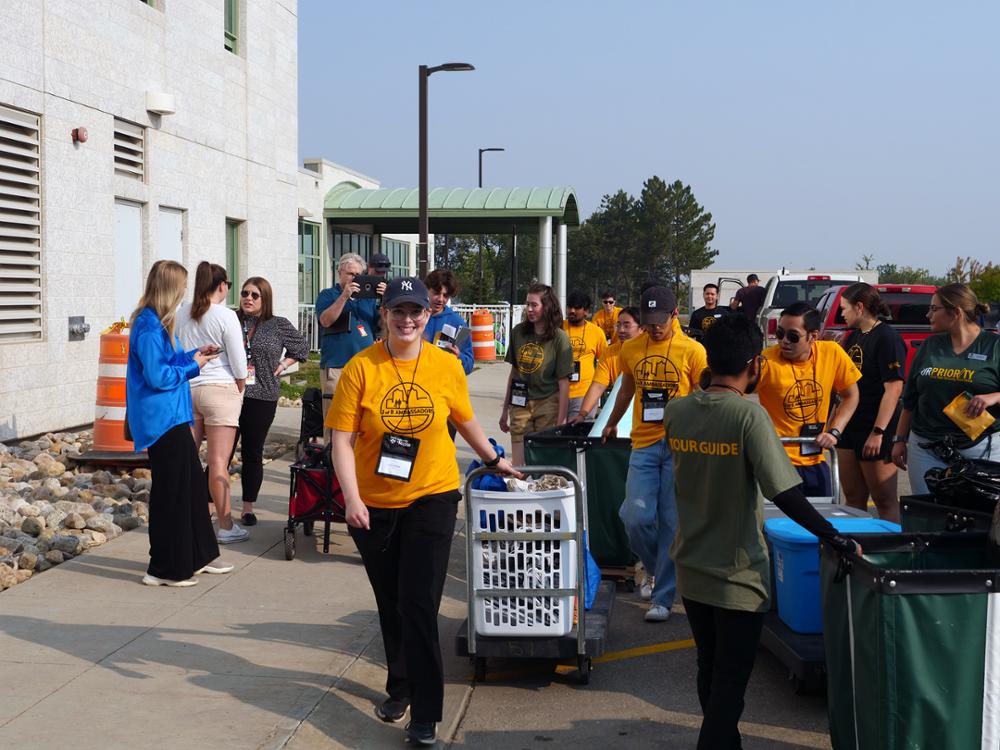 Get ready! Classes start August 30. View all URSU Welcome Week events.
Banner photo credit: University Advancement and Communications
About the University of Regina
Set in the heart of the Canadian prairies we are a comprehensive, mid-sized university where the opportunities are as limitless as the horizon. Our campuses are on Treaty 4 and 6 - the territories of the nêhiyawak, Anihšināpēk, Dakota, Lakota, and Nakoda peoples, and the homeland of the Michif/Métis nation. It is our responsibility to strengthen relationships with Indigenous communities to build a more inclusive future for all. Our three federated colleges, 10 faculties, 25 academic departments, and 18 research centres foster innovative research with practical and theoretical applications. We are committed to cultivating the potential of our 16,000 students and supporting their health and well-being. We take learning beyond the classroom through work and volunteer experiences to develop career-ready graduates.
Let's go far, together.
Related Posts
Teaching & Learning,
Campus Life,
Community
Teaching & Learning,
Community,
Campus Life
Community,
Alumni,
Campus Life