Great teachers don't just happen.
Great teachers are inclusive, compassionate, innovative, and committed. They inspire, listen, motivate, and challenge. They care about you – offering students myriad ways to connect with fresh perspectives, new ideas, accessible learning resources, opportunities to learn by doing. Just as important, they cultivate a sense of belonging and community.

Five University of Regina professors were recently recognized with U of R Centre for Teaching and Learning Teaching Awards. They were asked to reflect on the importance of connecting with students, how they go about it, and why it matters.
Dr. Shahid Azam, 2023 recipient of the U of R President's Award for Teaching Excellence
 "I believe that the learning process has to be a mutually beneficial experience for both the students and the instructor. For me, connecting with students is important to get them inspired, motivated, and engaged. In this context, a psychologically safe environment is as important as a physically safe space for everybody in the class. I connect with students using a three-pronged approach. First, I treat all students with respect and fairness and appreciate their diverse backgrounds and experiences. Second, I clearly communicate the course outline and systematically deliver the teaching material. I especially use a variety of case studies to demonstrate how theoretical concepts work in actual field conditions. Third, I provide constructive feedback by proactively praising their efforts so that young individuals can learn to manage their work while reducing stress. Such a robust training provides the necessary skills required from engineers working for the benefit of the society."
Shahid Azam, PhD, P.Eng.
Professor
Environmental Systems Engineering
Saskatchewan Advanced Geotechnical Engineering (SAGE) laboratories
Faculty of Engineering & Applied Science
Dr. Holly Ann Bardutz, 2023 recipient of the U of R Award of Excellence in Public Education and Outreach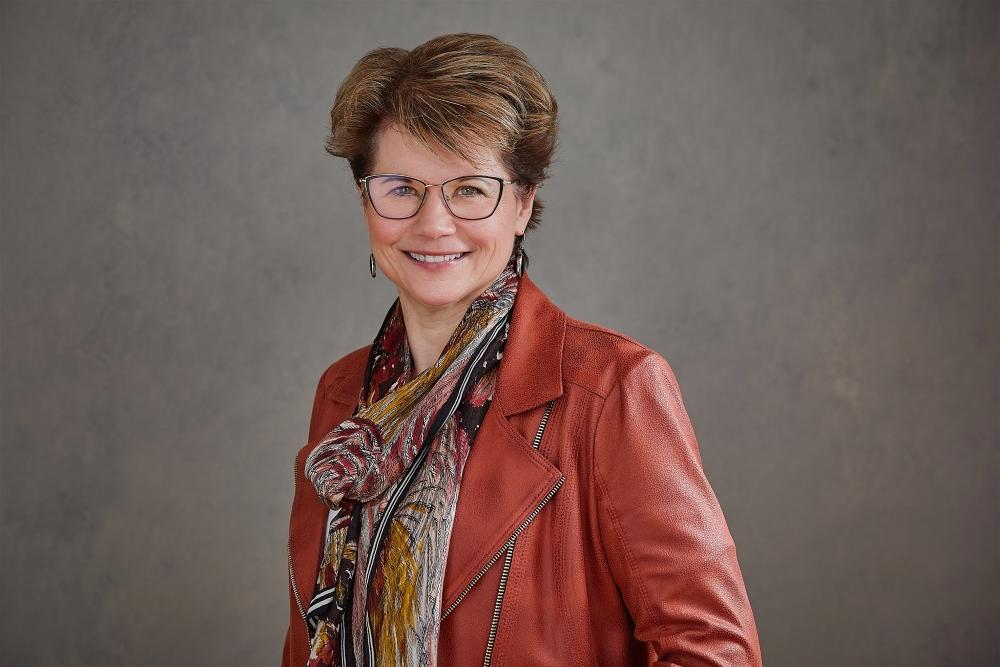 "Connecting with students makes the classroom a better learning environment. The students feel important and valued and safe enough to ask questions and share ideas. Once I get to know their interests, goals and learning styles, I can tailor the course information for them. The students want to do well in my class because they know I care about them. And when they see me as a real person who can laugh at myself, they can relax and enjoy coming to class where they feel valued and cared about. They are more likely to come to class and participate in discussions.

I thoroughly and genuinely enjoy teaching. They can feel my passion, I think. I love the subjects I teach and sharing the knowledge in a fun and interesting way. I make the classroom a safe place. I smile and I am approachable. People know when you care about them." 
Holly A. Bardutz, PhD
Research Associate
Faculty of Kinesiology and Health Studies
Discover more about the U of R Experience!
Dr. Michael Dubnewick, 2023 recipient of the U of R New Faculty Teaching Award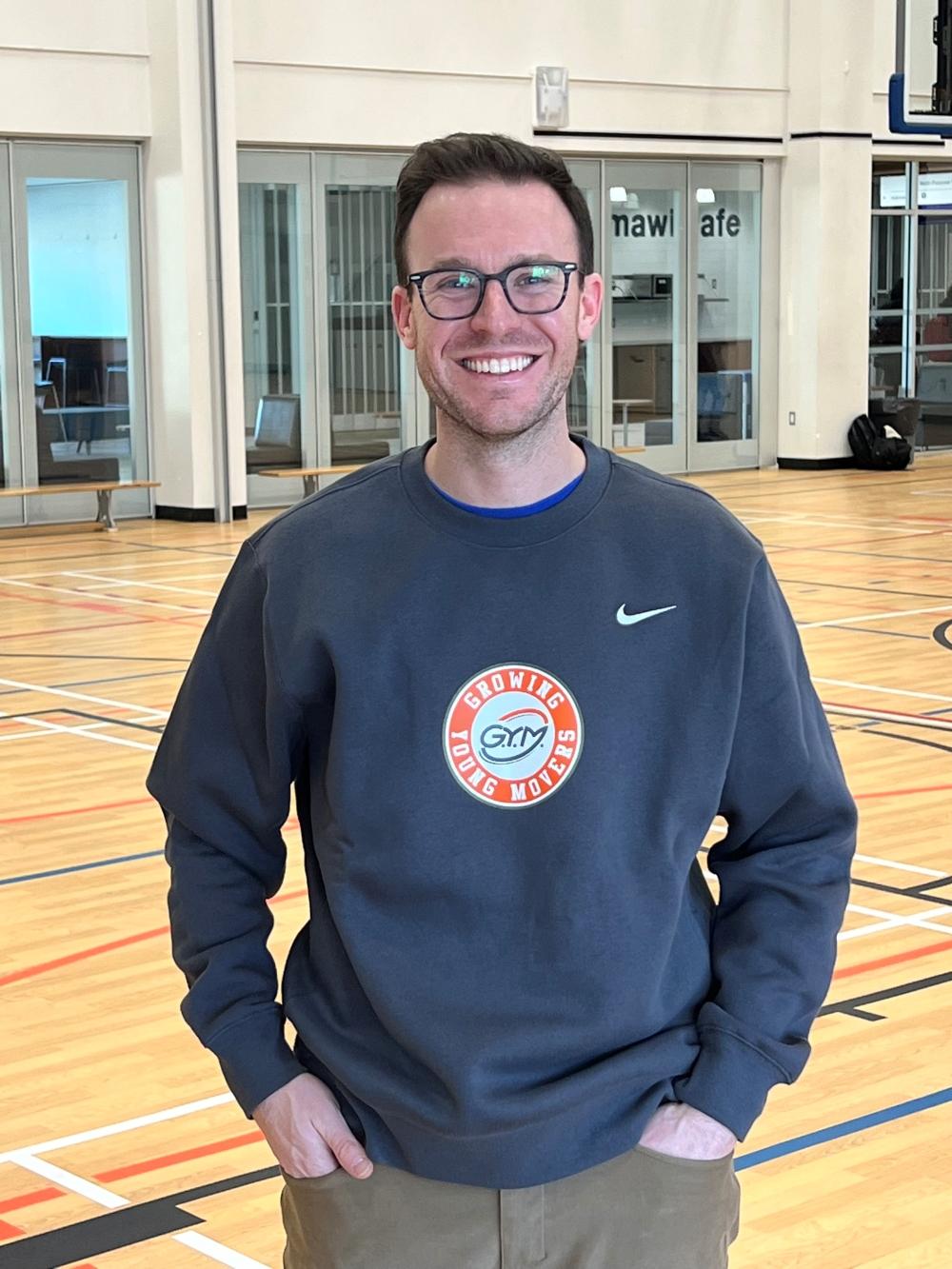 "Classrooms are beautiful beginning places for community. I am always reminded of that during this time of year—after weeks of preparing the content of courses it is refreshing to return to classrooms. There is a humanizing turn in those moments when I see students' faces again. I am reminded that their lives are infinitely more complex and interesting than the content I teach. While I love the content of my courses, it is the students' lives in relation to the content that makes learning exciting. As a teacher, I hope my classes have a sense of community, belonging and engagement. Sometimes I do that by learning names. Other times it is by beginning class with an attempt at humour through a #profponder or #weekendupdate. And as much as possible I share stories from the field to make content relatable and within a reciprocal commitment to unpacking our lived puzzles."
Michael Dubnewick, PhD
Assistant Professor
Faculty of Kinesiology and Health Studies
Dr. Jacqui Gagnon, 2023 recipient of the U of R Provost's Award for Innovation in Teaching
"I have to admit that my motivation for connecting with students isn't entirely unselfish: I really enjoy it! Our Hill/Levene business students are engaging and clever, and it's simply my good fortune to spend time with them. Students indulge and augment my nerdy behaviour like writing accounting Haiku, attending my 'accounting parties', and declaring my passion for calculating earnings per share (one day I will earn my fortune creating an EPS board game!). In turn, I hope students find me to be a good listener; particularly those without good adult listeners in their lives. And I hope my students learn the joy and responsibility of accounting: a passion and obligation for promoting fairness in the marketplace and society."
Jacqui Gagnon, PhD
Assistant Professor (Accounting)
CPA Research Scholar
Faculty of Business Administration
Dr. Peter Moroz, 2023 recipient of the U of R Award of Excellence in Experiential Learning
"Although lecturing will always be a part of post-secondary teaching, learning by doing is essential to the process of entrepreneurship. To make experiential learning as effective as possible, students must have fun to be fully engaged. This is especially so when using the creative process to solve problems in non- obvious ways. To be effective problem solvers, students have to feel safe and confident to express themselves, and this requires the instructor to lead them in the activity of play. For me, this means I have to leave my ego at the door, and jump into the deep waters with them, experimenting, testing and working through new exercises, experiences, and challenges to show them how their brains work, and how to fine tune them through the process of ideation. While it's also fun for me, it can be extremely exhausting when done right."
Peter W. Moroz, MPA, PhD
Professor (Entrepreneurship and Innovation)
Paul J. Hill School of Business
The University of Regina. Great teachers + Great students = Go far, together.
 Banner Photo Credit: University Advancement and Communications
About the University of Regina
Set in the heart of the Canadian prairies we are a comprehensive, mid-sized university where the opportunities are as limitless as the horizon. Our campuses are on Treaty 4 and 6 - the territories of the nêhiyawak, Anihšināpēk, Dakota, Lakota, and Nakoda peoples, and the homeland of the Michif/Métis nation. It is our responsibility to strengthen relationships with Indigenous communities to build a more inclusive future for all. Our three federated colleges, 10 faculties, 25 academic departments, and 18 research centres foster innovative research with practical and theoretical applications. We are committed to cultivating the potential of our 16,000 students and supporting their health and well-being. We take learning beyond the classroom through work and volunteer experiences to develop career-ready graduates.
Let's go far, together.
Related Posts
Teaching & Learning,
Research
Teaching & Learning,
Campus Life
Teaching & Learning,
Campus Life
Teaching & Learning,
Truth & Reconciliation