Spooky season is upon us and most people know Frankenstein as a popular Halloween costume. Fewer know that Frankenstein is the name of the doctor in Mary Shelley's book – not the monster.
Shockingly Scientific: Mary Shelley, Frankenstein, and the New Science is a free community lecture coming up on Thursday, October 26 on the College Avenue Campus. University of Regina Adjunct Professor Alexis McQuigge, will be asking, "If the monster is human, why are we so afraid of him?" Read on, if you dare… as she shares bizarre and scary facts: 


Fun and Freaky Fact #1 - Volcanic eruption leads to gothic explosion
Many people know that Frankenstein was written as part of a contest between writers and friends, including famous authors Percy Shelley, Lord Byron, and Mary Shelley (then Godwin) while the group was on holiday in Geneva, Switzerland. Lord Byron challenged his friends to each come up with a ghost story while they spent most of their days and nights gathered in candlelit rooms. 
What a lot of people don't know is that the climate of Switzerland – and most of Europe that year – leant itself to dark gothic tales. Labelled by the Morning Post as "the year without a summer," 1816 featured excessive fog, darkness, cooler temperatures, and rain as a result of volcanic activity. In 1815, Indonesia's Mount Tambora erupted dumping catastrophic amounts of dust and ash into the air so thickly that, for most of the summer of 1816, Europeans were forced to stay inside. Is it any wonder that writers of the day – including Mary Shelley - found inspiration in the gloomy times. Lord Byron's apocalyptic poem, Darkness, was also written in 1816.
Fun and Freaky Fact #2 - Sparked by "science" of the day
A friendly contest may have led Shelley to write a story based on a dream she had – one that, in her own words featured a "hideous phantasm of a man stretched out," but her dream wasn't far from reality. Alongside that hideous being, she also saw a "pale student of the unhallowed arts kneeling beside the thing he had put together." 
While the novel never reveals what those "unhallowed arts" are, many assume that she was inspired by the real-life experiments of men like Luigi Galvani and his nephew Giovanni Aldini. Aldini was well known and had toured Europe, giving gruesome demonstrations of how electricity could – in theory – be used to return life to the bodies of the dead.
Fun and Freaky Fact #3 - Grave robbers exposed
Shelley's work not only featured the stuff of dreams: she clearly drew on contemporary news. In 1812, Joseph Naples' Diary of a Resurrectionist hit the presses. Just like Dr. Frankenstein in the novel, Naples and many others were trafficking in stolen body parts to feed the desire for experimental discovery and scientific growth.

The diary gives firsthand accounts from a grave robber who was overwhelmed by the demand. At the time, one of the only legal sources of body parts for the study of anatomy and medicine were the bodies of criminals sent to the gallows for crimes such as murder.
Fun and Freaky Fact #4 - Mother's resuscitation
Beyond contemporary news, Shelley's influences might have run to the more personal. Shelley's own mother – the famed author Mary Wollstonecraft - was once saved from a suicide attempt by boatmen.

Though we can't identify Wollstonecraft's rescuers for certain, many boatmen of the period were trained in "cutting edge" resuscitation techniques, including the use of electricity to try to restore life. The boatmen were expected to try to resuscitate those fished, seemingly dead, from the River Thames. Sadly, Shelley's mother did meet an untimely death when she passed from this world to the next 11 days after giving birth to her daughter.
Register for and attend Dr. McQuigge's free community lecture on October 26 - Shockingly Scientific: Mary Shelley, Frankenstein, and the New Science.
Fun and Freaky Fact #5 - No bestseller – until over a century later
Despite the popularity of Frankenstein today, the book was harshly criticized when it was first published on New Year's Day 1818. The Quarterly Review believed that it featured "no lesson of conduct, morality or manners." Perhaps more scathingly, the reviewer also says that, after having read the book, a reader would be left "in doubt whether the head or the heart of the author be more diseased."

In fact, reviewers were so distressed by the darkness of the novel that none of them even considered that its anonymous author might be a woman. Today, it is widely considered one of the bestselling gothic novels of all time.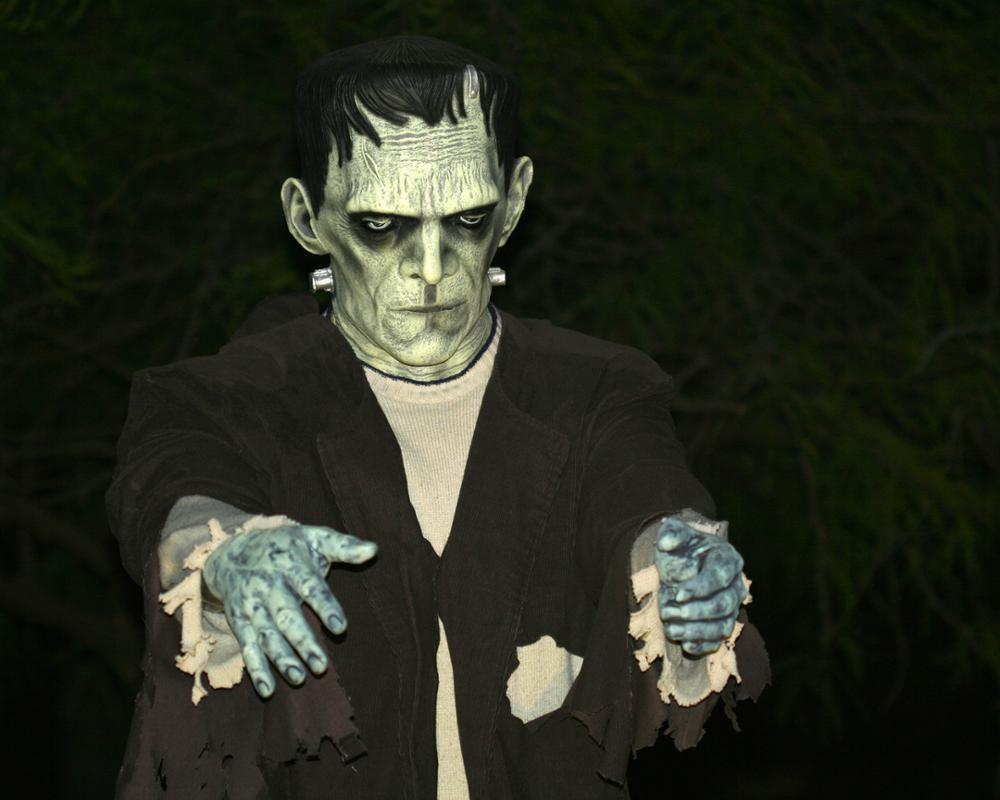 Craving more?
Curious to learn more about the life and times of Mary Shelley and the characters in her novel? Or perhaps you seek writing support for your academic efforts or as you pen your own gothic tale? You can find Dr. McQuigge at the Student Success Centre at the U of R where she works as the Coordinator of the Writing Centre and Tutor Services.
About the University of Regina
Set in the heart of the Canadian prairies we are a comprehensive, mid-sized university where the opportunities are as limitless as the horizon. Our campuses are on Treaty 4 and 6 - the territories of the nêhiyawak, Anihšināpēk, Dakota, Lakota, and Nakoda peoples, and the homeland of the Michif/Métis nation. It is our responsibility to strengthen relationships with Indigenous communities to build a more inclusive future for all. Our three federated colleges, 10 faculties, 25 academic departments, and 18 research centres foster innovative research with practical and theoretical applications. We are committed to cultivating the potential of our 16,000 students and supporting their health and well-being. We take learning beyond the classroom through work and volunteer experiences to develop career-ready graduates.
Let's go far, together.
Related Posts
Community,
Teaching & Learning,
Campus Life
Teaching & Learning,
Community,
Research