Master's Degree Programs
Aging Studies (MA, MSc)
Canada's population is aging at an unprecedented rate. Within the next 20 years, Canada's senior population (those age 65 and older) is expected to grow by 68 per cent to more than 10 million people. We need highly qualified personnel to conduct research to support the needs of the aging population.
The Master's degree in Aging Studies is the only aging studies graduate program in the prairie provinces. This thesis-based program focuses on the study of psychosocial and biological aspects of aging as well as research methods and training for students from diverse academic backgrounds, including health professionals and others who want to pursue doctoral studies and research careers.
Two Program Options
Students can work towards a Master of Arts or a Master of Science, depending on the nature of their thesis research.
Interdisciplinary Collaboration
This interdisciplinary program is a collaboration between four faculties:
Quick Facts
Program:
Master of Arts in Aging Studies
Master of Science in Aging Studies
Offered Through:
University of Regina
Request Information
Connect with us
Why Study Aging Studies at the University of Regina?
As Canada's population experiences a significant demographic shift, new research and perspectives on aging is increasingly important.
The Master's degree in Aging Studies is the only aging studies graduate program in the prairie provinces. Unlike other similar graduate programs in Canada that focus mostly on the psychosocial aspects of aging, this program also emphasizes the biological aspects of aging.
Master of Arts or Master of Science
Students can obtain a Master of Arts or a Master of Science degree, depending on the nature of their thesis research.
Interdisciplinary training
The program has an interdisciplinary approach with courses and research from at least three disciplines. This interdisciplinary training provides our graduates with a range of research skills that are useful for working in aging-focused research environments across disciplines, including kinesiology, nursing, occupational therapy, psychology, and social work.
Expert faculty members
Learn from expert faculty members who are also active researchers with diverse interests. Our faculty research interests include:
Aging and women's health
Anxiety disorders and chronic pain in seniors
Musculoskeletal health and mobility
Biological basis of age-related brain disorders
Influence of psychosocial factors (e.g., ageism, social support, emotions) in the experience of chronic diseases among seniors
Leisure and aging, leisure and chronic conditions, leisure and dementia
Long-term care, dementia care, palliative care and end-of-life care
Community exercise and rehabilitation programming
Aging Studies Frequently Asked Questions
What degree do I need to qualify for the Aging Studies graduate program?
You must hold a four-year undergraduate degree in kinesiology, health studies, psychology, social work, nursing, gerontology, biology, sociology, or a health professional degree. Some courses have undergraduate prerequisites. Students who have not completed these prerequisites can still be admitted to the program with the understanding that they will be expected to complete these prerequisites prior to taking the corresponding aging studies courses.
What are some of the courses that Aging Studies students take?
End of Life Issues for Human Services Work
This course deals with the impact of end-of-life issues on people, their families, and social work and health care practitioners. The role of the social worker in practice, research, education and policy in end-of-life care will be explored.
Physiology of Aging
An advanced study of the alteration in physiological function associated with the normal aging of body systems and the clinical consequences of these changes for maintenance of optimal function, physical activity, health and longevity.
Patterns of Health and Illness in Older Adults
This course provides a strong theoretical foundation in health promotion, illness prevention and maintenance of health across populations and communities. Interprofessional approaches to improve population health that consider the influence of sociopolitical, economic, environmental, and health concepts are included.
Do you offer scholarships?
Yes! Once you have been accepted as a fully-qualified graduate student with no conditions or holds on your admission, then you are eligible to apply for our scholarships, awards, or graduate teaching assistant positions.
Aging Studies Scholarships and Awards
Saskatchewan Gerontology Association Bursary
Faculty of Arts Graduate Funding
Dean of Arts Building Dreams and Futures Scholarship
Tommy Douglas Graduate Scholarship
Apply for these scholarships, and more, by visiting our Graduate Awards Portal (GAP), the U of R online graduate scholarship application system.
All Graduate Funding Opportunities
Visit our Faculty of Graduate Studies and Research website to learn about all graduate funding opportunities including:
National Scholarships (including Tri Council funding)
Awards to Study Abroad
FGSR Funding/Special Awards
Funding for Indigenous Students
Funding for International Students
Other Awards and Scholarships
External Scholarship Opportunities
External Student and Faculty Awards
What Can You Do With an Aging Studies Master's Degree?
Upon successfully completing a Master's degree in Aging Studies, graduates have pursued advanced study in areas such as medicine, dentistry, nutrition, and occupational therapy, as well as doctoral studies. The jobs that graduates go on to include:
Professor
Researcher
Nurse
Health care professional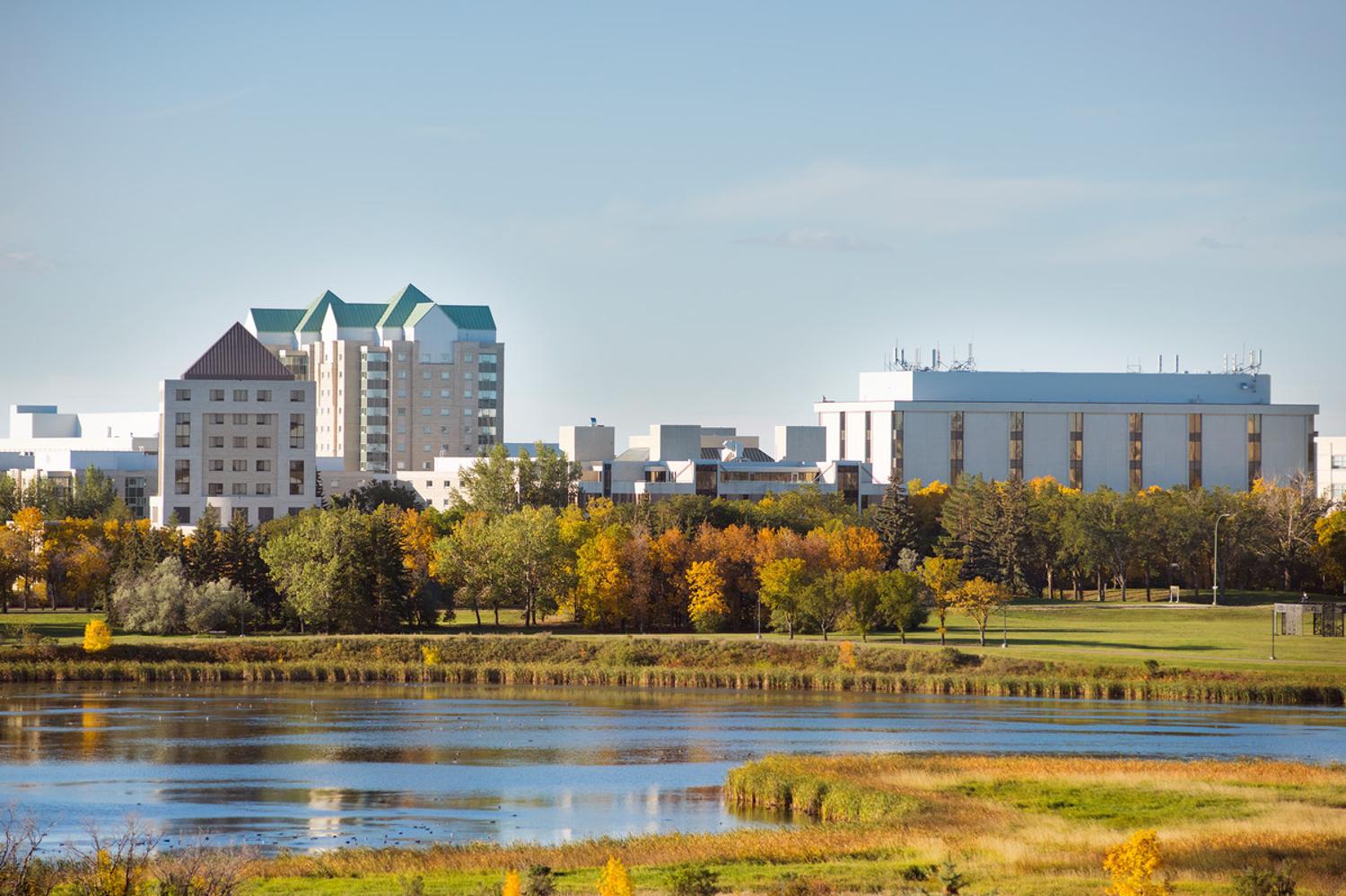 Request More Information
Loading...