Master's Degree and PhD Programs
Chemistry and Biochemistry (MSc, PhD)
Join a community focused on scientific discovery with our thesis-based Master of Science and Doctoral programs in chemistry and biochemistry. Both degree programs involve coursework and research under the supervision of a faculty member.
As a U of R graduate student, you will receive a variety of hands-on experiences in laboratories and research labs that cover broad areas of chemistry and biochemistry ranging from fundamentals in your fields of study, to applied experiences in environmental areas and industrial areas, as well as disciplines related to medicine.
You'll work closely with prominent researchers and learn in world-class facilities in the following fields:
Analytical/physical chemistry including nuclear magnetic resonance and chromatography-mass spectrometry
Biophysics of biological interfaces
Chemogenomics
Enzymology/chemical biology
Environmental chemistry
Inorganic/organometallic chemistry
Proteomics and bioinformatics
Supramolecular organic photochemistry and photophysics
Synthetic organic chemistry
Theoretical/computational chemistry
Prepare for a future with strong job prospects. Chemists and Biochemists are in high demand in areas such as chemical manufacturing, federal and provincial government departments, laboratories for the protection of health and the environment, as well as testing a wide range of chemical and food products across the manufacturing industry.
Learn from the best! Chemistry is one of only six subjects taught since the University of Regina began as Regina College in 1911.
Chemistry and Biochemistry
Meet Your Faculty
Quick Facts
Program:
Master of Science (MSc) in Chemistry (thesis-based)
Master of Science (MSc) in Biochemistry (thesis-based)
Doctorate Degree (PhD) in Chemistry
Doctorate Degree (PhD) in Biochemistry
Length:
Master's Degree: 2-3 years
Doctorate: 4 years
Offered Through:
University of Regina
Request Information
Why Study Chemistry and Biochemistry at the University of Regina?
Our graduate students benefit from access to state-of-the-art facilities, close interaction with supervisors, and conducting their own research in a collegial environment.
Interdisciplinary Research Opportunities
Interdisciplinary research areas in our department include:
Biochemistry: elucidating biosynthetic pathways by understanding enzyme mechanisms.
Biophysics: using microscopy and biochemistry to understand the structure and function of cellular membranes.
Computational Chemistry: simulating catalytic systems with molecular dynamics simulations.
Environmental Analytical Chemistry: identifying and quantifying pesticides in our environment.
Photochemistry: developing photochromic materials and photoresponsive nanoparticles.
Synthetic Chemistry: developing catalysts using organic, inorganic and organometallic chemistry.
Systems Biology: characterizing comprehensive networks of protein-protein and gene-gene interactions to identify therapeutic treatments for disease.
More details about research opportunities and areas is located in the graduate section of the Chemistry and Biochemistry department website.
Expert Professors and Researchers
Learn from expert faculty members whose research interests include:
Nuclear Magnetic Resonance, Quantum Chemistry, Crystallography, Pharmaceuticals
Biochemistry, Biosynthesis
Inorganic Chemistry, Organometallic Chemistry, Spectroscopy
Organic Chemistry, Organic Synthesis, Medicinal Chemistry

Antimicrobial Resistance,

Mitochondrial Medicine, Network medicine, Systems Biology and Proteomics, Systems Neuroscience, Integrative and Quantitative Biology

Antibiotic resistance, Interbacterial interaction, Microbial virulence, Antibiotic discovery
Analytical Chemistry, Environmental Chemistry
Photoresponsive lipid-based self-assemblies, Photochromism, Photochemistry, Supramolecular Chemistry
Electrochemistry, Physical Inorganic Chemistry
Physical Biochemistry, Microscopy, Microbiology
Our Chancellor's Research Chair in Network Biology, Dr. Mohan Babu, was awarded nearly $1 million in federal funding for COVID-19 treatment research.
Our Canada Research Chair in Chemogenomics and Antimicrobial Research, Dr. Omar El-Halfawy, is working on solutions for the current antibiotic crisis by uncovering novel antibiotic resistance and microbial virulence mechanisms, and discovering new antimicrobial strategies.
Good Job Prospects
Chemists and Biochemists are in high demand in areas such as chemical manufacturing (potash, agricultural production, pharmaceutical and medicine manufacturing), federal and provincial government departments, laboratories for the protection of health and the environment (including COVID-19 testing,) as well as testing a wide range of chemical and food products across the manufacturing industry.
This allows our graduates to be mobile and adaptive in their careers, whether they choose to remain in Saskatchewan or venture elsewhere. For example, of our graduates is a co-director of the biochemical genetics laboratory at the Mayo Clinic in Rochester, Minnesota.
Facilities
The Department has common instrumentation in instrument rooms, for use in research laboratories. Tabletop equipment includes HPLC, GC, GCMS, AA, FTIR, UV-Vis, and fluorescence spectrometers. Our research laboratories have CFI, CIHR, and NSERC funded infrastructure that is specific to our research.
Chemistry and Biochemistry Frequently Asked Questions
What degree do I need to qualify for the Master of Science program?
For admission to the Master of Science program, you must have a four-year bachelor's degree in chemistry or biochemistry with an overall average of at least 70 per cent.
What are some of the courses that chemistry and biochemistry graduate students take?
BIOC 827AG Chemical Biology
Chemical biology can be defined as an interdisciplinary science where chemistry is applied to problems in biology. Many topics in this fast growing field are covered including protein engineering, abzymes, chemical genetics, genomics/proteomics, ribozyme/DNAzyme, metabolic engineering, antibiotic resistance, DNA nanotechnology, and chemical ecology.
BIOC 822 Biochemical Control Mechanisms
Control mechanisms for the regulation of metabolic pathways and biosynthesis of macromolecular components in procaryotic and eucaryotic organisms, examined in terms of regulation of enzyme synthesis and activity as well as the regulation of RNA and DNA synthesis.
CHEM 858 Topics in Spectroscopy
Specialized topics in spectroscopy related to student and staff interest. Suggested topics may include: Raman, IR, UV, circular dichroism, fluorescence, high-resolution, time-resolved, or single-molecule spectroscopy.
CHEM 857AE Industrial Chemistry
Overview of industrial chemistry including business considerations and chemical evaluations, patents, and process chemistry. Agrichemicals, blends and additives, basic inorganic chemicals, oil extraction, emulsions, petrochemicals, pharmaceuticals, polymer, water issues, and Saskatchewan chemical industries will be covered.
Do you offer scholarships?
Yes! Fully-qualified students accepted into our graduate programs are generally guaranteed financial support in the form of scholarships, fellowships, teaching assistantships, or research assistantships to help cover tuition and living expenses.
Once you have been accepted as a fully-qualified graduate student with no conditions or holds on your admission, then you are eligible to apply for our scholarships, awards, or graduate teaching assistant positions.
Chemistry and Biochemistry Scholarships and Awards
R.A. Kelln - J. Neuhard Graduate Entrance Scholarship in Biochemistry/ Molecular Biology
Faculty of Science Graduate Funding
Paul W. Riegert Memorial Scholarship in Graduate Studies
Gerhard Herzberg Fellowship
Saskatchewan Innovation and Excellence Graduate Scholarship
Apply for these scholarships, and more, by visiting our Graduate Awards Portal (GAP), the U of R online graduate scholarship application system.
All Graduate Funding Opportunities
Visit our Faculty of Graduate Studies and Research website to learn about all graduate funding opportunities including:
National Scholarships (including Tri Council funding)
Awards to Study Abroad
FGSR Funding/Special Awards
Funding for Indigenous Students
Funding for International Students
Other Awards and Scholarships
External Scholarship Opportunities
External Student and Faculty Awards
What Can You Do with a Chemistry or Biochemistry Degree?
Upon successfully completing their programs, our graduates have gone on to a wide range of careers. Some have stayed in academia as postdoctoral fellows, lab instructors, lecturers, and Chemistry or Biochemistry professors in North America and Asia. Others pursue professional programs such as medicine, pharmacy, veterinary medicine, and optometry. Graduates have also pursued careers as research scientists at international companies including IntelliSyn, Quantiam Technologies, K+S Potash Canada, Syngenta Crop Protection Canada, and Septodont, as well as at public agencies including the Roy Romanow Provincial Laboratory, the Saskatchewan Health Authority, and the Public Health Agency of Canada.
The jobs graduates go on to include:
Chemist
Biochemist
Research scientist
Lab technologist
Lab manager
Development chemist
Food safety manager
Clinical research coordinator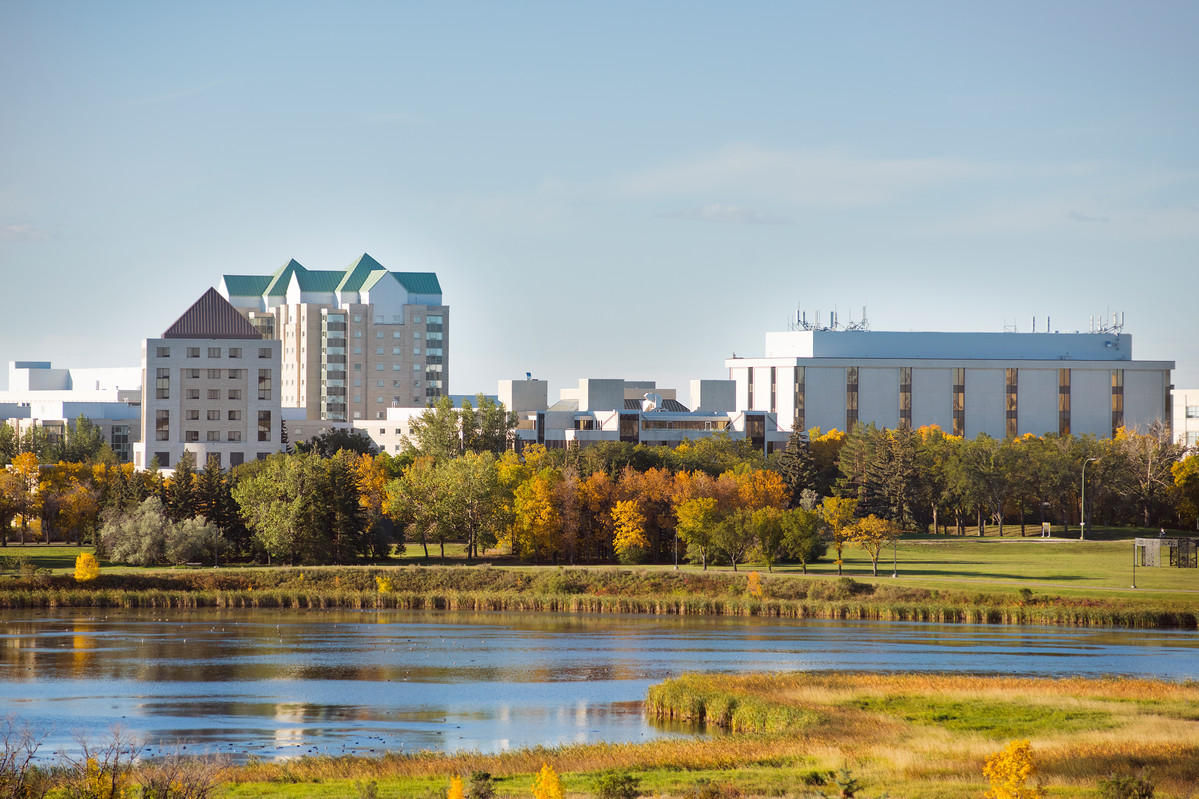 Request More Information
Loading...