Science Academic Advising
Academic Advising
See our Online Booking Manager for the most up to date information. Zoom drop in time will still be available. 
The Faculty of Science offers one-on-one program and career advising to Science students through the Science Academic Hub to help you reach your educational, career and life goals.
The Academic Advisor can help you clarify your education and career goals, explore programs, choose courses that relate to your goals and interests, address concerns about your studies, develop strategies for academic success, refer you to various campus resources, identify career-building and leadership opportunities, clarify academic rules and regulations and assist with academic options when faced with non-academic interference.
For current students please log into our Booking Manager and select a time and advisor for your appointment. If you are enrolled in a federated college please contact them for advising.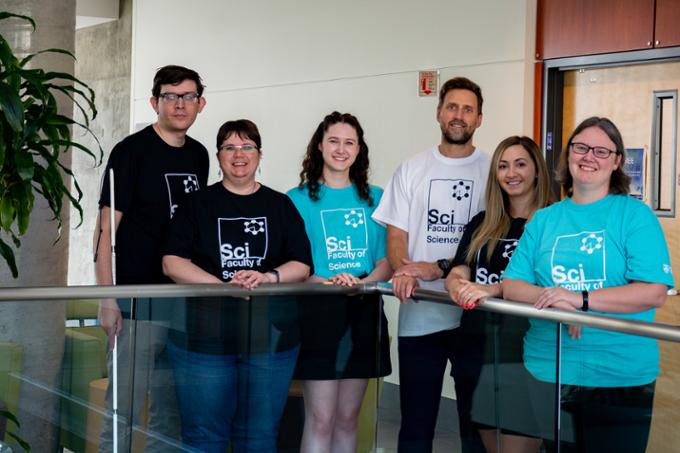 We are happy to help you choose your classes!
Please Note: Campion, FNUniv, and Luther students recieve their academic advising through their respective Federated Colleges.
Before Your Advising Appointment
Make a list of questions you want to ask.  Try to be specific to help clarify your needs.
Do your research - look in the Undergraduate Calendar, the Science Academic Hub FAQ and U of R Website for further information about your question.
Look up dates and deadlines related to your questions.
During Your Advising Appointment
Tell your advisor as much as you can about why you are meeting with them. The more your advisor knows about your situation, the more they can help you.
It is always a good idea to write down suggestions your advisor offers so you can remember which steps to take next.
Science Drop In Advising
Virtual drop-in advising is available Monday to Friday from 9:30am to 11:00am (excluding statutory holidays) through zoom.
How Science Drop In Advising Works:
You will be admitted to a waiting room and given access to speak to the advisor in the order you were admitted to the waiting room (length of wait time will depend on the number of people ahead of you).
If you try to join the waiting room after open hours you will be removed from the meeting. Anyone in the waiting room will normally be given an opportunity to speak to an advisor before the meeting is ended. If you are removed from the waiting room it is because the maximum number of students that can be seen are already in the waiting room.
**If the waiting room has reached its capacity or virtual drop-in advising is cancelled, you are welcome to visit us again on a different day, or to email science@uregina.ca (along with your name, student ID number, phone number, and inquiry) to have your questions addressed.