Certificate and Bachelor's Degree Programs
Economics
Make a sound investment in your future with a bachelor's degree in economics from the University of Regina in Saskatchewan. Careers in economics consistently rank as one of the highest for lifetime earnings.
This economics bachelor's degree program equips you with an understanding of how individuals, businesses, governments and nations make choices to advance their economic wellbeing.
As an economics major at U of R, you develop skills in analytical reasoning, problem solving, data analysis and financial literacy — real leadership thinking.
Our graduates say their economics degree helped them build solid foundations — thanks, in part, to close mentorship from U of R faculty members. They leave with the ability to think through economic concepts and measure economic outcomes in the real world. "I felt the professors were knowledgeable, friendly and always accessible for extra support," says Tanner Forster '14.
Co-operative education placements and other hands-on learning opportunities add important work experience and help you compete for a wide variety of jobs in public, private and not-for-profit sectors.
Undergraduate Certificate in Economics
The Certificate in Economics is intended for students who want to show employers that they have taken a number of courses in economics. Course requirements include ECON 201 and 202, any five other economics courses, ENGL 100, and two approved elective courses from several other academic areas.
What is Economics?
Economics is a social science concerned with how societies allocate their scarce resources while providing economic well-being for their citizens. It spans key decisions pertaining to the production, distribution and consumption of goods and services.
While microeconomics focuses on the decisions of individual people and businesses, macroeconomics examines the behaviour of the economy as a whole. 
At the U of R, our economics bachelor's degree program gets to the heart of many critical questions for today and the future.
Economics
Meet Your Faculty in Arts
Economics
Meet Your Faculty in Science
Quick Facts
Program:
Bachelor of Arts in Economics
Bachelor of Arts Honours in Economics
Bachelor of Science in Economics
Bachelor of Science Honours in Economics
Certificate in Economics
Length:
Bachelor: 4 years
Certificate: 1-2 years
Offered Through:
University of Regina
Campion College
First Nations University of Canada
Luther College
Request More Information
Why Study Economics at the University of Regina?
The University of Regina provides you with many opportunities to receive hands-on, personalized attention from professors committed to your success.
U of R is a welcoming place that embraces inclusion, diversity and a strong sense of well-being and belonging. You'll learn alongside students from many cultures, countries and perspectives. This helps you develop skills that enable more effective interaction with people across cultures.
Real-world applications for economics
Apply what you learn in class to the real world through cooperative education placements in public, private and not-for-profit sectors. Gain a broader view through research, studying abroad and participating in the Economics Student Association with students from around the world.
Accessible economics professors
Learn from economics faculty members at the U of R who bring passion, energy and dedication to your education. They maintain an open-door policy, care deeply about students and provide support for your success.
Engaging economics research
As an economics major, you'll learn from U of R faculty members who are doing research that has an impact on the world. Faculty research includes:
Agricultural research policy

Behavioral economics

Crime and public safety

Economic development of Indigenous communities

Economics of tax evasion

Environment and energy

Family and gender economics

Health economics
Economics scholarships
Each year, U of R awards several economics scholarships ranging from $900 to $6,000. Explore your eligibility for other forms of financial aid, such as awards and loans, through our Student Awards & Financial Aid Office.

High-paying and in-demand economics careers
An economics degree positions you to compete for a variety of high-paying careers in the public, private and not-for-profit sectors in these and other roles:
Economic development specialist / analyst
Economic policy analyst
Research analyst
Financial analyst
Actuary
If you plan to continue your education, you graduate well prepared to apply for master's degree and doctoral degree programs in economics and related fields.
My time in the economics program was thoroughly enjoyable and provided me with many valuable skills I use daily to help me succeed.
Anthony Hinzmann '18
BSc in Economics (Honours)
Analyst, Capital Markets, Treasury Management Branch, Saskatchewan Ministry of Finance
Economics Frequently Asked Questions
What economics programs does the University of Regina offer?
The University of Regina offers several options:
BA and BSc majors in Economics
BA major in Economics and Society
BA combined major in Economics and Business Administration
BA combined major in Economics and Geography
BA combined major in Economics and History
BSc major in Statistics and Economics
Certificate of Economics
BA and BSc Honours major in Economics
What student groups can I join?
Enhance your university experience by joining the Economics Student Association (ESA), open to all economics students. Benefit from ESA's support for your academic and career-related success.
Check out more than 100 student
clubs and societies on campus.
Are there study abroad opportunities?
Yes! Decide if you want to study abroad for a short time, like a week, or if a full year away to better suit your goals.
Employers value international experience and the broader worldview it brings. As world markets become increasingly connected, international perspectives and understanding play an important role. It makes you more competitive for top jobs if you bring fluency in more than one language.
Economics Program Concepts and Goals
In the economics bachelor's degree program, you study the behaviours of consumers, workers and businesses in courses focused on current economic issues, such as government and the economy, issues in Canadian agriculture and environmental economics.
Analyze
Provide helpful analysis and advice to employers throughout North America and around the world.
Advise
Advise businesses, governments, not-for-profit organizations and international bodies about the likely effects of their policies on the lives and futures of people in their communities.
Predict
Forecast future market trends based on historical and predictive data and analyze the merits of different possible market structures.
Economics Concentrations
BA Major in Economics
In the Bachelor of Arts in Economics program, in addition to your economics courses, you'll take core arts and English courses, as well as a wide range of courses within areas like film, history and psychology.
BSc Major in Economics
With a more math- and science-heavy focus, in the Bachelor of Science in Economics program, you'll take more courses in computer science, statistics and the natural sciences.
Honours Designation
You can earn an Honours designation on both the BA and BSc degrees.
Combined Majors
Enhance your degree! Complete a combined major with business administration, geography, history or statistics.
Review details in the Undergraduate Calendar.
What Can You Do With an Economics Degree?
An economics degree puts you in a prime position for a wide variety of careers, including in government agencies as research officers and policy analysts, in banking and finance as investment services officers or financial analysts and in law.
Here is a sample of the positions U of R graduates hold after having earned a bachelor's degree in economics.
To explore minors that may be available in this program area, please visit the Academic Calendar or meet with your faculty advisor in the Academic Advising Office after you are admitted.
Assistant Professor, Tulane University
Co-founder/director of Planning and Governance, Echo Exchange
Economist, Finance Canada
Head of Data Science, Twitter
Manager, Business Intelligence and Data Analytics
President, Proctor Consulting, Alberta Energy Regulator
Senior Manager, Portfolio Insights and Analytics, Scotiabank
Senior Policy Analyst, Government of Saskatchewan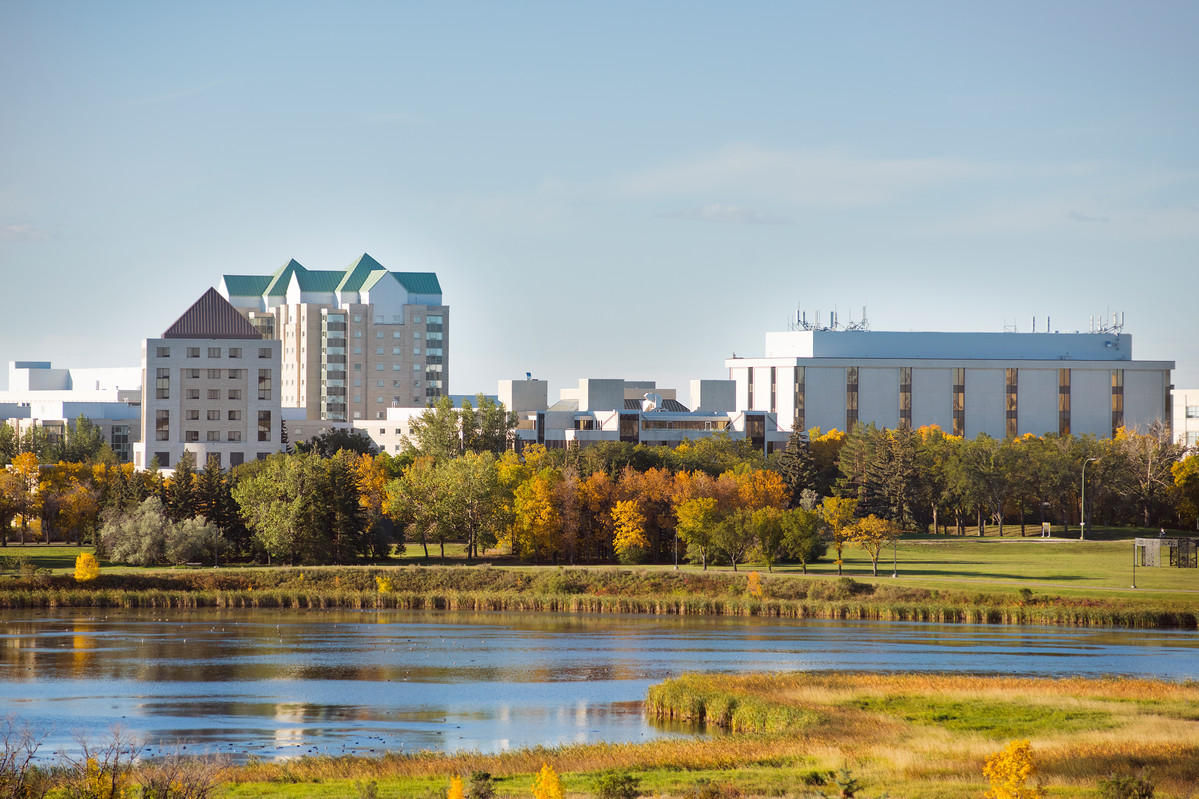 Request More Information
Loading...