Bachelor's Degree Program
Sociology
Why do people stop at red lights even when no one is around? Why do people often act "against their interests?" And why is society getting more unequal yet it's more accepting of diversity? Do you think about how society affects your life and how you might make things better? Find out with a sociology degree. A sociology degree from the University of Regina is for you, if you are interested in:
Social life
Social problems
Social change
Social causes and consequences of human action
Study the pressing issues of our time. Develop an understanding of society and its problems by studying the intersection of topics like these:
Power
Inequality
Class
Gender
Race
Indigeneity
Communities
Crime
Environment
Development
Agriculture and food systems
Education
Sports
Health
The media
U of R sociology professors focus on current issues. Engage with them in tough and controversial debates. Assist professors with their pressing research work, which is tied to key issues — social problems, social conflict and change. Become a better, more well-informed and involved citizen. Prepare for a wide range of sociology job opportunities.
Many of our sociology majors take part in U of R's Arts Co-operative Education Program, Arts Internship Program — as well as Undergraduate Teaching Fellowships — with work placements in businesses, government or community development organizations. Recent sociology co-op and internship placements include:
Planning, Performance and Policy branch of the Saskatchewan Ministry of Central Services
SaskEnergy
Government of Saskatchewan
Regina Intersectoral Partnership
SOFIA House women's shelter
STOPS to Violence
UR Pride
What is Sociology?
With a sociology degree, develop skillsets employers need from the next generation of professionals:
Analytical thinking
Problem-solving
Quantitative and qualitative research
Effective writing
Interpersonal relationships and communication
Creativity and innovation
Former University of Regina sociology students now work as policy analysts and researchers in public service, trade unions and non-governmental organizations. Sociology degree graduates seek many career options in roles such as these:
Researcher
Public policy analyst (health, housing, agriculture and more)
Consultant
Public relations specialist
Labour relations officer
International aid and development worker
Non-profit program coordinator
Program manager
Social and community service manager
Urban and regional planner
Data analyst
Sociology
Meet your faculty
Quick Facts
Program:
Bachelor of Arts in Sociology
Bachelor of Arts Honours in Sociology
Offered Through:
University of Regina
Campion College
First Nations University of Canada
Luther College
Request More Information
Connect with us
Why Study Sociology at the University of Regina?
Our faculty members bring diverse research and teaching expertise, a commitment to teaching, and a record of a continuing commitment to service to the university and the public. Students succeed in U of R's sociology program thanks to our long-standing tradition of supporting learning through effective teaching, supervision and mentoring. Join inspirational professors researching a wide range of areas, such as:
Get a solid foundation in sociology through courses such as:
Inequality and Social Justice: A sociological introduction to the origins and consequences of social inequalities.
Gender and Sexuality: Focuses on sexual identity, gender inequality and changing definitions of masculinity and femininity.
Sociology of Indigenous People in Canada: An introduction to the policies and legislation shaping the relations between Indigenous people and other Canadians.
Rural Societies: A sociological introduction to classic and contemporary perspectives on rural life.
Statistics and Software for the Social Sciences: Get an introduction to the data management software used by social studies professionals, including statistical analysis.
Environment and Society: A sociological introduction to the relationship between society and the natural environment.
Sociology of Development: Focuses on sociological theories of international economic, social and political development.
Power and Social Justice: Examines sociological perspectives on the impact of inequalities of power and wealth on justice and injustice in society.
Engaging and inspirational professors
In addition to coursework instruction, our welcoming sociology professors invite you to engage with their ongoing research:
Kristin Ciupa researches resource extraction, international political economy, neoliberalism and post-neoliberalism, international law, Indigenous issues and social movements.
Henry Chow researches criminology and criminal justice, immigration and multiculturalism and race and ethnic relations.
Margot Hurlbert's research concentrates on energy policy; environment, climate change, water, and sustainability; adaptive governance; and risk and decision-making.
André Magnan focuses on the sociology of agri-food systems, globalization and development and sociological theory.
Claire Polster focuses on the sociology of education, sociology of knowledge, social policy and women's issues.
Meaningful courses
Popular sociology undergraduate courses include:
Introduction to Sociology
Gender and Sexuality
Families
Sociology of Indigenous People in Canada
Environment and Society
Sociology of Addiction
Power and Social Justice
Introduction to Social Research Methods
Co-operative education and internships
Participate in the
Arts Co-operative Education Program
or
Arts Internship Program
, with sociology work placements within business, government or community development organizations. Recent placements include the Planning, Performance and Policy branch of the Ministry of Central Services and SaskEnergy.
Flexible career opportunities
Become a director of research. Work as a policy analyst. Many U of R students have entered careers in public service, trade unions, government and non-governmental organizations. Or, set yourself up for graduate programs at University of Regina or other universities.
Sociology Frequently Asked Questions
What clubs, campus events, and networking opportunities do sociology degree students participate in?
In the University of Regina's sociology program, you can join a group of undergraduate and graduate students in the Sociology and Social Studies Course Union. Work on committees such as:
Undergraduate Program Committee
Special Programs and Events Committee
Research, Travel and Scholarship Student Fund Committee
Public Relations, Promotion and Alumni Outreach Committee
That way, you can have a say in the sociology undergraduate program's direction. Students' input has been invaluable as the Department works continuously to review, assess and improve its program and administrative procedures, and is one of many reasons U of R's sociology undergraduate program remains so strong and relevant.
Are there teaching assistant and research assistant positions available?
Yes! Teaching assistant and research assistant positions are available. Every semester, there are several teaching assistant positions available to upper-year undergraduate students. Faculty members often hire Honours and senior undergraduate students as research assistants to contribute to their research. Honours sociology majors enjoy even more opportunities to present their research and receive feedback from faculty members.
Do you offer sociology scholarships?
Yes! The Department of Sociology and Social Studies offers many opportunities for research and travel funds, as well as awards for exemplary students.
Student Research Fund – Up to $1,000. Upper-year and Honours students in the active research phase of their program may apply for a research grant.
Travel Fund – Up to $1,000. Upper-year and Honours students may apply for this award to support travel related to their program of study or their research-assistant-related work, including support for conference presentations.
Dawn Gaetz Prize: The prize of $750 is awarded yearly for the most outstanding essay for a sociology or social studies undergraduate course within the fall or winter semesters.
CSA Outstanding Graduating Sociology Student: Canadian University Sociology Departments recognize their top graduating students. Departments select one top student in each academic level who has graduated or will be graduating in a given academic calendar year.
Sociology Program Concepts and Goals
U of R's sociology majors develop critical and analytical thinking skills, solve complex problems and perform research. Develop technical efficiency, effective reading, written communication and presentation skills to prepare yourself for a wide range of sociology job opportunities.
Study
Take courses like inequality and social justice, families, gender and sexuality, rural societies, global food systems and the environment taught by sociology professors who bring a diverse array of research interests and a long-standing tradition of supporting student learning, and who are ready to provide mentorship. Sociology professors will help you reflect on how what you learn in the classroom can be applied in life and in the workplace.
Engage
Present at a conference after applying for a $1,000 travel fund award. Research the sociology of agriculture and food, climate change and gender or political economy of resource extraction with a faculty of our department. Learn to use SPSS Statistics software and Qualitative Data Analysis software | NVivo.
Experience
Do an internship at Regina Intersectoral Partnership. Gain experience at a co-op at a government organization. Perform research with a professor to prepare for an advanced sociology degree. Our students graduate well-prepared — they've even won competitive scholarships at graduate levels.
Sociology Concentrations
Honours Designation
Complete your sociology degree in two ways:
Bachelor of Arts major in Sociology
Bachelor of Arts Honours in Sociology
In the Honours sociology program, you'll get more concentrated exposure to sociology courses for a stronger foundation for future graduate studies.
Review details in the Undergraduate Calendar
What Can You Do With a Sociology Degree?
U of R sociology majors found careers at the following places, in the following industries, and more.
To explore minors that may be available in this program area, please visit the Academic Calendar or meet with your faculty advisor in the Academic Advising Office after you are admitted.
Senior Policy Analyst, Strategy and Innovation Branch, Government of Saskatchewan
Senior Evaluation Analyst, Early Childhood Program, Policy and Design, Ministry of Education, Government of Saskatchewan
Executive Director, Consultant Services, Office of Planning, Performance and Improvement, Ministry of Finance, Government of Saskatchewan
Provincial Administration Service Centre, IA Worker, Ministry of Social Services, Government of Saskatchewan
Executive Coordinator, Regional Services Branch, Ministry of Agriculture, Government of Saskatchewan
Settlement Team Leader, Regina Open Door Society
Member Services and Public Engagement Officer, Saskatchewan Council for International Cooperation (SCIC)
YWCA Regina Senior Director of Women's Housing
Program Advisor, University of Regina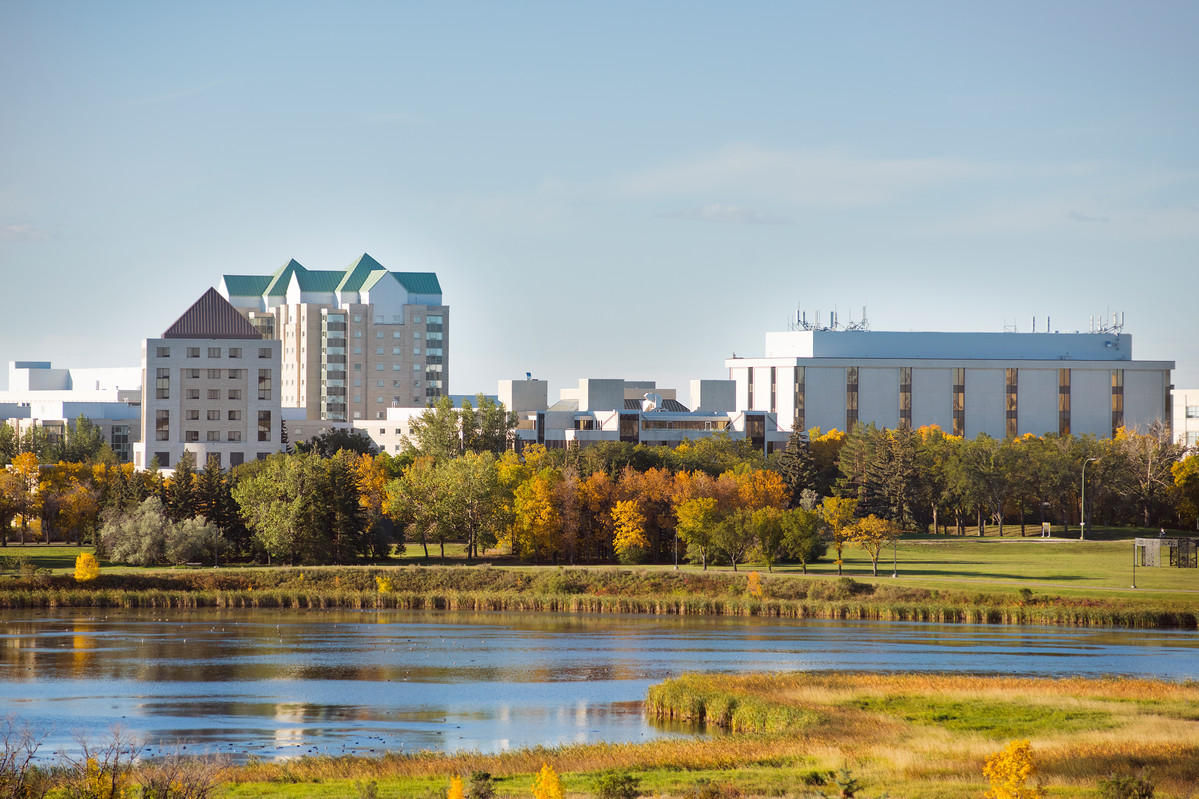 Request More Information
Loading...