Bachelor's Degree Program
Industrial Systems Engineering
Use advanced labs to help earn your broad-based industrial systems engineering degree in the University of Regina's industrial systems engineering bachelor's program.
Study topics such as:
Strength of materials

Heat transfer

Computer-aided engineering

Mechanics of fluids
Make use of these four industrial systems engineering labs:
Thermodynamics

Process Engineering

Materials

Manufacturing
Get experiential learning opportunities in your bachelor of industrial systems engineering degree. That includes adding a co-op designation to your degree through our Co-operative Education & Internships program to jumpstart your career. Typical salaries per work term can be $8,000-$13,000.
U of R's industrial systems engineering program offers these flexible degree options:
Bachelor of Applied Science in Industrial Systems Engineering

Bachelor of Applied Science (Co-op) in Industrial Systems Engineering

Bachelor of Applied Science (Internship) in Industrial Systems Engineering
Our program is fully accredited by the Canadian Engineering Accreditation Board. You'll be on the path to become a professional engineer because our industrial systems engineering degree qualifies you to register with provincial and territorial professional associations.
What Is an Industrial Systems Engineer?
Industrial systems engineers use all the modern resources, management and manufacturing techniques they have at their disposal:
Materials that provide the building blocks of products

Machinery that drives the manufacturing processes

Facilities that house resources

People who manage the process

Capital that funds your organization
U of R's broad industrial systems engineering program teaches you to use each one effectively to achieve goals, including:
Quality control

Reliable finished products

Cost-effective manufacturing processes
Our graduates go on to work as:
Design Engineers

Ergonomics Engineers

Facilities and Equipment Engineers

Industrial Engineers

Manufacturing Engineers

Petroleum Engineers

Robots Engineers
Industrial Systems Engineering
Meet Your Faculty
Quick Facts
Program:
Bachelor of Applied Science in Industrial Systems Engineering
Bachelor of Applied Science (Co-op) in Industrial Systems Engineering
Bachelor of Applied Science (Internship) in Industrial Systems Engineering
Accreditation:
Canadian Engineering Accreditation Board (CEAB)
Offered Through:
University of Regina
Request Information
Connect with us
Why Study Industrial Systems Engineering at the University of Regina?
Getting your bachelor in industrial systems engineering at the University of Regina means having access to lab equipment to:
Test the expansion of a perfect gas

Program robotic workcells

Examine material fatigue
Make close connections with your industrial systems engineering professors — with access to a full-time lab instructor for the lab portion of any industrial engineering degree course. Industrial systems engineering labs include:
Thermodynamics Lab: Study the transfer of heat through equipment like a thermal power plant with a steam engine and refrigeration system. Our industrial systems engineering students even design and build their own hydronic lab equipment.

Process Engineering Lab: Features engineering equipment like a packed absorption column, chemical reaction system, pump station rig, water cooling tower and fluidized bed dryer.

Materials Lab: Use metallurgical polishing stations and a microscope with software for studying metal microstructures.

Manufacturing Lab: Contains everything you need to apply your industrial systems engineering degree knowledge to real manufacturing process, including the latest KUKA Robotic

Workcells (with a vision system), CNC lathe and mill, and 3D printers.
University of Regina's professors and faculty members bring expertise and pursue leading research in topics like:
CO2 capture and greenhouse gas controlling technology

Sound and wave propagation

Acid gas removal from natural and flue gases

Development of greener fuels

Greenhouse gas mitigation

Artificial/computer sapience

Robotic arm motion planning

Artificial neural networks
Broad-based knowledge
The industrial systems engineering undergraduate degree program gives you a broad knowledge of all industrial systems engineering knowledge and practices, so you graduate prepared for any challenge your future career throws at you.
Cutting-edge labs
Our industrial engineering degree laboratories feature engineering modeling and design software; engineering management like SolidEdge, ANSYS and ASPEC; equipment to test mechanical properties; and robotics labs.
Unique systems approach
Our unique systems engineering approach looks at the bigger picture of your work and includes classes from several different areas so you gain broad business, economics, social, environmental and professional awareness. It focuses on the wide range of skills needed by professional engineers in the modern world. By combining human elements of engineering with the technical side, you will be prepared to work in teams with others from many areas.
You'll also learn to design in ways that account for the social and environmental impacts, end-of-life decommissioning and resource management associated with a given project. For example, if you are designing a step ladder, a systems approach takes into account not just the ladder itself, but how its manufacture will impact the environment, whether or not it is recyclable and the application of software to develop the most financially, environmentally and ergonomically effective design.
Experiential learning
Industrial systems engineering labs and knowledgeable professors help you take your skills out into the real world of manufacturing and apply them through our co-op or internship program.
I began my career with SaskEnergy in 1999 as a co-op student while completing my Bachelor of Applied Science Industrial Systems Engineering degree at the University of Regina. I joined SaskEnergy full-time in 2001 and since held roles in many areas of the company, including System Integrity, Engineering and Operations. In my current role, I'm responsible for the engineering, integrity and construction of SaskEnergy facilities.

Prospective students should consider the engineering program, as it really is a path to unlimited opportunities, only limited by your own creativity. The Engineering Program at the University of Regina creates a solid base that sets you up for getting into everything from small to large businesses, research or even starting your own business.
Derrick R. Mann, P.Eng.
BASc in Industrial Systems Engineering
Vice-President Engineering, Integrity and Construction, SaskEnergy Incorporated
Industrial Systems Engineering Frequently Asked Questions
Are scholarships and financial aid available?
Yes! There are many scholarships, bursaries, and awards available. Some engineering-specific scholarships include:
Associated Engineering Award
Association of Professional Engineers & Geoscientists of Saskatchewan (APEGS) Engineering Prizes
Brownlee Beaton Kreke Scholarship in Engineering
Engineering Leadership Award
Friends of the University of Regina - Engineering and Applied Science Award
Helen Mary Morris Award for Women in Engineering
Regina Engineering Society Scholarship
Women in Environmental Systems Engineering Bursary
See the University of Regina's full scholarship list by going to the
Student Awards and Financial Aid site.
Can I study abroad?
Yes! Industrial systems engineering students can study abroad, and they value living in other countries to gain a greater understanding of the world's engineering challenges. Find more information on our
Study Abroad & Global Mobility
site.
What industrial systems engineering networking opportunities does U of R offer?
Customize your university experience to your interests and needs by connecting with your classmates and joining some of these organizations and active student groups:
What are potential careers for Industrial Systems Engineering graduates?
Potential careers for ISE graduates include:
Industrial Engineer
Manufacturing Engineer
Process Engineer
Production Engineer
Design Engineer
Quality Control Engineer
Process Control Engineer
Supply Chain Manager
Ergonomics Engineer
Facilities & Equipment Engineer
Robotics Engineer
Sales Engineer
Engineering Consultant
Industrial Systems Engineering Concepts and Goals
In Regina's bachelor of industrial engineering program, start by getting a broad knowledge base — in order to apply learning in any professional engineering setting — in popular courses like:
Simulation of Industrial Systems

Human Factors Engineering

Chemical Manufacturing Process

Heat, Mass and Momentum Transfer

Computer-Aided Engineering

Computer Integrated Manufacturing

Facilities Planning and Design

Energy Systems
Learn
Receive both theoretical and practical engineering knowledge, and be assisted by full-time laboratory instructors dedicated to teaching the lab's material.
Practice
Through cutting-edge facilities, co-ops and internship experiences, get the hands-on industrial systems engineering practice you need to apply engineering concepts in your future career.
Succeed
Work with professors who research topics from fuzzy logic to metabots, and then use your knowledge to obtain an advanced engineering degree or a high-octane industrial engineering job.
What Can You Do With an Industrial Systems Engineering Degree?
University of Regina bachelor of industrial systems engineering graduates go on to succeed in organizations like these.
To explore minors that may be available in this program area, please visit the Academic Calendar or meet with your faculty advisor in the Academic Advising Office after you are admitted.
Federated Cooperatives Limited
SaskPower
SaskEnergy
The Mosaic Company
Ritenburg & Associates
MacPherson Engineering
Suncor Energy
Nutrien
K+S Potash
Thyssen Mining Construction
Evraz
Tolko
Dutch Industries Ltd
Dumur Industries
Brandt
DynaIndustrial
Ralph McKay Industries Inc.
Python Manufacturing Ltd
Ford
SaskTel
Enbridge Pipelines Inc.
Viterra
CNH Industrial
Degelman Industries
SeedMaster
City of Regina
City of Saskatoon
Ministry of Energy and Resources
Ministry of Highways and Infrastructure
Ministry of Environment
Ministry of Agriculture
Stantec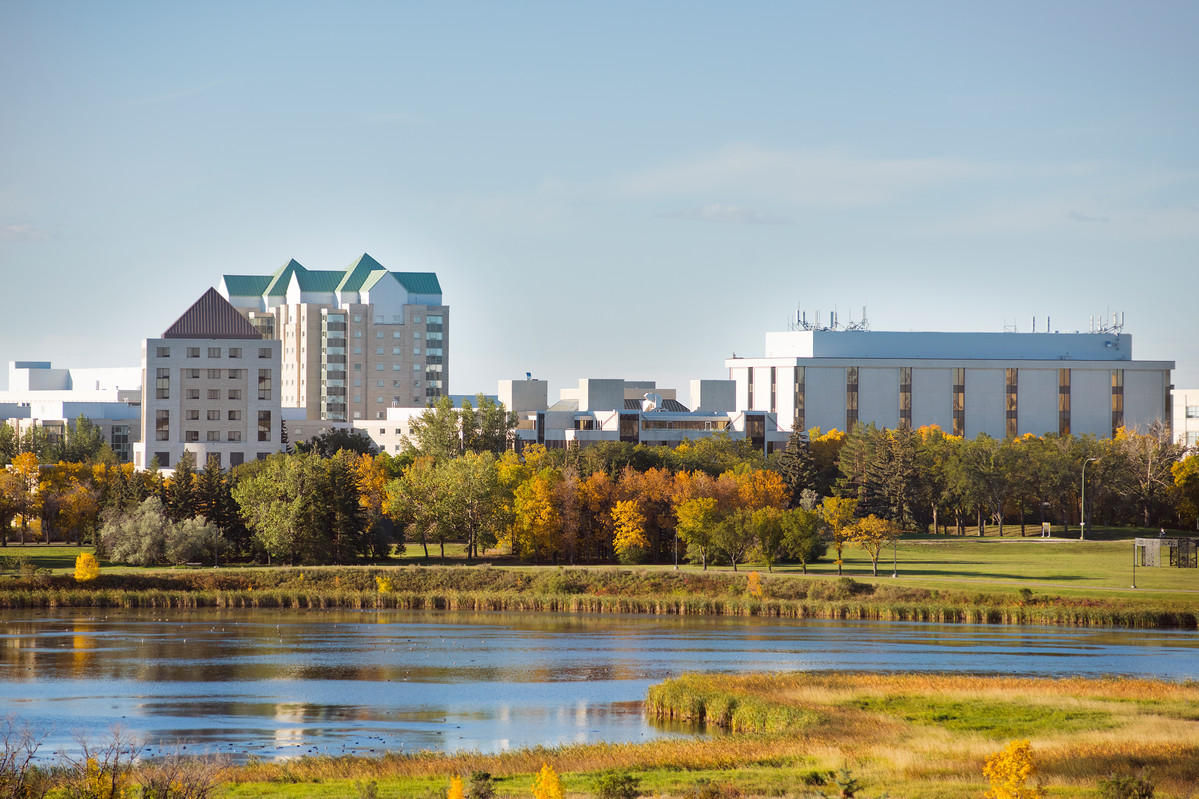 Request More Information
Loading...