Bachelor's Degree Programs
Environmental Biology
Explore contemporary environmental issues in this unique program.
Environmental and ecological issues, biological modelling, wildlife and fish biology, plant and animal physiology, limnology and biogeochemistry are just some of the areas you can explore in our environmental biology program.
Learn how to monitor, assess and manage the use of natural resources, apply mapping and remote sensing techniques, and conduct research.
The Bachelor of Science in Environmental Biology is a joint program with Saskatchewan Polytechnic, Lethbridge College, and Lakeland College. Students must first complete one of the following two year diplomas:
Then, you can apply to the U of R to complete another two years to earn your Bachelor of Science in Environmental Biology.
The U of R's Biology department has one Tier-1 Canada Research Chair, several NSERC panel members, and editors and associate editors of key Canadian and international scientific journals. Several of our biology professors are recognized leaders in undergraduate education.
Graduates go on to a variety of careers in both the private and public sectors, applying the knowledge and hands-on learning experiences they gained from their program.
What is Environmental Biology?
Environmental biology is the scientific study of how living organisms interact with their environment, and the impacts of human activities on ecosystems and the species that live in them. It is similar to ecology.
Environmental biologists monitor environmental conditions and conduct environmental impact assessments for development projects. They also plan and maintain monitoring and data collection programs. This involves substantial field work, such as collecting water and soil samples. Environmental biologists analyze the chemical and biological data from the samples they've collected using mathematical and statistical techniques.
Some specialty courses in environmental biology at the U of R include:
Conservation Biology
Conservation Biology examines processes that affect biodiversity. The goal of the course is to apply principles of ecology and evolution to understand the importance of biodiversity and the significance of recent human-induced changes.
Limnology
Limnology is the study of physical and chemical characteristics of lakes and streams, including the ecology of aquatic organisms, food-web interactions in lakes, and the human impact on freshwater ecosystems. Includes field work.
Animal Behaviour
Animal Behaviour is an evolutionary approach to the study of the behaviour and ecology of individual animals. There is compulsory field work for one week before lectures begin; most of the lab work is done during the pre-semester field trip to the Cypress Hills Field Station.
Modelling Biological Data
Modelling Biological Data is a guide to contemporary methods for fitting quantitative models to biological data. This course emphasizes practical skills in using software for implementing models, testing hypotheses, and making predictions about biological and ecological systems.
Global Biogeochemistry
Global Biogeochemistry is an in-depth examination of elemental cycles within the context of global change. Topics include the biogeochemical properties of water, carbon, nitrogen, sulphur, phosphorus, some contaminants, and the ways that anthropogenic activities have altered the behaviour and movement of these elements.
Quick Facts
Program:
Bachelor of Science in Environmental Biology
Bachelor of Science Honours in Environmental Biology
Offered Through:
University of Regina
Campion College
First Nations University of Canada
Luther College
Request Information
Connect with us
Environmental Biology
Meet Your Faculty
Why Study Environmental Biology at the University of Regina?
Our biology professors are some of the best scientists in Canada!
The U of R's biology department is recognized internationally as a leader in microbiology and water resources.
As an environmental biology student you will benefit from the extensive experiential learning and hands-on training obtained during your college diploma, followed by all the benefits of a Bachelor of Science degree. This requires only an additional two years rather than the four years normally required for a Bachelor of Science.
Build lab skills
You will gain experience using specialized equipment in undergraduate laboratories. Students who choose to pursue independent research opportunities will have access to state-of-the-art equipment and mentorship by researchers.
Conduct research
You will conduct independent research projects with professors both as part of your courses and as gainful employment. Research experience provides students with practical skills sought after by employers, including project design, execution, and communication skills.
Facilities
Biology's scientific facilities include:
Our facilities and labs provide world-class infrastructure and research in environmental science, ecology, population biology, genetics, forestry management (via state-of-the-art field sampling equipment) and instrumentation for water quality and stable isotopes analysis, microscopy, proteomics and genomics.
Expert professors and instructors
Learn from expert faculty members whose research interests include:
Ecology
Forest ecology
Animal and plant physiology
Limnology
Greenhouse gas emissions
Biogeochemistry
Several of our biology professors specialize in experiential learning and focus their teaching and research on undergraduate education. They are recognized leaders in undergraduate education.
I took plant physiology and ecology courses, and absolutely fell in love with the idea of studying a concentration in ecology and environmental science. I wish to explore our own social responsibility for protecting endangered species and how creating a more sustainable future will benefit the conservation of these species.
Siobhan Cunningham
Student (Bachelor of Science 2023)
Environmental Biology Frequently Asked Questions
What's the difference between a Bachelor of Science in Environmental Biology and a Bachelor of Science Honours in Environmental Biology?
Students in the honours program take two additional courses in environmental biology, as well as two independent research courses, which include a thesis and defense.
The honours program has higher academic requirements. To graduate with a Bachelor of Science Honours degree, you must have an overall average of at least 70 per cent, and an average of least 75 per cent in biology courses and other required science courses.
If you are interested in the honours program, you must get permission from the Biology department and plan to enter before the start of your fourth year of studies.
What clubs, campus events, and networking opportunities do environmental biology students participate in?
Can I transfer into an environmental biology program?
Yes, but you must meet the admission requirements for the Faculty of Science. Applicants to Environmental Biology must first complete one of the following:
Do I have to start by getting a diploma? Can I attend U of R first?
There are two pathways to completing a Bachelor of Science in Environmental Biology:
Complete an applicable diploma at one of the colleges, and then transfer to the University of Regina to complete the remaining courses.
Complete one year at the University of Regina, transfer to one of the colleges and complete the diploma, and then return to the University of Regina to complete the remaining courses.
Do you offer scholarships?
Yes! The following are just a few of the scholarships we offer to U of R undergraduate environmental biology students:
Muriel E. Finlayson Undergraduate Environmental Science Scholarship
Dr. Suzanne Marcia Nilson Scholarship in Biology
G. F. Ledingham Scholarship
Use our online Student Awards Management System (SAMS) to find other awards and scholarships for which you may be eligible.
Environmental Biology Concepts and Goals
U of R environmental biology majors have gone on to work in public and private sector agencies and organizations, including the Government of Saskatchewan, Ducks Unlimited, and various environmental consulting firms.
Learn
You will learn about the influence of climate change, continental drift, human activity on the environment, and other environmental issues. Your studies will also include plant and animal physiology, physical geography, resource analysis, and more. As part of your courses, you will design and conduct a variety of experiments both in the field and the laboratory.
Gain professional skills
Along with the technical and theoretical skills obtained in your program, you will also learn to think analytically and critically, and develop excellent written and oral communication skills.
Get jobs
Environmental biology offers a mix of applied lab and field training and in-depth theoretical knowledge that is valuable to employers. Graduates have gone on to a variety of careers in both the public and private sectors, applying the knowledge and hands-on learning experience they gained from their program.
What can you do with an Environmental Biology degree?
Upon successfully completing your bachelor's program in environmental biology, you will be prepared for the next step of your career.
To explore minors that may be available in this program area, please visit the Academic Calendar or meet with your faculty advisor in the Academic Advising Office after you are admitted.
Our graduates have gone on to jobs such as the ones listed here.
Biogeographer
Biologist
Biostatistician
Ecologist
Environmental Impact Assessor
Plant Physiologist
Science Policy Analyst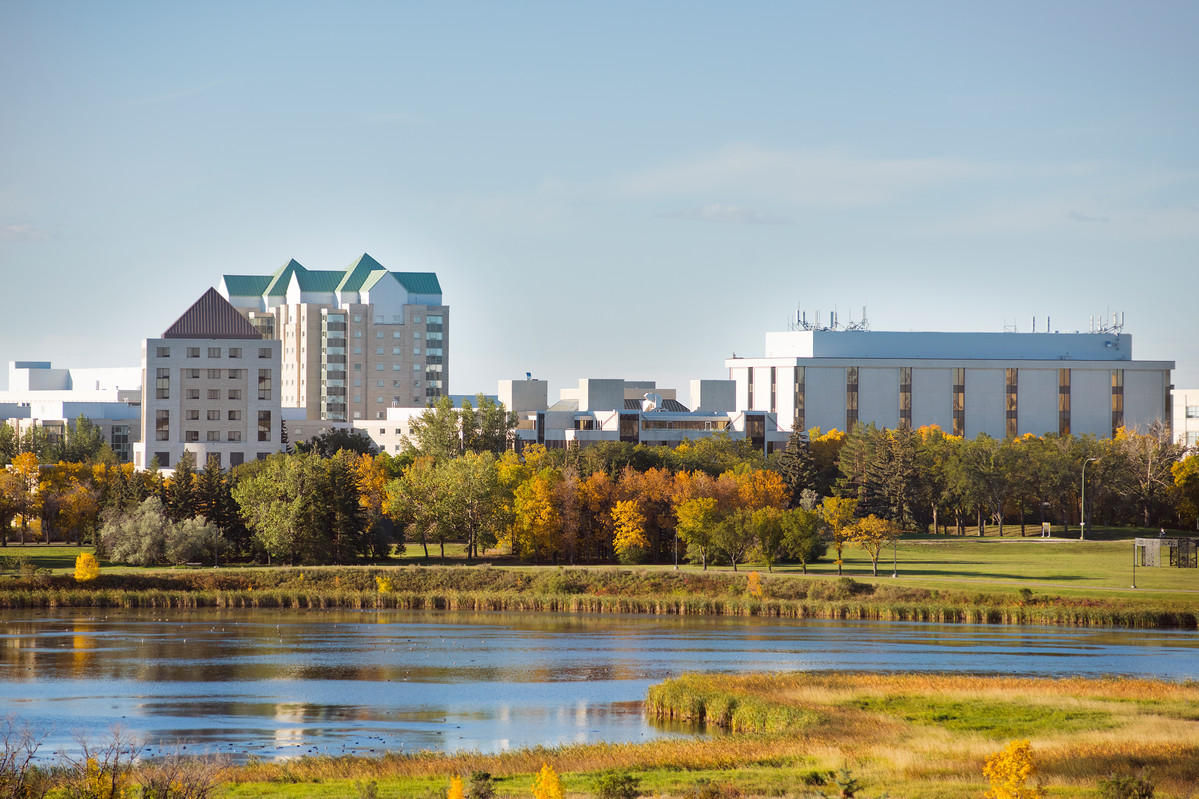 Request More Information
Loading...