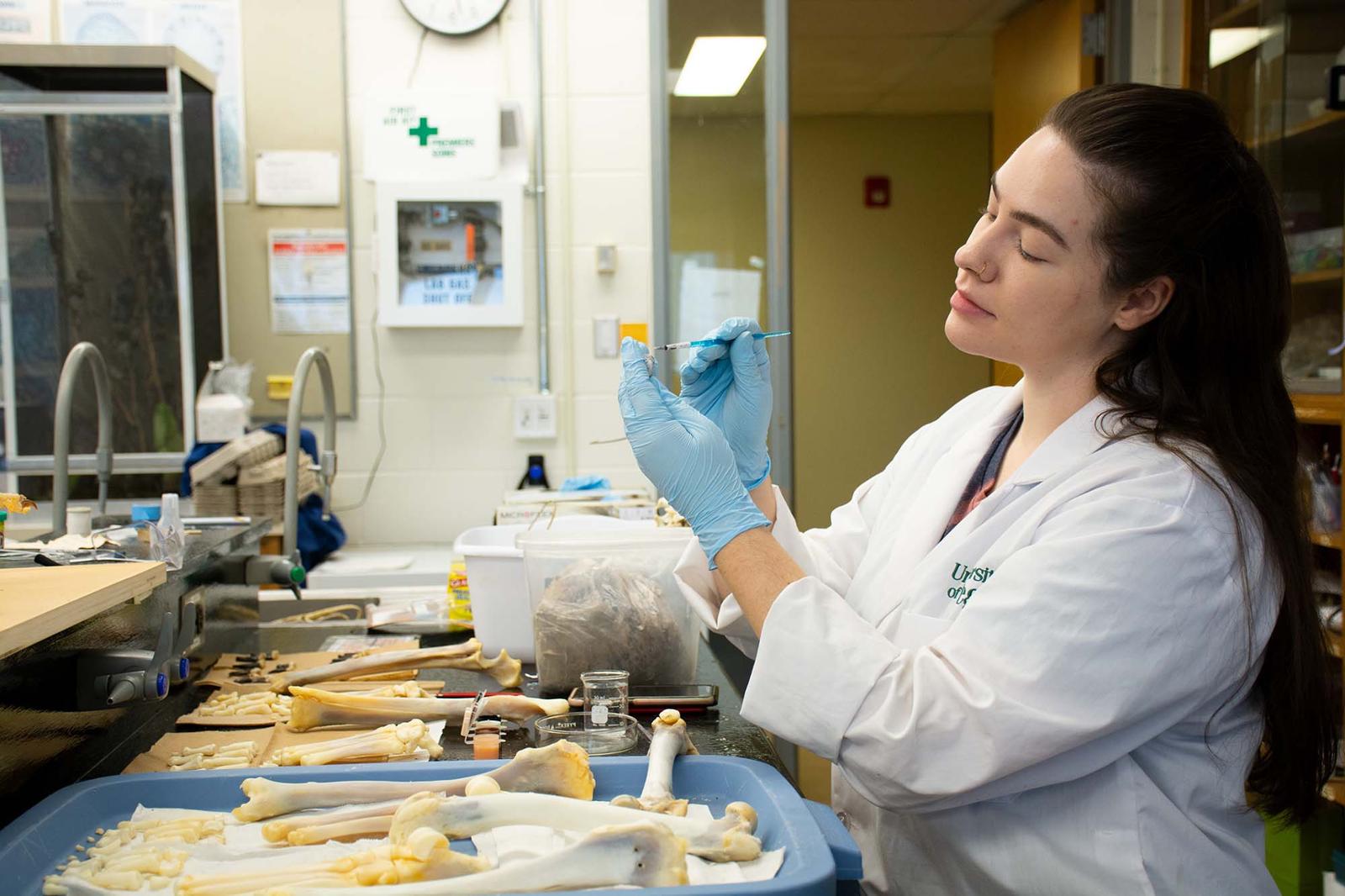 Immerse Yourself in Science
Each of our six departments offers students the opportunity to immerse themselves in their educational experience with hands-on learning opportunities. From geology courses that see students spend time in the field during summer courses, or checking out fossils in the walls on campus, to research funding that allows mathematics students individualized summer research projects, Science has a learning experience that fits with each student's area of study.
Each opportunity for immersive learning moments allows students a more memorable experience that allows better understanding of lecture concepts that may be too abstract without the experience. Topping it off, our smaller lab sizes allow for a closer-knit learning environment that permits more one-on-one instruction time than at larger universities.
Co-operative Education Opportunities
In the Faculty of Science, students have the opportunity to take part in a coop term. This is a hands-on work term that gives the student an opportunity to gain career-related experience before they are finished their degree. Students will also get paid in these work terms.
Because of the vast differences in curriculum and programs available for Sciences, there are individual requirements for each of the different programs within the Sciences faculty.
Follow the links below to review the requirements for your declared major to ensure you are eligible to apply for the Co-op program.
Science Co-operative Education Requirements