Bachelor's Degree Programs
Psychology
The bachelor's degrees in psychology from the University of Regina in Saskatchewan give you the opportunity to study several areas of psychology in depth. This broad education is helpful for establishing a variety of careers as well as adapting to workforce changes that you may face over time.
Choose from four degrees in psychology at the University of Regina: Bachelor of Arts, Bachelor of Science, and Bachelor of Arts or Bachelor of Science Honours degrees.
No matter what work environment you choose — from education to business or from clinical to governmental — you enter each interaction well equipped to understand others and the various psychosocial factors that shape our world.
These capabilities drawn directly from your degree in psychology give you the knowledge and tools to significantly contribute to any career role you choose, either here in Canada or anywhere in the world you end up working.
Popular courses include:
Forensic psychology
Human neuropsychology
Cross-cultural psychology
Health psychology
Clinical psychology
In addition, through your degree you will have the opportunity to learn about and at times contribute to your psychology professors' cutting-edge research into things like online mental health tools, how lawyers interact with and question children in Canadian courtrooms, and the psychological needs of frontline workers and first responders.
Throughout the four-year psychology bachelor's degree program, you'll gain a broad foundation with many perspectives and strong interpersonal skills that support your career success.
What is Psychology?
The field of psychology touches nearly every aspect of daily life — at home, at work and within your community. It's essentially the study of normal and abnormal human behaviour and how we develop, improve or decline based on circumstances, physiological changes and social realities individuals face.
People with psychology degrees work in nearly any career field you can imagine, including clinical and educational roles, as well as within business, not-for-profit and governmental organizations.
Psychology
Meet Your Faculty
Quick Facts
Program:
Bachelor of Arts in Psychology
Bachelor of Arts Honours in Psychology
Bachelor of Science in Psychology
Bachelor of Science Honours in Psychology
Length:
Bachelor: 4 years
Offered Through:
University of Regina
Campion College
First Nations University of Canada
Luther College
Request More Information
Why Study Psychology at the University of Regina?
By providing an accessible and high-quality education in Western Canada, the University of Regina serves students from across Canada and around the world. A degree in psychology gives you versatility and core skills that allow you to pivot as workforce needs change.
We support your success before and after graduation through meaningful scholarly endeavours. U of R also prepares you to contribute to a better human experience throughout your career. Learn to use your strengths, creativity and compassion to help people.
Choice between degree and honours degree options
U of R gives you the choice between earning a Bachelor of Arts degree in psychology (BA) or a Bachelor of Science degree in psychology (BSc), which requires more science courses .
BA and BSc honours degrees are also available, if you want a greater academic challenge and increased competitive credentials for continuing your education or starting your career.
The honours degrees provides ideal preparation for advanced graduate studies in clinical, experimental, applied, school and counseling psychology. If you complete an honours degree, you'll work one-on-one with a psychology faculty member to design and complete your own honours thesis research project. In addition, the
psychology honours programs
require some specific advanced psychology courses to enhance your knowledge of psychology research.
Supportive student community
The University of Regina's active Psychology Students Association (PSA) provides support to individuals within the undergraduate psychology degree programs through:
Peer-to-peer mentoring
Social events
The PSA is a diverse community of undergraduate students from both the Arts and Science Faculties. The PSA develops programs and resources to focus on the growth, support and opportunities for psychology students.
Highly collaborative and working from a place of advocacy and empowerment, the PSA strives to allow both psychology majors and other students taking individual psychology courses a unique, peer-driven engagement experience. The PSA wants all students to thrive academically, socially and in leadership roles.
Many perspectives
Gain understanding and keen insights into normal and abnormal behaviour from a variety of perspectives, including:
Cognitive: how people perceive, attend, remember, communicate and reason 

Developmental: how people grow and change over time
Neurobiological: how the brain produces behaviour, and factors that affect this
Social: how social context affects human behaviour
Clinical: how

psychology is applied to

alleviate distress and promote well-being of people with psychological and physical health problems

Cross-cultural: how culture influences behaviour
Evolutionary: how people's behaviours, thoughts and feelings are influenced by evolution
We're proud to say that U of R's strategic core values include a focus on diversity, equity and inclusion.
Real-world psychology research training
Learn to critically examine psychology research, and to identify strengths and limitations of research.
Learn to generate research questions and hypotheses, as well as develop different research designs to test research questions.
Learn basics of analyzing data and communicating findings.

Learn to analyze research data using a variety of statistical approaches and tools.
Psychology Frequently Asked Questions
What psychology scholarships are available?
The $1,000 Leonard Schein Honours Prize in Psychology is awarded in their final semester to the Honours student with the highest Grade Point Average who has applied to go on to graduate school.
In addition, use our online Student Awards Management System (SAMS) to find other awards and scholarships for which you may be eligible.
Can I study abroad?
Study Abroad
is open to all faculties. Check with your academic advisor to make sure you are eligible for participation and to identify courses for possible transfer credit to your degree.
Social work vs psychology degree?
Social work, like psychology, is a broad field with some social workers focused on clinical services and others focused on policy and research. Generally speaking, social workers are concerned with social justice and addressing both individual concerns and broad social issues, such as unemployment and domestic violence. Social work's broad strategies typically encompass situational, health, economic and other factors to help people manage their circumstances.
Contemporary psychology is defined as the scientific study of behavioural and mental processes in human beings and other organisms. It examines the functioning of organisms in all their variety and complexity as they respond and adapt to the physical and social environments in which they are situated.
What psychology and University of Regina student groups can I join?
As a psychology student, you can participate in the Psychology Students Association. Any Science or Arts students can join their faculty student groups such as the Arts Students' Association and the Science Students' Society. All U of R students can participate in numerous University of Regina student clubs, events and services.
Where do U of R psychology degree graduates work now?
University of Regina psychology degree graduates commonly use their degree to open the door to advanced education and then work in a variety of clinical, academic and organizational settings:
Full / Associate / Assistant Professors, Department of Psychology, at many universities
Cardiac Technologist, Saskatchewan Health Authority
Endurance Athlete Coach, Endurance Journey
Lecturer in Psychology, University of the West of Scotland
Physician, Saskatchewan Health Authority
Psychiatric Nurse, Saskatchewan Health Authority
Psychologists, Child and Youth Services, Saskatchewan Health Authority, Learning Disabilities Association of Saskatchewan, Royal Canadian Mounted Police (RCMP), Regina Police Services and private practice
Research Associate, Canadian Institute for Public Safety, Research and Treatment
Scientific Director, Canadian Institute for Public Safety, Research and Treatment
What Can You Do With a Psychology Degree?
Whether you pursue a graduate degree in psychology or take your understanding of human behaviours to educational, corporate, not-for-profit or governmental organizations, a background in psychology teaches you to understand, explain and affect the behaviours of others. 
A psychology degree can open doors to advanced education, and provide a stepping stone to many career paths, such as those listed here.
To explore minors that may be available in this program area, please visit the Academic Calendar or meet with your faculty advisor in the Academic Advising Office after you are admitted.
Psychologist
Family counsellor
Educator
Public relations
Special education worker
Real estate agent
Human resources
Advertising
Business manager
Addictions counsellor
Sales representative
Case management
Career counsellor
Administration
Marketing
Insurance
Personnel
Trainer
Coach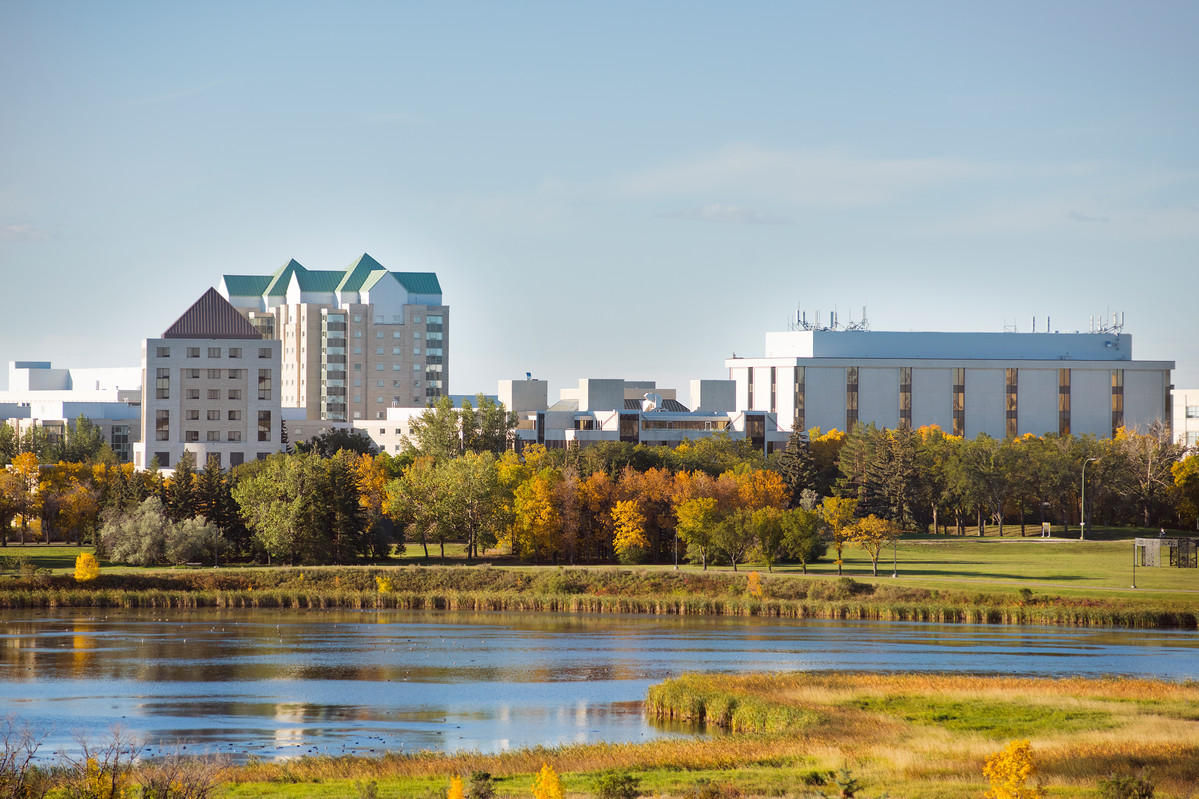 Request More Information
Loading...