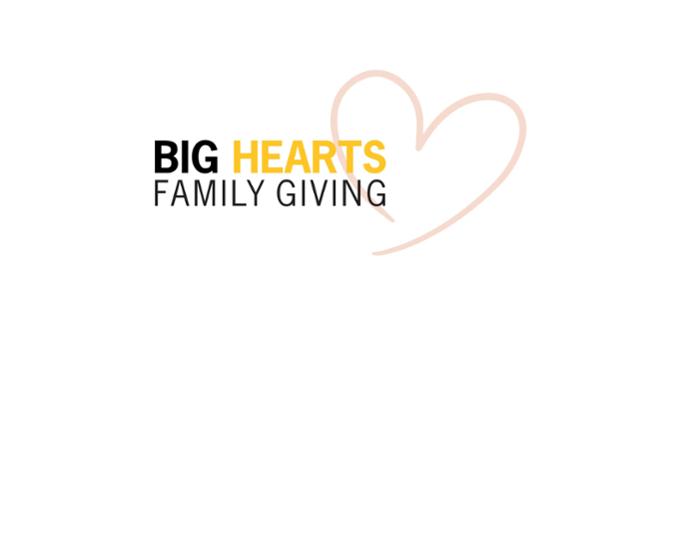 Shaping the World in Which You Want to Live
Big Hearts Family Giving
One of the University of Regina's greatest strengths is our people – our University family. Together our faculty, staff, leadership and retirees make a positive impact on the academic journey of our students. And it is through your investment of time and talent, that you promote our values, and support our mission.
Through Big Hearts Family Giving you can play an even larger role in the life of our University by leading with your heart and modeling the importance of philanthropy. When you extend your investment to include philanthropic contributions, you support our culture of excellence and your confidence in the quality of this community for our students.
We appreciate all you do. For more information about giving through Big Hearts, please see your options below.
One-Time Gifts and Recurring Gifts by Credit Card
You can make your gift via credit card on the Big Hearts donation form.
Choose the purpose for your gift from the dropdown list.
You can choose to make a one-time gift or decide on the frequency of a recurring gift.
Payroll Deduction and APEA
Mail a Cheque
Send all cheques, payable to the University of Regina, and the donation form to:
University Advancement & Communications
110 Paskwaw Tower
University of Regina
Regina, SK S4S 0A2
Planned Giving
Planned gifts provide a unique opportunity for you to create a lasting legacy for the University programs that matter most to you. These gifts also provide a way for you to pass on your values, achieve certain charitable and financial goals, and may provide certain tax advantages.
To learn more or to make a planned gift, please contact Barb Kuzyk at 306-585-5310 or Barbara.Kuzyk@uregina.ca