Earn money
Co-operative Education and Internships
$13.3M
Total salaries earned by students in 2020
$12K
Amount you can earn per semester
Right now
Co-op Bursary and Awards are available
Earn Money
There are plenty of reasons why students join Co-op or Internships, but one of those reasons is to Earn Money! All Co-op and Internship terms are paid positions – we believe that if you are doing the work that you should be paid accordingly, and our Co-op and Internship students typically make between $3000 - $3500 per month (and possibly higher!) in co-op positions. These are real entry-level positions that companies need additional support in, and students are typically compensated based on skill level, educational background, and experience, just like permanent employees! Some companies will even help you pay for relocation expenses or help with accommodation, if necessary. Use Co-op to help pay your tuition, save up for a trip, or just have extra money to spend while completing your studies!
Scholarships and Awards
While you are a Co-op or Internship student, you are still eligible to apply for Scholarships and Awards despite not taking classes – when registered in a Co-op term, you are maintaining your fulltime student status, and can still qualify for various awards and bursaries while on a work term. You can apply for awards by visiting Student Awards and Financial Aid, and make sure to look for the Mantle Blachford "Co-op Student of the Year" Award – this financial award is offered to an outstanding undergraduate Co-op student once a year!
Contact Us
Co-operative Education & Internships
Advising & Career Education
Riddell Centre, Room 163
3737 Wascana Parkway,
Regina, SK   S4S 0A2
306-585-4600
Coop.office@uregina.ca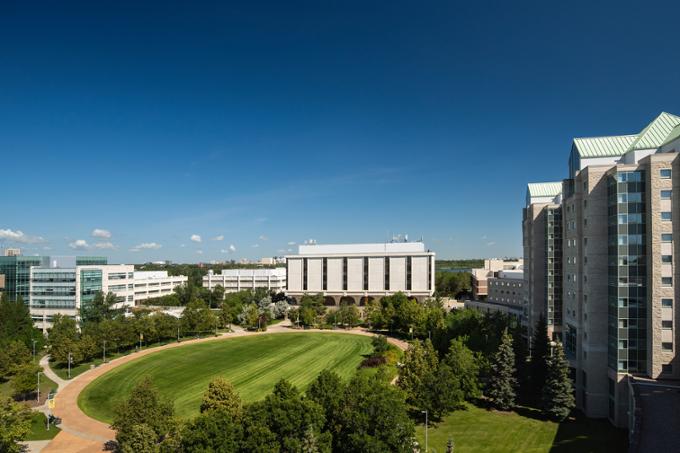 Just like for scholarships, you can still apply for student loans to cover your tuition/co-op fee while on a work term. If you already have student loans, you still maintain your fulltime student status, so you do not have to start paying them back right away either, although you will need to alert Financial Aid as to your status.
Also, if you are about to start a job and need emergency funds to help you prepare for your role before your first paycheck (e.g.: purchasing PPE, driver training, etc.), you can apply for the Workplace Readiness Bursary for students in financial crisis.
We also offer assistance for those struggling with appropriate office attire – we can provide referrals to Dress for Success, a non-profit community agency that offers services to women who are seeking employment and have financial barriers, as well as to URSU Threads, a program offering free men's suits for students that they can wear for an interview.