Emergency Notification System (ENS)
The University of Regina's Emergency Notification System (ENS) is designed to ensure effective and timely warnings are delivered to students, faculty, staff, and visitors to campus in the event of a life threatening situation when people must take immediate action to stay safe on campus.
The ENS leverages existing infrastructure, such as computer monitors and television screens across the main and College Avenue campuses, and also pushes messaging to the U of R Alertus app, and the official University of Regina Twitter channel.
The ENS is not linked to the Fire Alarm System and will not activate when the fire alarm sounds. Decisions to activate the ENS are made on a situation-by-situation basis.
Alertus App and Alertus Wall Beacon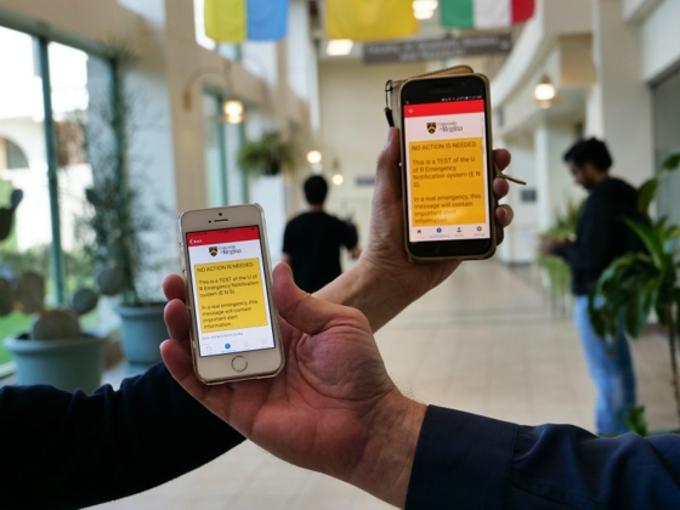 Two essential parts of the Emergency Notification System on Campus
Alertus app
Look for the Alertus Recipient app on the Google Play Store or the iOS App Store.
Download it to receive emergency notifications on your mobile device.
Be sure to enable notifications on your phone and update to version 3.2.5 of the app to receive messages.
Type in "uralerts" (case sensitive) when asked to enter your organization code.
Alertus wall beacon
Look for beacons like this one for emergency messaging.
Beacons are installed on walls in common areas, classrooms, dormitories and other spaces on campus.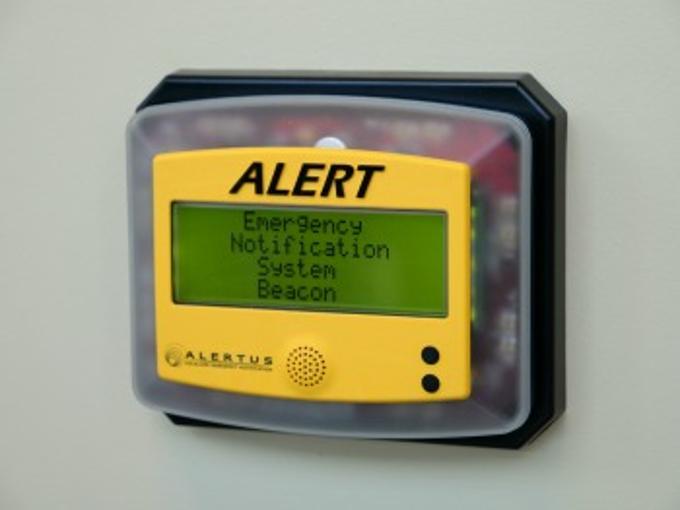 Emergency Notification System (ENS) Essentials
Emergency Notification System (ENS) Frequently Asked Questions